Finisher's Medal Day
Finisher's Medal Day is observed next on Sunday, March 3rd, 2024 (267 days from today).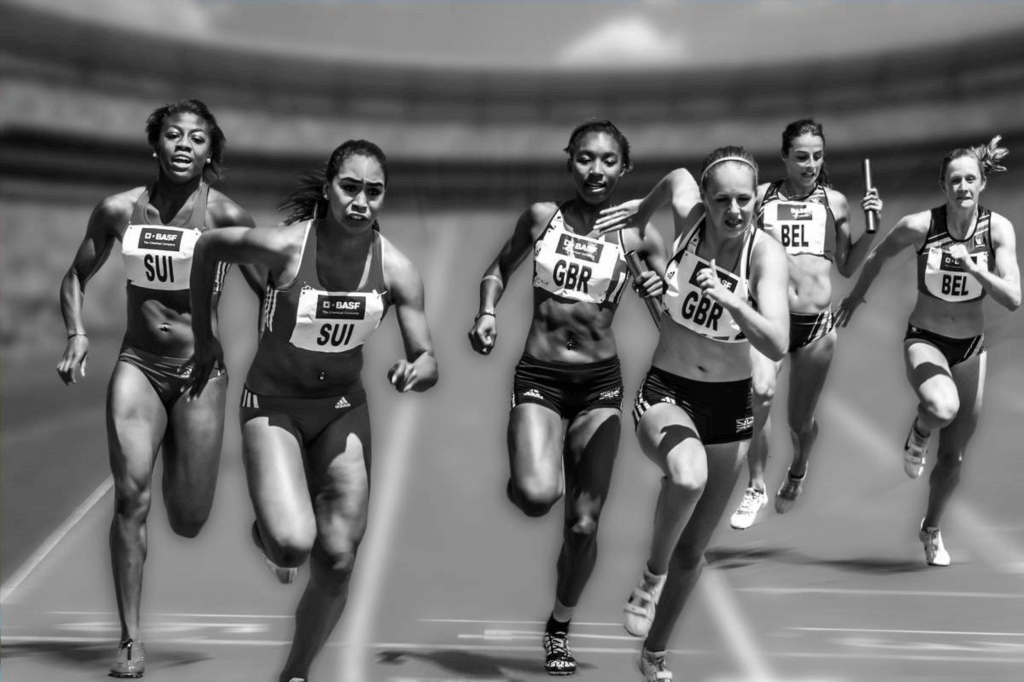 Finisher's Medal Day is annually celebrated on the first Sunday in March since 2018. As its name, this day is to celebrate those who finish.
History of Finisher's Medal Day
The first Finisher's Medal Day was founded by The Little Rock Marathon. They started this tradition in March 2018 to celebrate the endurance of athletes around the world and respect their spirit. The Little Rock Marathon began in 2003 and hosts races and marathons for people of all ages throughout the United States and other cities around the world. They make sure to honor everyone who crosses that finish line, achieves their dreams, and realizes their resolve. They encourage more aspiring people to participate in physical activities and sports to cross the finish line of the race.
Why Finisher's Medal Day?
Human efforts need to be respected and acknowledged, and this is the message The Finisher's Medal Day wants to spread. This day is marked to encourage all those who are striving to achieve and fulfill a personal goal. The support shown by different individuals can motivate these people and be the building block towards their success.
Thousands of women and men train for hours on end for weeks and months to achieve the goals they've set for themselves in racing and running. They exercise, diet, exercise, and persevere before going to work, after taking care of their family, and keeping other commitments. On the first Sunday of March every year, it is Finisher's Medal Day to commemorate the efforts and sacrifices of these warriors who took time out of their busy schedules to practice for their dreams. .
Every year, cities around the world organize events such as triathlons, endurance races, half and full marathons for these competitors. Some participants have been training all their lives because they want to be athletes, others are just starting out and experimenting with the waters. Many people start over when they gave up on their dreams but have found motivation again. Some are amputees or other people whose strength and strength are immeasurable. Finisher's Medal Day recognizes those who dare to dream and do their best to cross that finish line.
Finisher's Medal Day not only honors brave hearts who dare to push boundaries, but receiving this medal is a lifelong achievement. It reminds us that it is important to finish something, to see an end of it. Completing a race must be the most rewarding experience after months of hard training for the race. The completion of the antique is a huge achievement for the competitors and medalists as the commemoration is a very high achievement. Acknowledging your efforts in pursuit of your goals is a humane act that is reminded of the Finisher's Medal Day.
Marathon History
In 490 BC, the Greek soldier Pheidippides was sent from the battlefield near Marathon, Greece to Athens to tell of his victory over the Persians. With approximately 25 miles distance, he has ran the entire way. When he arrived and sent the message, the not-so-fit soldier collapsed and died. Pheidippides won the Finisher's Medal.
In 1896, the Olympics in Greece set the distance to 40 km. There were various distances along the way, but it is usually 25 miles. In 1904, the Boston Marathon was 25 miles. Michael Spring won the race in two hours and thirty-eight minutes four and two seconds fifth. He won his Finisher's Medal.
At London Olympics in 1908, the route of marathon's start and finish was designed to pass underneath the royal nursery so the princess's children could watch and the Queen and princess could watch and participate in the ceremony of all. Everyone won the Finisher's Medal that day. In 1921, 26.2 miles becomes the official distance for the Olympic marathon.
K.V. Switzer ran the Boston marathon in 1967 and finished the race in four hours and forty-four minutes and 31 seconds. Not an impressive speed, but Switzer finished. An official also tried to exclude Switzer from the race. Why? Because Switzer was a woman, and at the time, the Boston marathon was still a men's race. However, she was allowed to finish the race and cross the finish line. Kathrine Switzer won her Finisher's Medal.
How to celebrate Finisher's Medal Day?
Donate
It is extremely important to support each other as humans. Acknowledging someone's worth is an important step you can take to push them toward your goals. Support and appreciate the athletes who crossed the finish line. Be interested in anyone who is moving towards their goals and encourage them to achieve success.
Believe in yourself
Recognizing your own worth is the first step towards the finish line of success. Let this day be a reminder to push yourself towards your goals. Let hundreds of finishers push you to accept the challenge. Practice hard, practice and never give up because crossing the finish line is something to be proud of and deserves to be honored.
Share
Share your inspirational stories with those looking for that little motivation to pick up what they left behind. The Finisher's Medal is a big deal, a lifetime achievement, so don't hide it. Be proud of yourself and share stories of your determination and hard work with those with aspirations. Let us congratulate your achievements and share the news of your success with the world. This will motivate hundreds of people to achieve their own goals and run to the finish line with pride.
Use the hashtags #FinishersMedalDay and #NationFinishersMedalDay to post sharing about your pride story on social media today!
Observed
Finisher's Medal Day has been observed the first Sunday in March.
Dates
Sunday, March 6th, 2022
Sunday, March 5th, 2023
Sunday, March 3rd, 2024
Sunday, March 2nd, 2025
Sunday, March 1st, 2026
Also on Sunday, March 3rd, 2024
You may so like