National Cabbage Day
National Cabbage Day is observed next on Saturday, February 17th, 2024 (322 days from today).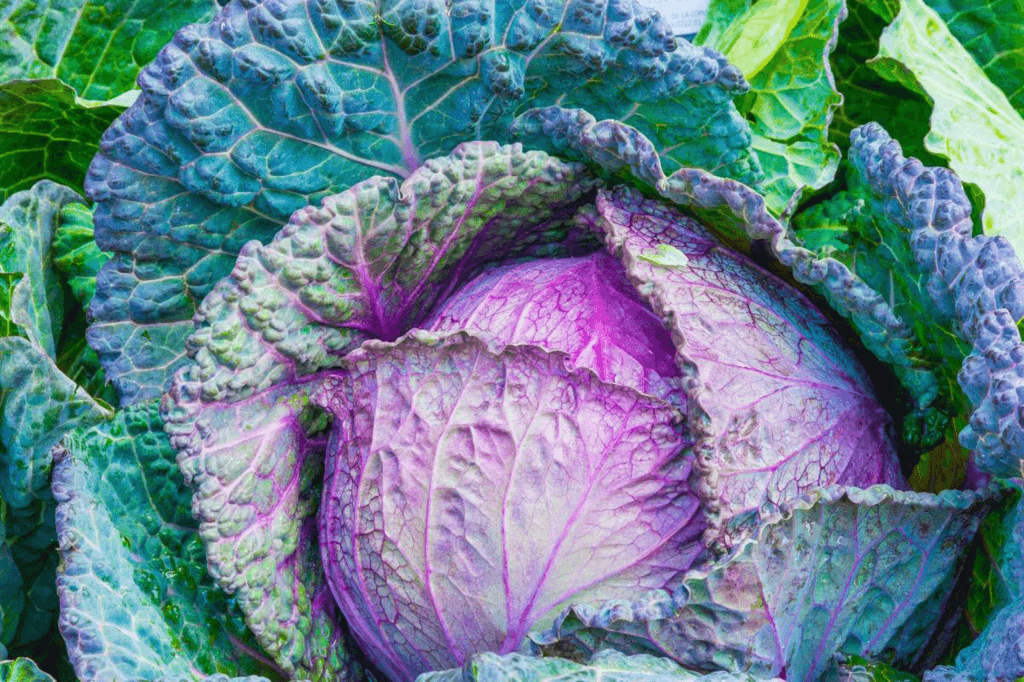 We believe that cabbage is a vegetable that is not given enough attention. The only time people really think about cabbage might be when they eat a side of coleslaw or maybe cabbage and corned beef on St. Patrick's Day. We wanted to change that fact by highlighting a holiday that celebrates it in all its forms. This holiday is called National Cabbage Day and it falls on February 17 every year. This is the perfect holiday to figure out cabbage recipes and treat yourself and your family to a delicious treat.
Facts about Cabbage
Cabbage is a vegetable that has been successfully cultivated by humans for over 4,000 years. It was a vegetable that the Celts brought from Asia to Europe around AD 600. Because cabbage grows easily and stores well during the winter months, it soon became a staple crop throughout Europe. Around the beginning of the sixteenth century, the French navigator Jacques Cartier brought this vegetable to the Americas.
For those of you who may not know, cabbage is in the same family as Brussels sprouts, cauliflower, kale, and broccoli. This is a vegetable that can be cooked in a variety of ways including boiled, grilled, steamed or even sautéed. And it can also be eaten raw if one wishes to do so.
Why National Cabbage Day?
National Cabbage Day is to discover more about the health benefits of Cabbage and to enjoy with different cabbage recipes. As a vegetable with great nutritional value, the use of cabbage dates back to 1000 BC. It is a staple of European and Indian cuisine. Cabbage variation recipes are sauerkraut, sautéed cabbage, stewed cabbage, etc. It is an excellent source of vitamins and fiber. Cabbage contains 44% Vitamin C and 72% Vitamin K along with a smaller percentage of Vitamin B6 and Folate. While writing this article, I think how many times I have had these recipes, I think only twice in my life. We need to take advantage of what nature has to offer us in a reasonable way. So, never forget to add cabbage to your grocery list at least once a week.
How we can Celebrate National Cabbage Day
All one has to do to celebrate National Cabbage Day is spend the day eating one or more meals with cabbage as the central ingredient. There are many different types of cabbage dishes, and each has its own charm, so everyone should definitely choose the one they like best. They may also want to use the hashtag #NationalCabbageDay on their social media accounts to spread the word about this special holiday.
We don't think we can talk about National Cabbage Day without taking the time to at least mention some of the recipes that use cabbage in it. There are many recipes from around the world that use cabbage as the main ingredient and all of them are quite delicious. So without further ado, here are some cabbage recipes that we think everyone will love.
Cabbage Saute:
This dish is a common dish (at least once a week) in most Asian countries.
Very easy to cook.
Ingredient:
Two medium-sized onions
250 grams cabbage (finely chopped)
Two green peppers (You can substitute with black pepper) Mustard-one teaspoon (optional)
A handful of parsley
Cashews (A handful)
Prepare in advance (Cut / Chop):
Step 1: Chop onion, set aside.
Step 2: Cut green chili lengthwise
Step 3: Take a pot, add chopped cabbage, and add 10 teaspoons of water. The water does not seem to be full, but during the boiling process the water content of the cabbage will collide with the supplied (added) water making it quite sufficient. Leave for up to 10 minutes or maybe up to 1 whistle (Do not overfill as the cabbage is overcooked as it can easily crumble even gently tossing it, which would be a disaster).
Preparation method:
Step 1: First, pour a little vegetable oil into the pan and then fry the cashews, set aside.
Step 2: Take a pan, add cooking oil, Add mustard. Leave until the mustard pops.
Step 3: Add green chili, stir-fry until it turns normal color to release the bitter taste and mix with the oil. You can use black pepper instead.
Step 4: Add chopped purple onion, saute until it turns golden brown.
Step 5: Add boiled cabbage. Stir-fry occasionally, do not beat or stir (may be crushed).
Step 6: Garnish with parsley and fried cashews. It would be nice to spread on pizza and it can be added as one of the things in burgers.
Garlic can also be added along with green/black pepper. Crush the garlic cloves before adding them.
Observed
National Cabbage Day has been observed annually on February 17th.
Dates
Thursday, February 17th, 2022
Friday, February 17th, 2023
Saturday, February 17th, 2024
Monday, February 17th, 2025
Tuesday, February 17th, 2026
Also on Saturday, February 17th, 2024
You may so like