National Cocktail Day
National Cocktail Day is observed next on Sunday, March 24th, 2024 (288 days from today).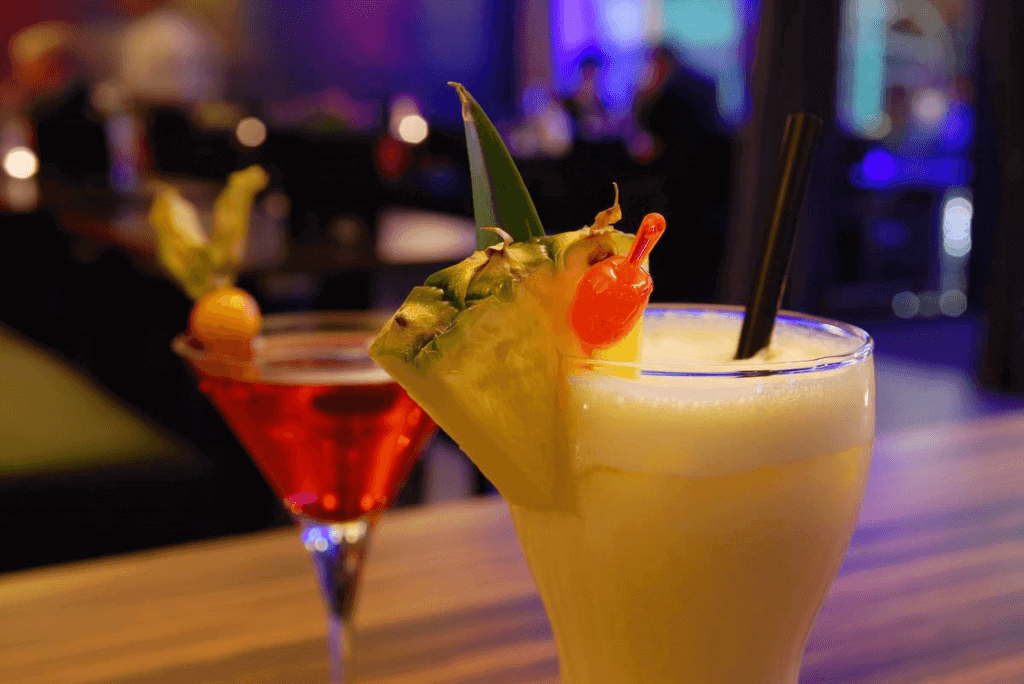 Celebrate all your favorite cocktails on March 24 every year. National Cocktail Day ushers in all the best ways to enjoy a drink at the end of a long workday. Whether you prefer a fruity, blended or iced drink, this day is for you.
History of National Cocktail Day
National Cocktail Day is a wonderful opportunity to celebrate all kinds of cocktails, and also encourage people to create their own cocktails with some different tastes. It was created by Jace Shoemaker-Galloway. Cocktails typically consist of wine or distilled beverage such as whiskey, brandy, vodka, rum, or tequila mixed with ingredients such as soda, liqueur, fruit, or juice. The word "cocktail" has been published widely since around 1803, but it is probably dates before that. The word may be derived from the French word "coquetier", which means "egg cup". The egg cups contained a mixture of wines and spirits, and were served by Antoine Peychaud after his arrival in New Orleans in 1795. The word was published in a Hudson, New York newspaper, the Balance in 1806. Around 1800, a mixture of different whiskeys was called a cocktail. The cocktail shaker was created in the 1860s. Cocktail hour is the time in the late afternoon or early evening when people enjoy a pre-dinner cocktail. The term is believed to have originated in New York City during Prohibition.
Why National Cocktail Day was loved
You can feel content leaving a serving or three fruit cocktails. Even pre-packaged varieties contain trace amounts of vitamin C and often contain more immune-boosting antioxidants than fresh fruit. Be careful, though. This mouthwatering snack can quickly work against you - in the form of sugar and calories - if it's canned as a heavy syrup.
As far as we know that fruit cocktails has originate from the earliest days of industrial canning in America. American fruit producers have found a way to please the public, while selling spoiled fruit that could not be sold. Thanks, American ingenuity!
Whether you're buying your favorite brand off the shelf or making your own, fruity cocktails are a quick solution. And if you want an aesthetic, what's an easier way to spruce up a table than using a bunch of colors and a splash of whipped cream?
How to celebrate National Cocktail Day
If you want a good night of drinking, throw a party at your place and mix up some favorite drinks for your friends. If you want to spice things up, check out a new recipe on some of your favorite blogs or newsletters and turn your kitchen or bar into a testing ground for you and your friends.
If you're feeling confident, you can create your own home bar and serve up some of your favorite smoky fuel cocktails or create your own cocktails with a refreshing twist. Theme your bar and add your own unique names to your new mixer. Treat yourself to a cocktail bible and teach yourself how to make the perfect passion fruit or rope martini with your own bartender for advice on how to make it.
If you're creating your own home bar and are jumping in as a novice bartender, you can start with a chic or daring international sex on the beach. It is an ideal option to take the theme to an upper level by holding a party. Whether you're brewing a speakeasy at home or at a chic cocktail bar, make it your own. This is the perfect way to celebrate National Cocktail Day.
You can even avoid doing the work yourself and sign up for a cocktail class for you and your friends. Don't want to leave the house? Why not use an online video or order a starter pack on your doorstep. Or take an in-house bartending class (call back all bartender friends).
You may be more of a cocktail connoisseur than a master mixologist. Why not buy some good stuff to mix for you, so you can sample some interesting cocktails without actually having to make them yourself. Order a cocktail-themed movie, sip your mojito and feel like you're in the summer sunshine.
You can also celebrate by joining Drinkaware's National Cocktail Day event and hashtag the day through your social media accounts using # NationalCocktailDay and #Drinkaware.
Observed
National Cocktail Day has been observed annually on March 24th.
Dates
Thursday, March 24th, 2022
Friday, March 24th, 2023
Sunday, March 24th, 2024
Monday, March 24th, 2025
Tuesday, March 24th, 2026
Also on Sunday, March 24th, 2024
You may so like