National Nurses Day
National Nurses Day is observed next on Monday, May 6th, 2024 (151 days from today).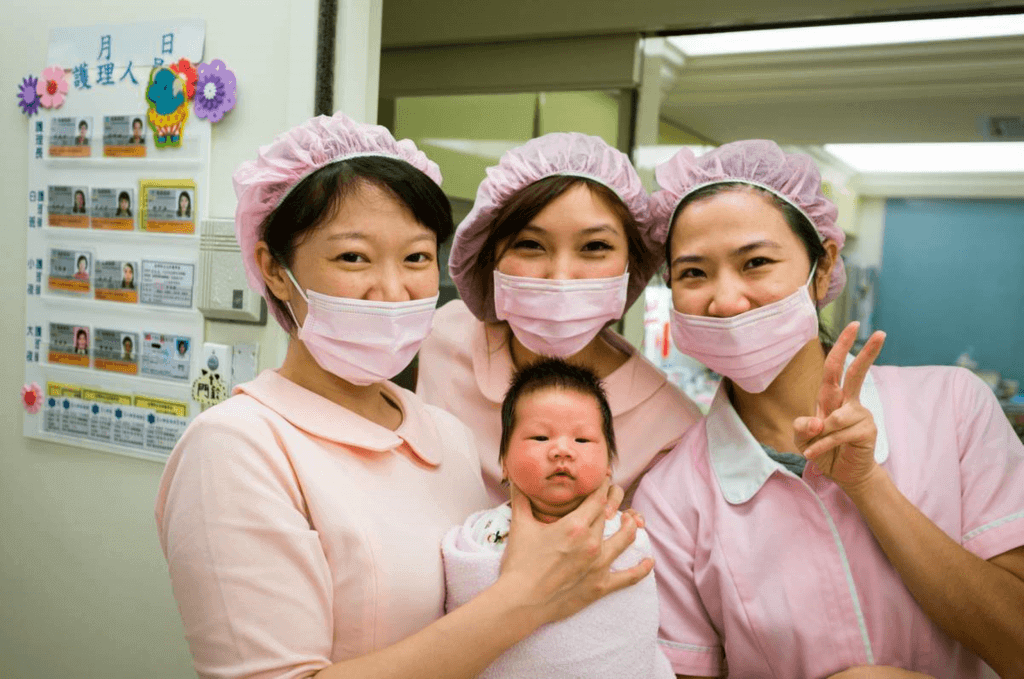 National Nurses Day is celebrated every year on May 6 to raise awareness about the important role nurses play in society. It marks the start of National Nurses Week, which ends on May 12th, Florence Nightingale's birthday.
In the late 19th century, "The Lady with the Lamp" - better known as Florence Nightingale - founded the modern sanatorium. Thanks to strict application of hand washing and hygiene measures when caring for the wounded during the Crimean War, Nightingale and her helpers reduced the mortality rate from 42% to 2% - opening up the nursing industry as we know it today. On May 6th every year, the important role nurses in our lives are recognized by all people by celebrating National Nurses Day.
History of National Nurses Day
National Nurses Day is the first day belonging to National Nurses Week, which ends on May 12th, the birthday of Florence Nightingale. However, the week was first observed in the United States in October 1954 to mark the 100th anniversary of Nightingale's pioneering work in Crimea.
In 1953, Dorothy Sutherland of the U.S. Department of Health, Education, and Welfare sent a proposal to President Eisenhower asking him to announce "Nurse Day" the following October to coincide with the anniversary. Despite the President's inaction, celebration was observed thanks to a bill sponsored by Representative Frances P. Bolton, and the following year a new bill was introduced for Congress to lobby for policy recognition.
Twenty years later, in February 1974, President Nixon announced National Nurses Week every year in May. Over the next eight years, various nurse organizations including the American Nurses Association (ANA) rallied to support calls for "National Recognition Day for Nurses" on June 6. 5, the last date was declared by President Ronald Reagan in 1982.
With more than 3 million nurses working in the United States today, nurses make up the highest percentage of the U.S. healthcare workforce. Although you might not have figured it out, nurses are more likely to suffer back injuries during their shifts than construction workers, and they walk an average of 5 kilometers per shift, because caring for others is important job!
If you think nurses are only found in hospitals, think again! The majority of registered nurses (59%) practice elsewhere, such as in nursing homes or home visits. They work across communities to keep people around the world happy and healthy, and National Nurses Day is the perfect opportunity to show your appreciation for their important work!
Each year the American Nurses Association (ANA) chooses a theme to recognize the many services provided by nurses everywhere during National Nurses Week. Examples of past topics include:
2000- Nurses: Keeping the Care in Healthcare
2002 – Nurses Care for America
2003 – Nurses: Lifting Spirits, Touching Lives
2006 – Nurses: Strength, Commitment, Compassion
2015 – Ethical Practice. Quality Care.
2018 – Nurses: Inspire, Innovate, Influence
2019 – 4 Million Reasons to Celebrate
2020 – Nurses: A Voice to Lead
2021 – Nurses: A Voice to Lead – a Vision for Future Healthcare
Traditions of National Nurses Day
Always playing a great role in hospitals, nurses are loved and appreciated on National Nurses Day. The most common tradition to show gratitude to registered nurses is to throw them a party - all shifts included. Celebrations were organized by faculty and medical staff, with some even featuring fun decorations and nurse-themed cookies and cupcakes.
Today, volunteers are also active, putting themselves in the position of nurses to truly appreciate their work. Nurses spend grueling hours at the hospital, so their stories and encounters are also captured by bloggers and social media storytellers.
Hospital staff and patients generously gave gifts and donations to the nurses as a tribute for all they worked hard for. On a larger scale, management and leaders in the healthcare sector award nurses with awards and certificates as a symbol of recognition.
Some figures relating nurses
300 AD - the first recorded mention of nurses.
4–5 - the number of miles the nurse walked in each shift.
50% - ratio of nursing students to total medical students.
#4 - ranking of nursing trainees on the list of '25 best jobs of 2019'
3 million - the number of nurses in the United States as of 2016.
19 million - the number of nurses in the world.
41% - percentage of registered nurses working in hospitals.
10% - percentage of registered nurses in the total workforce.
3.24 million - predicted to increase the number of registered nurses by 2022.
$35.24 - the average salary of a nurse per hour.
Some reasons for National Nurses Day being loved
Nurses are the key of medical care
Doctors can diagnose us, prescribe medicine and perform surgery on us, but without nurses their job would not be possible. Nurses are on duty every day – administering injections, performing physicals, nursing wounds, and in many cases, caring for dying patients while the doctor is away. The nurses were always there to help us in our most vulnerable times.
Nursing is repeatedly ranked as the most trusted profession
Chances are, the nurse knows more about you than anyone else in your life. They know your weight (and keep it a secret!), they've seen you naked, and they know all your stats. But you can trust them. According to polls, more than 80% of Americans consider nurses to have "high" or "very high" ethical standards.
Even when they don't work, they nurture friends and family
If you are lucky enough to have a nurse in your family, you will never have to worry about your health. Even when they work full time, the nurses are always available to give us medical advice, medication and troubleshooting when something goes wrong - even if it happens in the middle of our dinner.
How to celebrate National Nurses Day
Thank the nurses in your life
Nursing is known as a "clumsy" profession. A simple "thank you for all you do" can make a nurse's day by showing that you notice their hard work. With over 3 million registered nurses in the United States, chances are there is at least one nurse out there who would be happy to be the object of your gratitude.
Give the gift of caffeine
Nurses often work extended, no-thank you shifts - standing on their feet for 12 or more hours a day. For a running nurse, there's nothing better than a caffeine boost in the middle of a shift. Go to your local clinic or hospital with a large load of carry-on coffee and tell the front desk staff that you are there to honor nurses on National Nurses Day.
Learn about the woman who takes responsible for all
We've all heard the name Florence Nightingale. However, what made her famous? Do you know it? In honor of National Nurses Day, educate yourself on this groundbreaking woman who paved the way for modern nursing. Read an article or watch a documentary about "The Woman with the Lamp". It is an interesting idea for us. Bonus points if you can re-read Florence Nightingale's Pledge afterwards!
Observed
National Nurses Day has been observed annually on May 6th.
Dates
Friday, May 6th, 2022
Saturday, May 6th, 2023
Monday, May 6th, 2024
Tuesday, May 6th, 2025
Wednesday, May 6th, 2026
Also on Monday, May 6th, 2024
You may so like