National Puppy Day
National Puppy Day is observed next on Saturday, March 23rd, 2024 (357 days from today).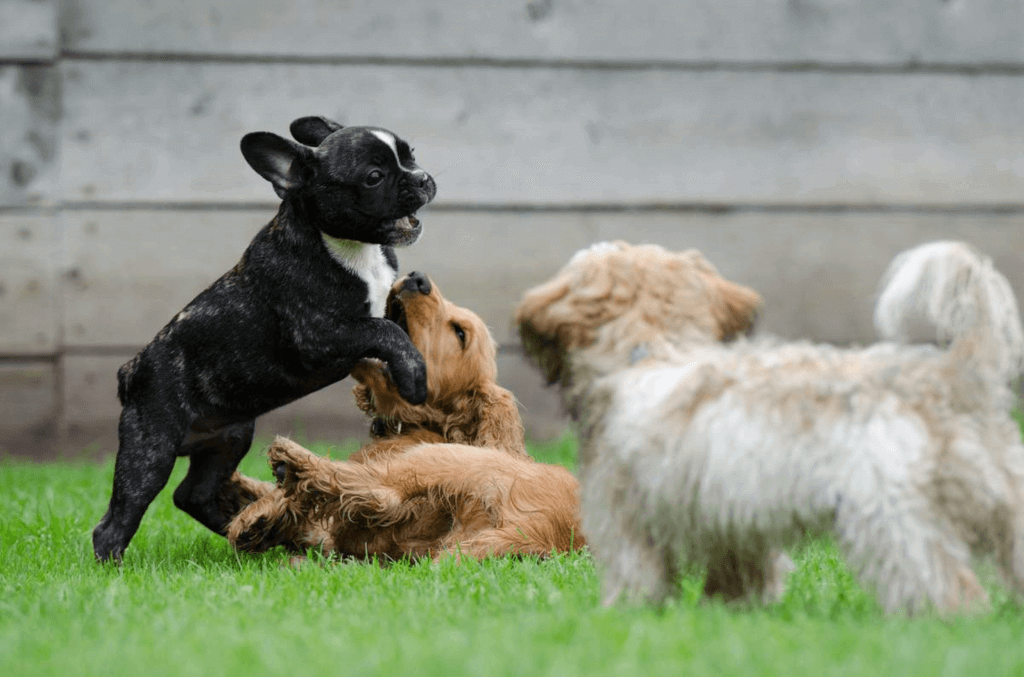 Are you a fan of cute little animals? Do you always enjoy seeing little tails wagging every time they see you? Exactly, puppies, always give us a feeling of love, want to be protected. That is the reason why National Puppy Day was born. National Puppy Day was held every year on March 23. This day was born to celebrate the unconditional love and affection that puppies bring into our lives. Their cuddles and wiggles are so cute and they make us smile. And without a doubt, Puppies always bring joy to us, especially there are squeals of delight when there are puppies around!
The day also aims to raise awareness of the need for care and homes for orphaned puppies and educate people about the horrors of puppy mills around the country. Puppies are a big responsibility. Be sure to review everything involved and accept from a shelter. The puppies there need love and a home just like other dogs and they grow into loyal pets too!
Each year, about 3.3 million dogs enter shelters, according to the ASPCA. Some of these dogs come with multiple litters of puppies. If you're looking for a puppy to start your fluffy family, check out shelters first. Each needs a permanent home and their potential is limitless as these abandoned and abused animals find their way to shelter.
History of National Puppy Day
The Pet Lifestyle Expert, Behaviorist and Animal Author, Colleen Paige was known that the founder of National Puppy Day. National Puppy Day was established by her in 2006. The National Dog Day and National Cat Day were founded also by Colleen Paige. Paige was known as a person who has a great love for animals.
The mission of its founder, Colleen Paige, is to help encourage the public to realize how many dogs need to be rescued each year. This is also a great opportunity to show your love, your compassion and show off your dog's supermodel side and give them extra cuddles to bring them joy is indispensable. So sit back and enjoy the multitude of adorable pup photos, but remember that today could be the best reason to bring home your very own poodle as a best friend.
Colleen Paige has raised the awareness of adopting an abandoned animal many times, and for the first time Paige brought this awareness to the nationtal level with National Dog Day in 2004. Fortunately, paige's proposal was credites and in 2013 Paige's proposal wass passed by the new york State Legislature. The day is celebrated on the same date. August 26 is the day Colleen adopted her first dog, "Sheltie," when she was 10 years old. Since then, Colleen has drawn worldwide attention to animals in need and inspired millions with her philanthropy. She shines a light on the dogs who are putting their lives on the line every day for personal protection, for law enforcement, for the disabled, for our freedom, and for their safety.
As shelters typically have the highest intakes around the summer that is the reason why National Dog Day and National Puppy Day are now great opportunities to adopt a dog. We need community support to help save lives with 30 to 40 animals entering our shelters daily, and by encouraging and reminding people to receive raise, donate and love their animals more each year, these national holidays do just that. Therefore, National Puppy Day means a lot to animal lovers, especially puppy lovers.
How to observe National Puppy Day
Teach your child a new trick
At a young age, puppies are always open to new things and you are encouraged to teach them a little trick, maybe teach them to use the toilet, teach them to run with you, teach them to shake hands, teach them to stand, teach them to sit…. All those lessons can be a great learning experience for both of you. Activities like these bring a lot of benefits to both you and your puppy, these can help further develop your dog's social skills and even strengthen your companionship. You can reward your puppy with food when they complete your lessons or your pup will enjoy extra treats along the way, too!
Pamper your pet dog
Sometimes your dog deserves a 5-star spa treatment. Start with a bubble bath and finish with grooming to bring back the baby's soft coat. One more belly rub won't hurt either - your dog will surely thank you later!
See photos and videos of adorable puppies
Puppies are often the best medicine, no matter what your condition. There are so many you can stay there at once.
Puppies are great listeners
Puppies are the no-judge, guilt-free zone. No matter how big or small the problem, they are always there to comfort and ease your problems.
Puppies can sniff out health problems
Studies show that children who are raised close to a puppy get sick less often than children who don't. Not only do they help build our immune system against allergens, but their strong sense of empathy promotes a nurturing, stress-free environment. Puppies can help sniff and shed your way to better health.
Puppies keep us active and stress-free
Let's face it, puppies may be a few, but chasing them has surprising health benefits. They help us get regular exercise, which helps reduce stress, anxiety, and depression. Who knew puppies could help us improve our exercise routines?
Share your National Puppy Day activities with the hashtag #NationalPuppyDay.
Observed
National Puppy Day has been observed annually on March 23rd.
Dates
Wednesday, March 23rd, 2022
Thursday, March 23rd, 2023
Saturday, March 23rd, 2024
Sunday, March 23rd, 2025
Monday, March 23rd, 2026
Also on Saturday, March 23rd, 2024
You may so like