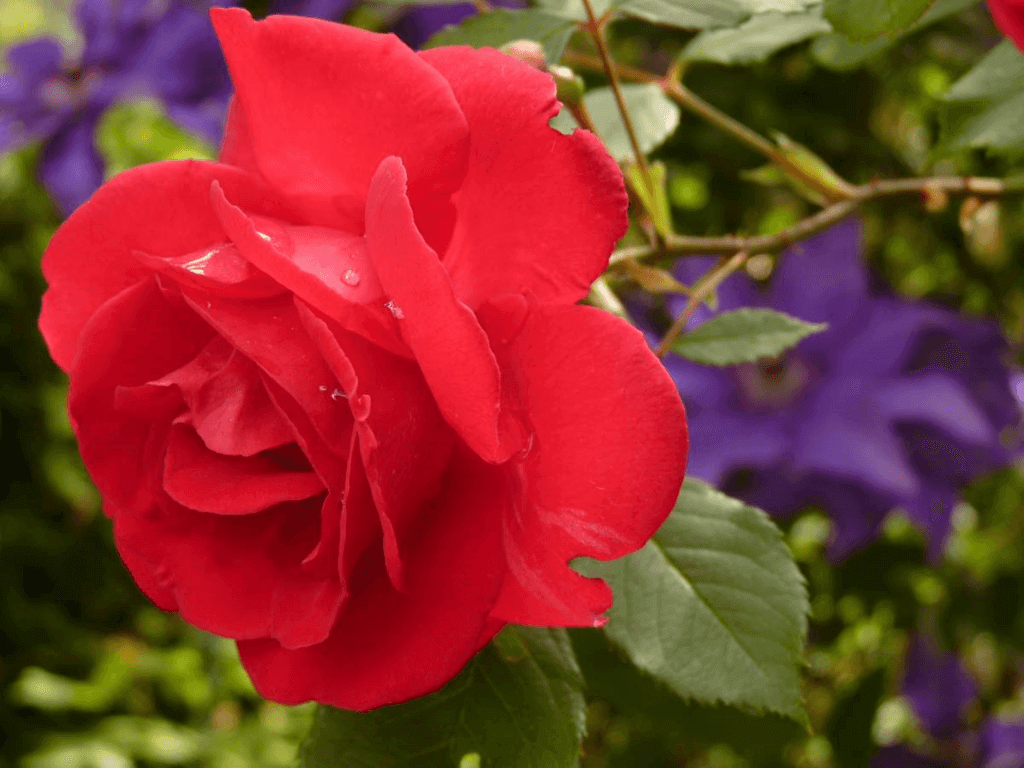 ROSE DAY - DAY OF ROSE LOVE, for couples in love to give each other roses. It's great when we always have the opportunity to express and add romantic spice and sweet memories to our feelings. Rose day is usually held every 7th February every year. It is an opportunity for everyone to spend beautiful roses, wishes and quotes for loved ones
Rose Day is a Valentine's week event. Valentine's week with the main event being Valentine's Day is held on February 14. It is held a week before Valentine's Day is rose day. Not only is there romantic love on Valentine's Day, but Valentine's Week also brings a meaningful Rose Day to encourage everyone to share and give roses to anyone in life.
Each rose color has a different meaning, so you can choose the right color for each person you want to give them to.
Red rose: symbolizes a passionate and romantic love. The red rose has been around for a very long time, spanning many cultures - both western and eastern. But wherever it is, it is always the most loved flower, and a symbol of unconditional love: Love.
White Rose: Symbolizes innocence, grace and sympathy. White rose not only symbolizes a pure and noble love, but on the other hand, it is also a flower to express apologies to your lover if you have made a mistake.
Yellow Rose: Perhaps this is a flower that makes the recipient quite headache because of its diverse meanings: Yellow roses not only symbolize a brilliant love, but also a flower of friends, show interest and progress in the relationship, such as: "I care about you" or "remember me". Giving a bouquet of yellow roses can be a celebration of the beginning, and also of the day of return. Sometimes, yellow roses are an expression of jealousy, diminished love, and betrayal. Besides, yellow rose is also the ideal flower to give to mothers and grandmothers, because it also has the meaning of gratitude and respect.
Felt Rose: The light pink color of the rose implies the beginning of a dreamy, romantic and tender love. Besides, it also shows a full happiness with the message: "Trust me!"
Dark Roses: Dark pink roses mean luxury, gratitude and to express thanks. In addition, dark pink also implies a haughty beauty.
Pink Rose: The soft pastel pink color of the flower conveys a message of affection, a romantic and gentle love.
Velvet Rose: Symbolizes a passionate and passionate love.
Orange Rose: Shows enthusiasm and burning passion. Vibrant orange represents a passionate love but also mixed with jealousy. Or another meaning, it is the bridge between friendship and love (by the mixture of yellow and red) and implies that "I am proud of you".
Purple Rose: Besides the inherent luxury, purple roses also show passion, loyalty, and intense love at first sight.
Blue rose: symbolizes an undying love.
Sister rose: True to the name of the flower, pink sister symbolizes close sisterly love. For family love. Express gratitude and affection. And if the gifted is a guy, the message is sent here: You are a good brother.
Besides colorful roses, you can choose short and meaningful quotes.
How to observe Rose Day
With the Rose Day event, give bouquets of roses with each color and meaning to the loved ones around you. Let them know how much you love them and care and appreciate them. Because they have appeared in your life, making your life brighter. Use meaningful quotes about roses, about the love you have for anyone, do not hesitate to share your love on social media with the hashtag #RoseDay.
Observed
Rose Day has been observed annually on February 7th.
Dates
Monday, February 7th, 2022
Tuesday, February 7th, 2023
Wednesday, February 7th, 2024
Friday, February 7th, 2025
Saturday, February 7th, 2026
Also on Wednesday, February 7th, 2024
You may so like