Stand For Children Day
Stand For Children Day is observed next on Thursday, June 1st, 2023 (112 days from today).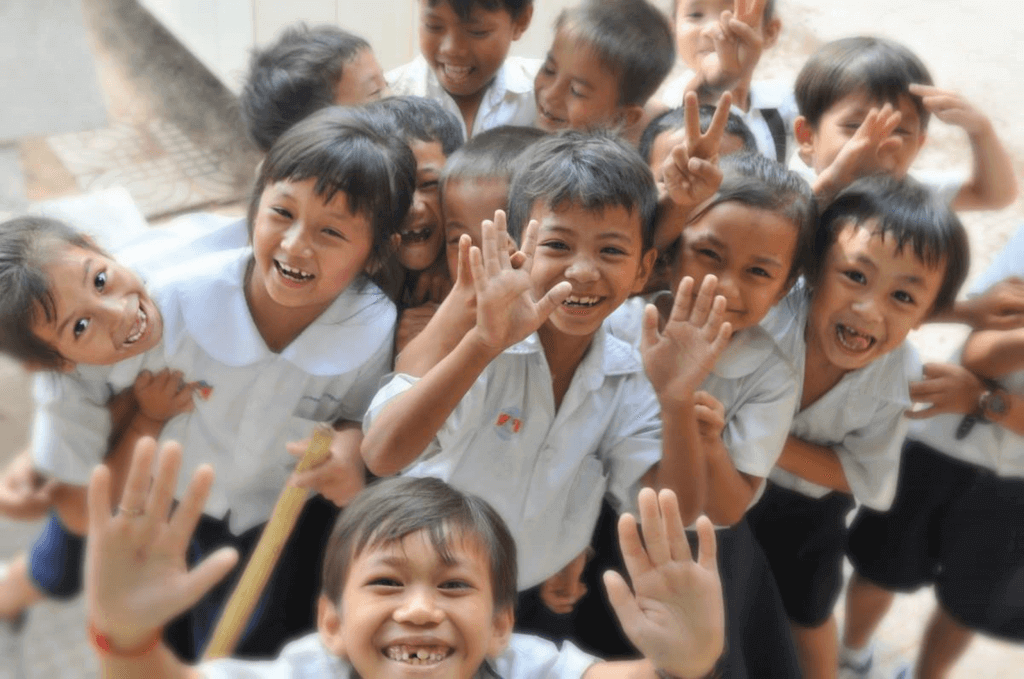 Every year since 1996, on and around June 1st, local communities in every state have celebrated Stand for Children Day.
Thousands of Americans raise awareness of about the issues faced by children in the U.S. Some of these include education, child care, access to health services, and character building activities. Over the years, the focus of the day has also shifted to ensuring that public schools are properly funded and include educated teachers who apply modern teaching methods. Achieving racial equity also becomes an important task as many children face discrimination from an early age. Be motivated to make a difference to the children of tomorrow? Now is the time to speak up!
History of Stand for Children Day
Stand for Children was founded in 1996 with one purpose - to make the lives of American children better. The first protest for the cause drew 300,000 people, marking the day as an important day for those who want better education and upbringing of children. Started by Jonah Edelman and Martin Wright Edelman, the day continues to gain more traction every year and also leads to a change in facilities provided for young children.
The organization works for the betterment of children, has managed to collect and distribute 70,000 books, renovate more than 100 playgrounds, attract thousands of children to health insurance and send a large number of letters and emails to key decision makers that can help develop the education system for children. Since 1999, the organization has raised $6.7 billion to invest in education and has played a key role in developing a number of groundbreaking policies.
Stand for Children has also organized hundreds of rallies across the country. These initiatives have helped empower parents and communities who previously failed to understand the power they possess in influencing political decisions that can improve quality of life of children nationally. Stand for Children's 2001 theme further shows why the organization and other citizens are headed - 'Building Our Voice and Vision for All Children.'
Some facts about educating children
Children's intellectual development
According to studies, corporal punishment can lower I.Q.
The importance of playtime
Play supports mental and social development.
A child's development depends on genetics, parenting, environment and nutrition.
Children learn words quickly
A child can learn 225 words in just 23 months.
Bullying can paralyze a child's health
Children who are bullied often suffer from depression, anxiety, and poor health.
Why Stand for Children Day is important
It raises awareness of children's problems
On Stand for Children Day, many children-related issues that are often overlooked are brought up and resolved at the national level.
Due to the media attention of the day, various individuals learned more about the cause and ended up donating a substantial amount of money.
On this day, thousands of people step out and participate in a peaceful protest to promote a solid cause. Celebrating June 1st every year has now become an occasion for everyone to unite and speak up.
Mission Statement
Stand for Children Day continues to grow because of the dedication and passion of the volunteers who use the day to celebrate and make change for the children in their communities. We have accomplished a lot together. More than 70,000 books have been collected and distributed; tens of thousands of children have been enrolled in health care insurance covered by health insurance, provided with information about medical care covered by health insurance, and enjoyed medical services; and hundreds of new or renovated playgrounds. Stand for Children Day events have resulted in tens of thousands of calls, letters and emails to local and national planners on a wide range of children's issues. Despite these achievements, we have yet to achieve our most important goal: establishing the strong grassroots voice our children need.
How to celebrate Stand for Children Day
One way to celebrate Stand for Children Day is to join a Stand for Children Day group. You can donate directly to the foundation or view information about their national and state campaigns on their website. Another way to celebrate is to see if Stand for Children Day events have been held in your community and, if not, you can organize your own. There's really no limit to the type of events you can create or how you can participate. You can focus on issues of health, poverty and happiness, or education. If you're artistically inclined, you could build or renovate a playground, or you could volunteer your time at a children's club.
Observed
Stand For Children Day has been observed annually on June 1st.
Dates
Tuesday, June 1st, 2021
Wednesday, June 1st, 2022
Thursday, June 1st, 2023
Saturday, June 1st, 2024
Sunday, June 1st, 2025
Also on Thursday, June 1st, 2023
You may so like