World Lindy Hop Day
World Lindy Hop Day is observed next on Sunday, May 26th, 2024 (351 days from today).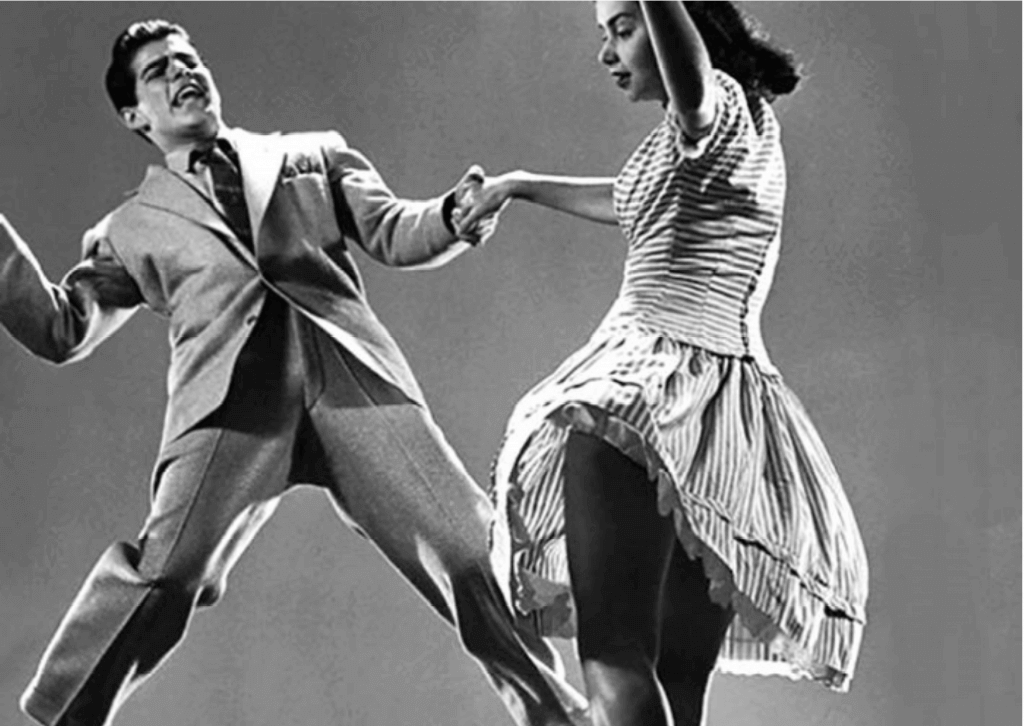 Put on your dancing shoes and do the Lindy Hop, because May 26th is World Lindy Hop Day.
World Lindy Hop Day falls on May 26 and we're getting our dance shoes ready to hit the floor. There's no better way to give off some positive vibes than to dance, especially if you're doing it in the perfect music-appropriate environment. That's what Lindy Hop is all about. A dance style has stood the test of time by bringing people together and spreading joy.
History of World Lindy Hop Day
Lindy Hop, also known as Jitterbug, is an American dance style that first appeared in the late 1920s with the popularity of big bands. It transcends traditional dance styles from Europe such as turns and hugs with body poses from Africa. Its geographical origin can also be from Harlem, New York City.
Curiously, its name comes from a trend that occurred after Charles Lindbergh's successful transatlantic flight in 1927. Many chefs, musicians, and even business owners have honored the pilot by naming their works and establishments after brave Americans.
The dance evolved with the music to which it was danced. These musical styles originate from Charleston to Swing. Lindy Hop became popular in the 1930s with dance groups such as Harlem Congaroos and Hot Chocolate performing at exhibitions. The movie "Hellzapoppin' " also featured dancers Lindy Hop.
Lindy Hop enjoyed resurgence throughout the 1990s with the popularity of neoclassical music and was even featured in the advertisements of major fashion brands. The opening of the Broadway show "Swing" in 1999 boosted Lindy Hop's popularity even further.
Today, the Lindy Hop community can be found in many cities around the world. One of the most famous examples is the Swedish town of Hërrang, home to the Hërrang Dance Camp, a popular meeting place for Lindy Hop enthusiasts.
How to celebrate World Lindy Hop Day
Celebrating World Lindy Hop Day is very easy and simple to remember. Just learn how to dance Lindy Hop and host a Lindy Hop dance event or join a Lindy Hop dance event near you. Ask your friends to take photos of you while you're dancing and share those images with others on social media using the hashtag #WorldLindyHopDay on social media.
Observed
World Lindy Hop Day has been observed annually on May 26th.
Dates
Thursday, May 26th, 2022
Friday, May 26th, 2023
Sunday, May 26th, 2024
Monday, May 26th, 2025
Tuesday, May 26th, 2026
Also on Sunday, May 26th, 2024
You may so like