World Party Day
(Also known as P-Day)
World Party Day is observed next on Wednesday, April 3rd, 2024 (191 days from today).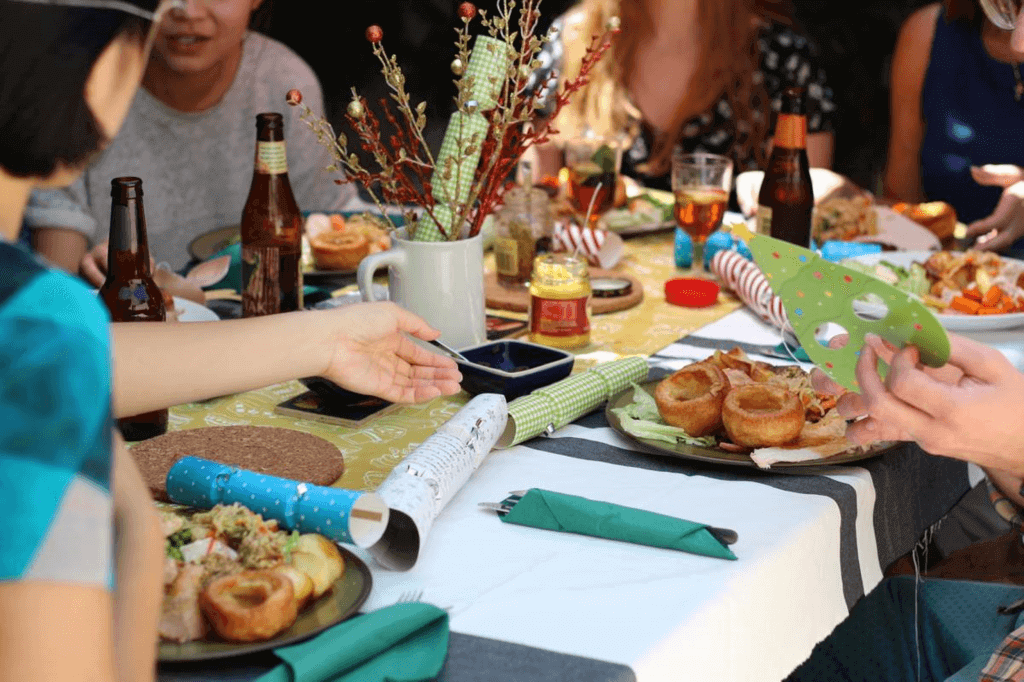 World Party Day (or P-Day) on April 3rd every year is time for you to enjoy your terms. Drop into some tunes, bring some refreshment, hang out with friends, or just relax in your own element. We love a good time - celebrate however you choose, as long as you make the party your own. This day is to bring, spread and receive joy. On April 3rd, we encourage you to stay indoors and create a celebration that suits your unique personality and style.
History of World Party Day
World Party Day was inspired by a novel titled "Flight: Quantum Fiction" published in 1995 by American author, Vanna Bonta. In fact, it ends with a synchronized worldwide celebration that takes place on April 3. In real life, groups of people share peaceful goals and want to use their wisdom and resources for global humanitarian progress. Bringing people together in the name of social change, it has become a worldwide phenomenon with millions of people, corporations and organizations working together to make a positive contribution to the earth and humanity in the future.
The day itself is not associated with any religious or political affiliation, meaning anyone can participate in the celebration. After all, partying is a human right for getting joy, peace in life. All you really need to do to get in is throw the party. It's a tough job, but some people have to do it, in the name of tradition. You can party with a bunch of strangers, some of your best friends, your pet, your loved one, or your reflection as long as you're doing it, and you're doing it right.
No need to reply here. The whole world has been officially invited to love, create, dance and party for almost 25 years. This holiday is literally meant to express worldwide joy, a sentiment described in Bonta's novel. In the words of "Flight: A Quantum Fiction Novel", people know what makes them human. It's not their shortcoming, it's their heart.
Why World Party Day?
It is a holiday in the United States, although not officially declared. The holiday is observed on behalf of a novel, A Quantum Fiction, written by Vanna Bonta, where the ending scene is depicted as the whole world in sync for a moment to celebrate the day. So this novel led to a worldwide celebration
World Party Day is a way in order to improve social conditions, which tend to be very contradictory nowadays. This day is dedicated to celebrating joy after the pressure of our busy daily work.
To facilitate such parties has become very easy just because of the Internet and media today. These contacts can be used as a positive approach to raising awareness of hospitality, which is almost unheard of.
Interesting facts about World Party Day
Peace Day with Joy and Celebration. This day is also known as "P-Day". Party in opposition to War is one of the greatest program. We can have fun anywhere. What we need is a piece of music, Food and of course a bottle.
However, it would be better if we sat in the places for Partying.
The best cities for partying are:
New York City is one of the most populous city in the world and is the number one city in the United State about population. This is said to be the birthplace of music, dance styles such as hip hop, salsa, disco, jazz, and more. Fashion events held in this city have attracted more exposure compared to other cities. This city is ranked as the top fashion capital of the world. It is famous for its main organized street parades in Manhattan
New Orleans is located near the Mississippi River and it is one of the best cities for a vacation or concert destination. So it becomes the best place for Party.
Chicago has many restaurants and clubs. Jazz clubs are especially famous for holding parties. Chicago seems to be the most favorite city in the United States.
San Francisco has many shops, nightclubs to party, and public transportation that ends at 01 a.m. on Friday nights
In Miami, there is no public transportation after 12 a.m. on Friday nights. There are 359 bars, clubs, and music venues available in Miami. Even though the Mega clubs are closed, the smaller party spots still fill up.
Reasons for World Party Day being loved
Celebrate joy and serenity
Implementing strategies towards healthy living is beneficial. Exercise improves every aspect of your health, and dancing is a great way to make that happen.
There are many ways to celebrate
If you get the meaning of a world party, don't worry, because you can't go wrong with your planning abilities. You can choose one way to celebrate this day with everyone you wants. This party is for one and all, invitations are already in the air!
For Introverts and Extroverts
Whether you're a stay-at-home person who enjoys time to themselves or someone who enjoys being part of a larger group, this day is for you! Throw in some of your favorite tunes and dance your own way or hit your friends' place with a bowl of guac and a few six-packs. As long as you are fun, how about doing it right now!
Celebrating World Party Day
Create a celebration that celebrates your culture.
We've said it before and we'll say it again: this day is for you to party your way and it's all about conveying some personal cultural beliefs and customs. It is believed that it's a great idea because it's an important part of celebrating joy and peace.
Host a fun, inclusive block party in your community!
Plan a party wherever you call home and include neighbors or friends on your block. Creating a peaceful environment in your own neighborhood among people who are part of your daily life is important, and it's also a great way to highlight your community.
Throw a party and donate the proceeds to a local charity of your choice.
Charity is about paying forward, and parties are about enjoyment. Why not combine the two? Throw a party that you design from your own flares and then ask your guests to consider contributing to a particular cause that means a lot to you. At the end of the day, you will have a good time with your friends and end up contributing to an important cause that means a lot to you.
Observed
World Party Day has been observed annually on April 3rd.
Dates
Sunday, April 3rd, 2022
Monday, April 3rd, 2023
Wednesday, April 3rd, 2024
Thursday, April 3rd, 2025
Friday, April 3rd, 2026
Also on Wednesday, April 3rd, 2024
You may so like