American Indian Day
(Also known as Native American Day)
American Indian Day is observed next on Saturday, May 11th, 2024 (156 days from today).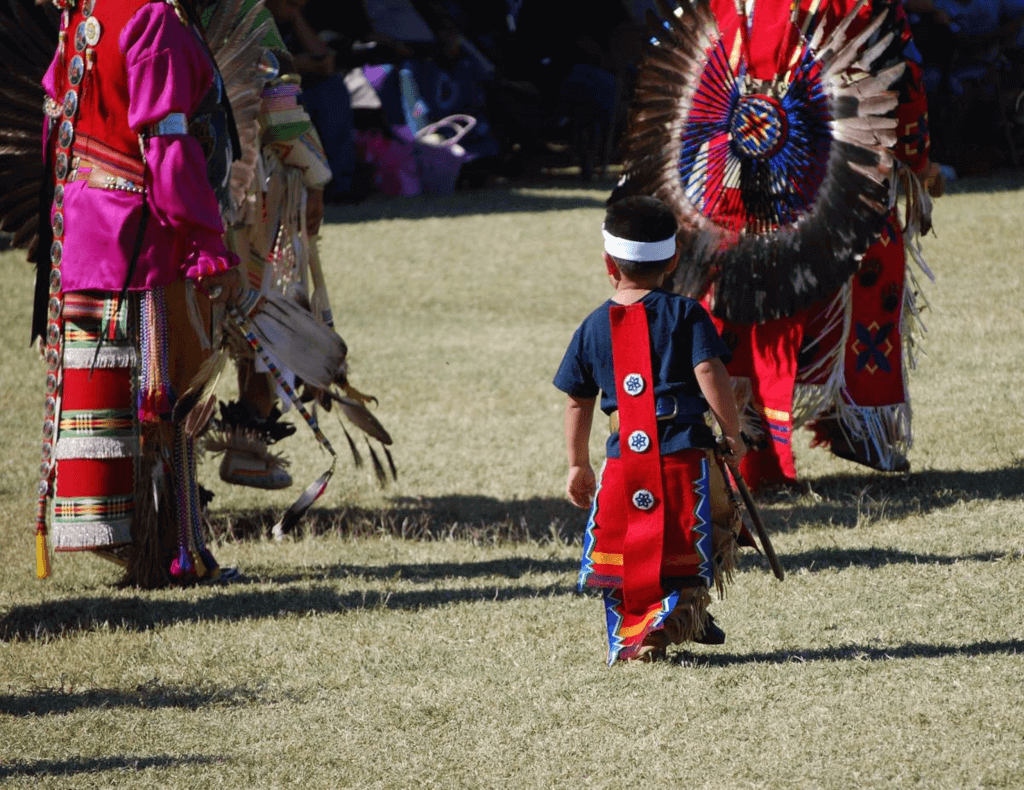 American Indian Day, also known as Native American Day, is celebrated the second Saturday in May in order to recognize the Native American heritage, history and contributions.
History of American Indian Day
On May 13th, 1983, President Ronald Regan signed a proclamation declaring it "American Indians Day" in honor of the first Native Americans to settle in the land.
In recognition of the unique position and contribution of the American Indian peoples to our Nation, the United States Congress, pursuant to Joint Resolution of the House of Representatives 459 (PL 97 - 445), authorized and asked the President to issue a proclamation designating May 13th, 1983 as America Indian Day".
Throughout the existence of our country, there have been treaties between the Native American tribes and our Government, but in January 1983, the Reagan administration set out to strengthen the relationship and increased sovereignty of individual tribes.
A few years later, the Senate and President Reagan voted from 23th to 30th November as American Indian Week. Later, in 1991, Congress passed Senate Joint Resolution 172 (Pub. L. 102-123) authorizing and requiring the President to publish the month of November 1991 and the month of each November thereafter is "American Indian Heritage Month".
Since then, each president has declared November "American Indian Heritage Month" and has continued to honor the land's first settlers.
The United States Government Publications Office (GPO) makes these statements, including the Original Declaration of 1983, available in digital files through govinfo. As the GPO continues its efforts to digitize key Government documents, the history of our Nation and the story of its ongoing collaboration with sovereign Native American tribes will be documented and made available to the public freely available to the public. It's all part of our mission to inform America.
If you'd like to learn more about the History of American Indians, visit the GPO Bookstore and pick up a volume of Smithsonian's Handbook of North American Indians. This is the ultimate resource on Native American history across various regions of North America. This multi-volume hardcover reference set is intended to provide an encyclopedic summary of what is known about the prehistory, history, and culture of the aboriginal peoples of North America north of the civilizations of central Mexico.
How to celebrate American Indian Day
Buy at Our Retail Store: Purchase a copy of any print edition from this collection at the GPO retail bookstore for information or to arrange for in-store pickup.
Visit the Federal Depository Library: Search for U.S. Government publications in the nearby Federal depository library. You can find records for most titles in the GPO's U.S. Government Publications Directory.
About the author: Blogger Contributor Scott Pauley is a Writer and Editor in the GPO's Office of Library Services and Content Management.
Observed
American Indian Day has been observed the second Saturday in May.
Dates
Saturday, May 14th, 2022
Saturday, May 13th, 2023
Saturday, May 11th, 2024
Saturday, May 10th, 2025
Saturday, May 9th, 2026
Also on Saturday, May 11th, 2024
You may so like