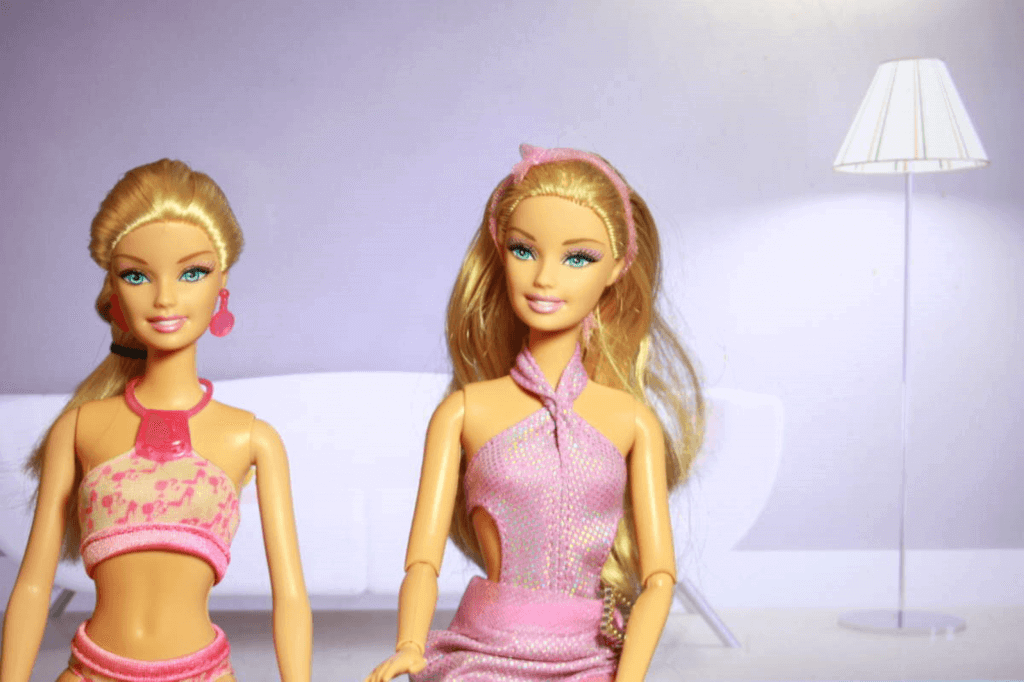 Barbie Day is celebrated on March 9 every year. Barbie is a fashion doll produced by the American toy company Mattel Inc and it was launched in the market in March 1959. Since 1959, March 9 has been celebrated as Barbie's official birthday. Barbie has played an essential part in the market of toy fashion doll for over fifty years. Moreover, Barbie was one of the first toys advertised on television. A song also made by Aqua called Barbie Girl features Barbie and her boyfriend. Barbie's popularity led to the celebration of the day.
History of Barbie Day
The history of Barbie Day is also the history of Barbie herself, which marks her official birthday. Barbie debuted on March 9, 1959 at the United States International Toy Fair in New York. She was recruited by Ruth Handler, the wife of the co-founder of the giant toy company Mattel, Inc.
After her trip to Germany and seeing her favorite doll, she convinced her husband and company to produce the first mass-produced doll with adult features. In spite of some minor changes, Barbie has not produce as much as today. There are some who oppose her image, but as you can see with her success, those thoughts are in the minority.
Do you know Barbie's background story? Her parents named her Barbara Millicent Roberts. Her nickname is the famous Barbie. How about you ask Ken? His mother, Edna Carson, named him. After a while, Barbie gained a bunch of siblings, cousins ​​and friends! To learn more, you can visit your handy search engine and find all the details. Very interesting to see which dolls are no longer in production and who are the newest in the bunch!
How to celebrate Barbie Day
To celebrate Barbie day, let your inner child be free! Do you have a collection of dolls that are collecting dust in your attic? You may find that more than just memories, your collection can be worth keeping or passing on to your children. You can show them all the joy of being well dressed with all the designer fashions that have been offered for over sixty years.
Barbie Day Party
Some people like to put their celebrations in the food arena. A quick internet search will get your ideas for Barbie cakes, cupcakes, cookies and more! Are you clever in the kitchen? Why not spend a day to do sweet something and play with your Barbie collection? It can be a great bonding time with your kids!
You can organize a picnic for Barbie at home to keep the kids entertained. You'll find plenty of recipes to combine Barbie with cake designs, but the Barbie-inspired party is much more than just a Barbie cake. For example, you can decorate the table with a fun pink tablecloth, which is very easy to sew. Remember the napkins too!
You can also add a little pink food coloring to your ice cubes to create the perfect drink for Barbie. Alternatively, you can also substitute raspberry food coloring into an ice cube for color and freshness. For example, kids will also love the breads that are cut using a heart-shaped cutter.
Perfect Barbie Day Screen
Another way is to make this day become more special by heading to the Barbie aisle with your favorite collection and adding friends and family fashion! You can never have too many fashion or friends choices, can you? The most important purpose of this day is to remind all people that they should always be fun and spend some time for their friends.
You can use this day as an excuse to get your old dolls out of the loft and share the fun with your children. Why not hold a formal gathering for old and new Barbie dolls? Dolls are a combination of fashion and style, therefore, it may not suitable to keep them in a toy box. If you are a confident DIYer, you can build a little house for your Barbie doll.
This is the perfect occasion to use leftovers from curtains or fabric patterns to cover your sofa; you can decorate your Barbie house to look like your house. After all, there's nothing wrong with making Barbie's world real for the day.
Everyone dresses up on Barbie day
The best part about playing with Barbie is dressing her up and creating new outfits. There is a child in each of us who just wants to get dressed. So why not do it on Barbie Day and create a Barbie costume for yourself? If you like craft projects, making Barbie-inspired dresses or Ken costumes is a kid's game. Following the brand's colors, you can focus on simple pinks and blues to create your outfit.
If you have a hair straightener on hand, you can even style the iconic Barbie hairstyle. You can also make hair dyes for Barbie if you want to add a playful touch to Barbie's favorite color.
Everyone for Barbie Day
Our favorite doll, the Barbie doll, is getting more comprehensive. The latest collection includes people with disabilities, with a doll in a wheelchair and even a doll wearing a prosthetic leg. For anyone who remembers their childhood Barbie, things have changed a lot since then! Barbie includes new body shapes, skin colors, hair textures, and more!
Observed
Barbie Day has been observed annually on March 9th.
Dates
Wednesday, March 9th, 2022
Thursday, March 9th, 2023
Saturday, March 9th, 2024
Sunday, March 9th, 2025
Monday, March 9th, 2026
Also on Saturday, March 9th, 2024
You may so like