International Children's Day
International Children's Day is observed next on Saturday, June 1st, 2024 (250 days from today).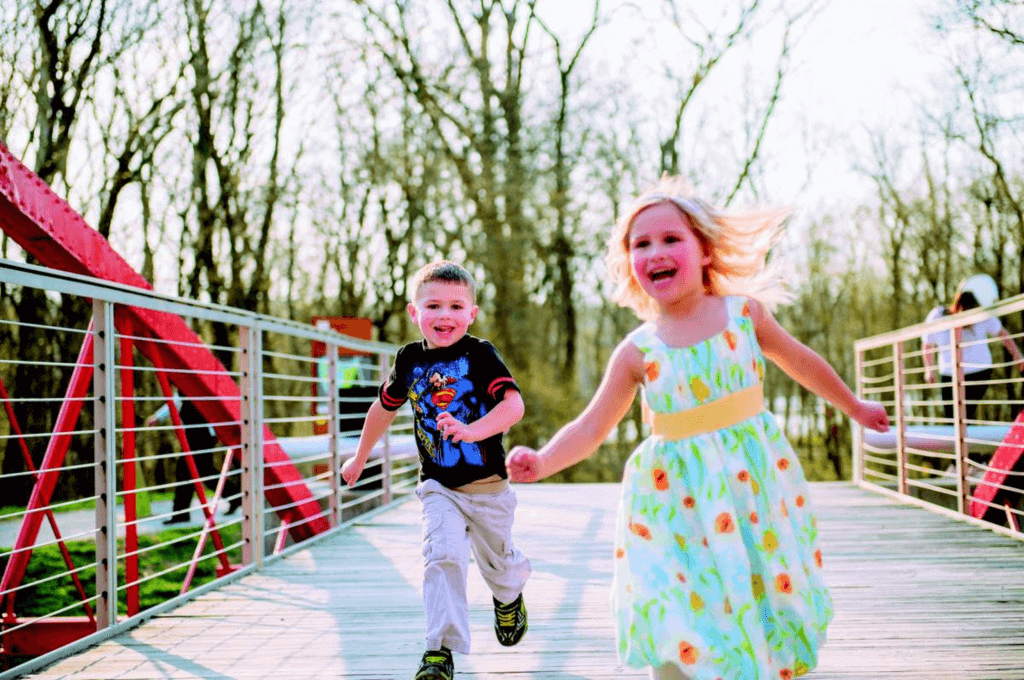 International Children's Day is an annual celebration in honor of children in some countries on every June 1st.
International Children's Day has long been known as the New Year's Day for children. It is an interesting opportunity to have fun and receive meaningful gifts from loved ones.
History of International Children's Day
The origin of this holiday dates back to 1925 when representatives from different countries met in Geneva, Switzerland to convene the first "World Conference on the Rights of the Child".
Following the conference, several governments around the world designated a day as Children's Day to highlight children's issues. There is no specific date recommended, so countries use whichever date best suits their culture.
June 1 is used by many countries of the former Soviet Union as the 'International Day for the Protection of the Child', established on June 1st, 1950 after the Congress of the International Women's Democratic Federation in Moscow in 1949.
With the establishment of International Children's Day, the member states of the United Nations have recognized that children, without distinction of race, color, sex, religion and national or social origin, have the right to love, to be loved, to be understood, to be well fed, to have medical care, to have a free education, to be protected against all forms of exploitation and to thrive in an atmosphere of harmony universal peace and brotherhood.
Many countries have established Children's Day but it is not generally considered a holiday. For example, some countries consider Children's Day on 20 November as Universal Children's Day.
International Children's Day is often confused with International Children's Day
However, International Children's Day was created to change the way society perceives and treats children and improves their well-being. First established by a United Nations Resolution in 1954, Global Children's Day is a day to advocate for and protect children's rights. Children's rights are not special or different. Those are basic human rights. A child is a human being, has the right to be treated as one and should be honored as such.
The establishment of International Children's Day aims to draw attention to an important issue: The health of children around the world.
The nations of the world believe that they will not be able to fulfill their obligations to future generations without stepping up their efforts for the Children of the World, future citizens, and celebrating International Children's Day around the world will contribute to humanity's international solidarity and cooperation
Each year, June 1st reminds us that humanity must give children the best it can offer. According to Humanium, this day reminds us of the need to act for the good of children around the world at large.
How to celebrate International Children's Day in Vietnam
Vietnam is the first country in Asia that ratifies the Convention on the Rights of the Child. It is the first international legal instrument to comprehensively address children's rights based on the principle that children have the right to be cared for care, special protection and support. From 15th May to June 30th is dedicated to the month of action for children in Vietnam.
In our country, right after independence, every year June 1st and Mid-Autumn Festival (August 15th of the lunar calendar) have really become jubilant festivals for children across the country. The first International Children's Day (June 1st, 1950) during the period when our nation's resistance war against the French colonialists was going through the most difficult and fiercest period, dear Uncle Ho always thought of the children. Throughout the country, Uncle Ho sent congratulatory letters to teenagers and children.
Uncle had written that he loves you very much; he promises you that until the day when the French invaders are completely driven out and the resistance is won. Ho Chi Minh President, the Government and related organizations will try to make the children gradually happy, to study, to be happy…"
Since then, every Children's Day and Mid-Autumn Festival, children across the country joyfully receive a congratulatory letter from Uncle Ho. Uncle Ho always cared and taught his children to be people, of which 5 things Uncle Ho taught teenagers and children became the educational content of the Ho Chi Minh Pioneer Youth Team.
June 1st begins a wonderful summer vacation, let's experience interesting and rewarding summer days!
Observed
International Children's Day has been observed annually on June 1st.
Dates
Wednesday, June 1st, 2022
Thursday, June 1st, 2023
Saturday, June 1st, 2024
Sunday, June 1st, 2025
Monday, June 1st, 2026
Also on Saturday, June 1st, 2024
You may so like