International LEGO Day
(Also known as National Lego Day)
International LEGO Day is observed next on Sunday, January 28th, 2024 (234 days from today).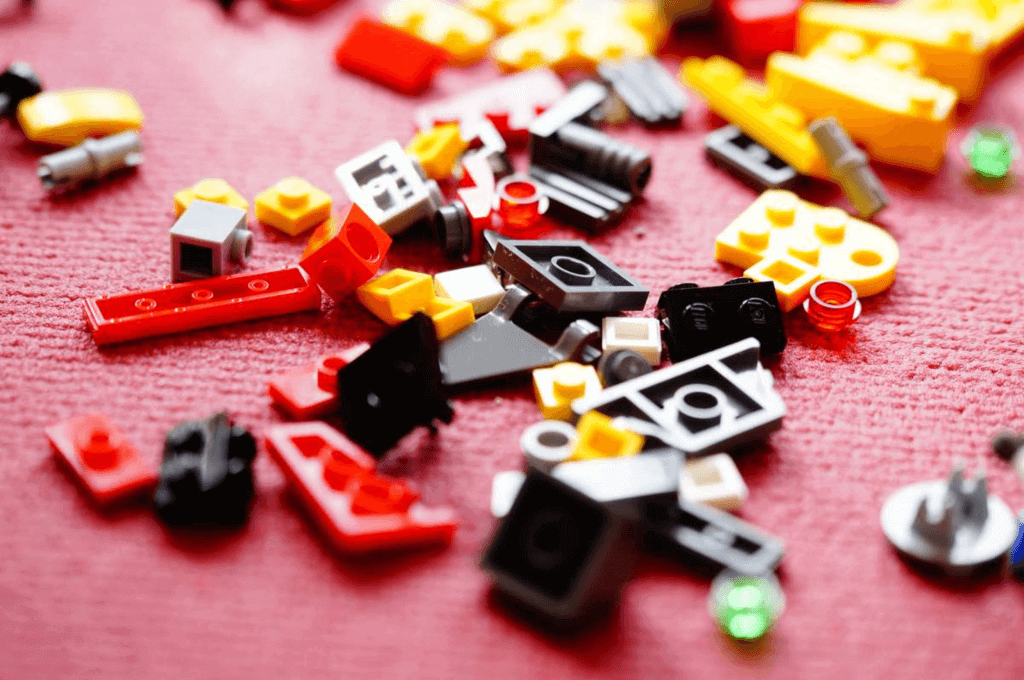 LEGO is a Danish children's toy brand that was born in 1932. LEGO in Danish stands for "Leg Godt" which means "play well". Experiencing a long development process, LEGO products today are available all over the world and have become a "national" game loved by many people.
The LEGO toy "brick" has many different shapes such as square, rectangle, diamond, circle ... with many eye-catching colors. When they are arranged and assembled together, they create unique models such as houses, vehicles, robots, parks, constructions... They can also be disassembled easily so they should be "re-used" many times very convenient.
And every year January 28 is called International LEGO Day, celebrated in honor of this rich and creative toy.
History of Legos
Lego toys were born from a small carpentry workshop of Ole Kirk Christiansen (1891–1958), a talented carpenter from the city of Billund, Denmark.
In 1932, Ole Kirk Christiansen was the creator of wooden toys. He started making wooden toys and founded his company in 1934 called "LEGO". The name comes from a phrase meaning "play well" in Danish, leg godt. It was not until 1947 that Ole Kirk Christiansen's Lego Company began to expand into the field of manufacturing plastic toys. By 1949, the first versions of interconnected bricks began to be produced, which are often referred to as "Automatic Binding Bricks".
In fact, Lego bricks are partially based on designs called Kiddicraft Self-Locking Bricks, an invention patented in the UK in 1939. Lego modified the design of the Kiddicraft Self-Locking bricks. Bricks to create your own brick pattern.
By 1951, plastic toys accounted for half of the Lego Company's production, although no one had previously believed that plastic toys would replace wooden toys. At that time, Lego toys were seen as an exception for those who were not in favor of children's toys made of plastic. This success can be attributed to Ole Kirk Christiansen's significant contribution in setting very high standards in the creation of Lego products.
In 1954, Godtfred son Christiansen became the director of the Lego Group. In talks with foreign customers, Godtfred realized that Lego toys had great potential in becoming an innovative game system. However, Lego bricks at that time had many weaknesses: the ability to link together was very poor, lack of diversity. In 1958, modern brick designs were developed; however, it took five years for Lego to find the right material for these modern designs. ABS (acrylonitrile butadiene styrene) polymer has brought full features to perfectly fulfill the requirements of Lego bricks in the direction of modern design. Modern Lego brick designs were patented on January 28, 1958.
The Lego Duplo product line was introduced in 1969. It includes blocks that are twice the width, length and depth of standard Lego bricks. Lego Duplo was born to target young children.
The first Lego minifigures were born in 1978. Since then, Lego minifigures have become an integral part of most Lego sets.
In May 2011, the space shuttle Endeavor STS-134 carried 13 Lego sets to the International Space Station, where astronauts built models together to see how these Lego bricks would react in the microgravity environment. This is part of the Lego Bricks in Space program. The results of this experiment are shared in schools as part of an educational project.
In May 2013, the largest Lego model was assembled and displayed in New York. This model is made from more than 5 million Lego bricks; it's a 1:1 model of an X-wing fighter. In February 2015, Lego replaced Ferrari as the most powerful brand in the world, known and loved by many.
Lego currently has about 125 retail stores around the world (80 in the US, 13 in the UK, 11 in Germany, 10 in Canada, 6 in France, 2 in Austria, 1 in Belgium, 1 in Sweden and 1 in Denmark. Circuit). In addition, Lego also has retail stores at entertainment complexes such as the Downtown Disney shopping centers at Disneyland and Walt Disney World Resorts as well as at the Mall of America in Bloomington, Minnesota.
How to observe International Lego Day
To celebrate International Lego Day, you can sit with your kids next to Lego bricks to unleash your creativity, build houses or themes according to your preferences. Alternatively, you can visit the LEGOLAND theme park in Carlsbad, California and Winter Haven, Florida to see the rich, diverse world of Lego. Besides, there have been many animated movies about Lego, take time today to follow them. Share your moment on social media with the hashtag #InternationalLegoDay.
Observed
International LEGO Day has been observed annually on January 28th.
Dates
Friday, January 28th, 2022
Saturday, January 28th, 2023
Sunday, January 28th, 2024
Tuesday, January 28th, 2025
Wednesday, January 28th, 2026
Also on Sunday, January 28th, 2024
You may so like