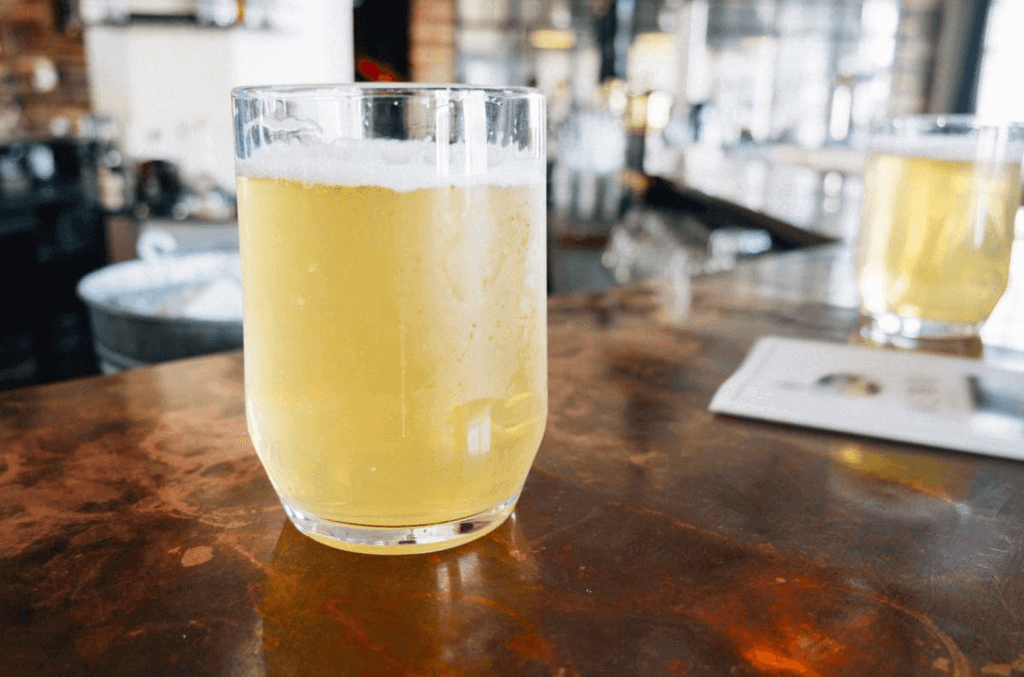 Lemonade Day is celebrated on the first Sunday in May in order to promote the entrepreneurial spirit in the young all across the country.
Let us join your community in celebrating Lemonade Day! Participating cities will have the opportunity to teach youth about starting their own lemonade stand and running their own companies. It's a great way to meet people in your city, have a refreshing drink, and spend money on a good cause.
History of Lemonade Day
The use of lemonade has been around since ancient Egypt and dates back to its own beginnings around the world. However, the idea of ​​Lemonade Day was born when the founder, Lissa, daughter of Michael Holthouse, wanted to add a turtle to her pet collection. Michael refused with many pets available in the house. Dedicated and determined, Lissa decided to open a lemonade stand to raise money to buy her own turtle and asked her father for help.
This brilliant and powerful idea gave its founder, Michael Holthouse, the inspiration for the Lemonade Day. He wants to give more children a chance to learn the same business skills, responsibility, financial literacy, goal setting and teamwork as Lissa. Giving children across the United States lessons that can pave all the way to their future. More than any pop album or hip-hop song, this day is not just about having fun and enjoying delicious lemonade, but about instilling confidence in our youth and teaching them business skills but at the same time listening to Beyonce's "Lemonade" is painless. Inspiring our teenagers with entrepreneurship at an early age has a hugely positive effect on their future success and when our children succeed, the world succeeds too! So, slice up some lemons and start learning!
Some facts about Lemonade
When life gives you lemons
Elbert Hubbard wrote an obituary for Marshall Pinckney Wilder, a famous actor, writer and comedian - the original version of his famous quote reads, "He picked up the lemons that Fate sent to him."
Alex Scott, 4, with childhood cancer, started a lemonade stand to raise money for cancer research. Although she passed away, she raised over $100 million.
There is a restaurant specializing in making unique lemonade drinks in California.
California and Arizona produce nearly 95% of the total U.S. lemon production.
One lemon tree can produce up to 600 pounds of lemons in just one year.
Some reasons for Lemonade Day being loved
Helping children is great
It sounds so simple, but helping kids set up their own lemonade stand is actually a great way to teach them about entrepreneurship, financial responsibility, and life goals. Since its launch in 2007, Lemonade Day has helped over a million children across North America. What a sweet way to use lemons!
Learning a skill is important
Even something as simple as learning how to make and sell lemonade can make a huge difference in a child's world. 88% of parents whose children participated in National Lemonade Day 2016 said their children had a purpose after opening their own lemonade stand, and 90% said their children had higher self-esteem. Talk about a new passion for life!
Consciousness is strength
Children participating in National Lemonade Day will get ideas on how to set goals and trust their own decisions while gaining a sense of power and self-worth. They're just a step away from all the tools for successful lemonade. Teaching kids how to start, own and run their own business means they're ahead of the game!
How to celebrate Lemonade Day
Find a lemon stand associated with an event in your city
National Lemonade Day is out in more than 100 cities, so chances are this great day is already in your town. Otherwise, there's no sour lemon for you! How about setting up an event for your city in Lemonade Day?
The only way National Lemonade Day can have is with help from super kind and generous people who are committed to mentoring and teaching kids about entrepreneurship. You can find out the way to take part in National Lemonade Day via its official website.
Make (and drink) lemonade
What was the best part of all your hard work? The sweet taste of success. Get to know people in your community over delicious and refreshing lemonades and help teach kids the importance of financial responsibility with their bottom line. For such a good cause, we will try to make time to celebrate this day!
Observed
Lemonade Day has been observed the first Sunday in May.
Dates
Sunday, May 1st, 2022
Sunday, May 7th, 2023
Sunday, May 5th, 2024
Sunday, May 4th, 2025
Sunday, May 3rd, 2026
Also on Sunday, May 5th, 2024
You may so like