National Caramel Popcorn Day
National Caramel Popcorn Day is observed next on Thursday, April 6th, 2023 (194 days from today).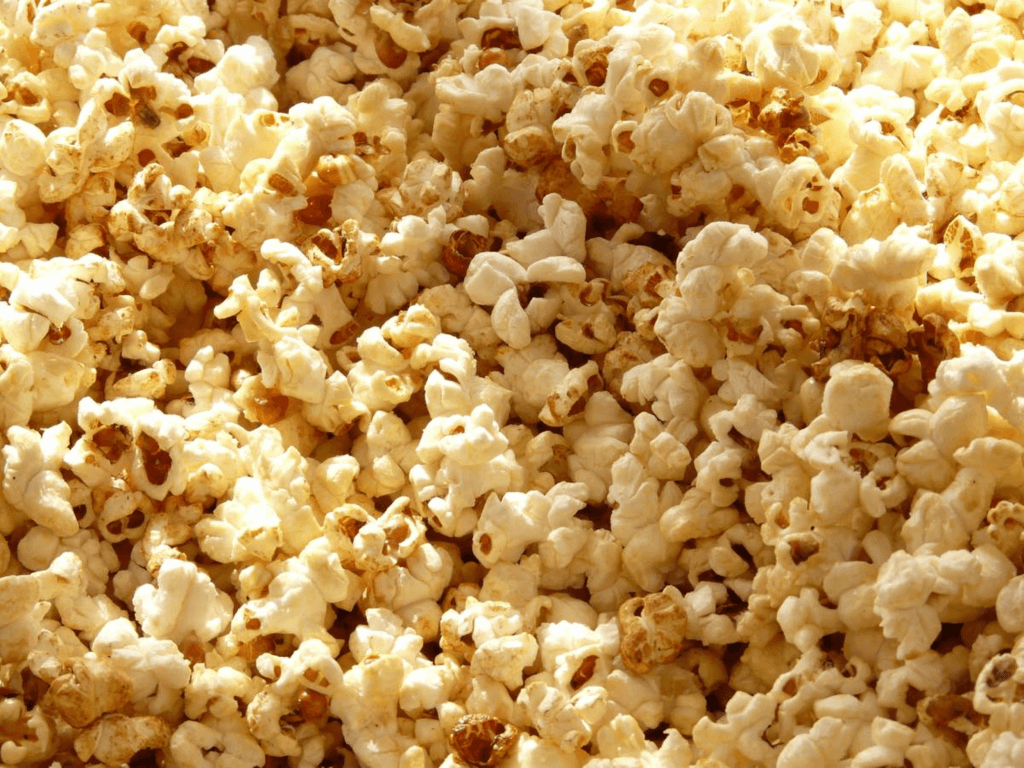 National Caramel Popcorn Day is celebrated on April 6 every year. Caramelized popcorn is a delicious treat made by coating caramelized candy syrup over popcorn. Popcorn is usually sweet, crunchy and sometimes with peanuts, almonds, and cashews added. This butter popcorn can be made in many varieties. Caramel popcorn is one of the most popular and loved snacks in the United States. It is consumed mainly in the US than in any other country. These corns are sold by many brands in grocery stores, movie theaters, and convenience stores. All age groups love this sweet treat.
History of National Caramel Popcorn Day
The mixture between popcorn and molasses firstly appeared in the early 1800s. However, caramel has become popular increasingly with the production of Cracker Jack. Invented by Frederick Rueckheim, popcorn merchant set out to create a new snack. An immigrant from Germany to Chicago, he asked his brother, Louis, for help. After adding molasses and nuts, their snack is ready to be presented to the public.
Like many famous foods, Cracker Jack became famous on the stage of the 1893 World's Fair. Other foods to attract public attention at similar exhibitions include cotton candy and ice cream cones. While they weren't invented there, nor are they out yet, they certainly captured the imagination and made a lasting impression there.
However, in 1908, something happened in order to connect Cracker Jack and baseball forever in the American psyche while it also helped the business to develop well. Jack Norworth, a young entertainer, wrote a catchy tune referring to Cracker Jack and the American pastime. The song Take Me out to the Ballgame not only caused fast food sales to skyrocket, but fans of this game continue to sing the song at every match.
There are many available forms of caramel corn in grocery stores, movie theaters, and convenience stores. Moreover, some specialty brands are on stock in stores, gift catalogs, and online.
There's something about combination the richness of caramel's buttery sugar with the light airy nature of popcorn that results in a combination of flavors that you won't be able to stop eating. As if the richness of well-crafted caramel wasn't enough, often this culinary delight has an extra touch in the form of peanuts, almonds, cashews or even pecans. The sticky nature of caramel corn allows it to form balls from it before the caramel solidifies, and dumping a bit of chocolate on top just makes it the absolute pinnacle of delicious snacking.
The history of caramel popcorns goes back 150 years, and dates back to a time in which several patents were passed in the US regarding the addition of candy to popcorn. This dish has become so popular that the Caramel Popcorn shops make sure to get a steady source of income for the people who invest in this one in the 100 years since it appeared. During this time, it is not uncommon to see these delicious food vendors on busy street corners where trams and bus routes pass. It finally found its way midway through, and has been a carnival staple and fairground treats ever since.
How to celebrate National Caramel Popcorn Day
Have you tried making your most basic caramel corn? You can gather some people to celebrate this day together. Ask everyone to try their own caramel corn recipes, and gather them together for a springtime reunion. You can even host it in the park in the summer sunshine and host an old-fashioned picnic event that heralds a weekend picnic at the park from the '50s.
If you would like some inspiration, you can try one of the recipes out there for varieties like Amish caramel corn, or caramelized baked corn, for example. Whatever you do, grab your chance to win a bag of this delicious Corn Caramel. If you can't find any place nearby that makes it fresh, you can always try Cracker Jacks, one of the original versions of this dish that has become a ubiquitous favorite. With its combination of caramel-covered popcorn mixed with salty peanuts, it set a standard for caramel corn. But it's just a bar to go above and beyond, bring your innovation so this treatment is really the way to make this holiday special. So pack a bag, bring it to the office and share it with all your co-workers!
Moreover, let enjoy your favorite caramel popcorn. If you are earning some, don't forget to earn more for others too. The bigger the lot, the better it is. You can find any recipes to try. Drop by your favorite treat shop and pick up some caramel corn. When you're there, thank them too. That is one of great ways to help small businesses.
Another fun way to celebrate is to sing "Take Me out to the Ball Game" and watch a game on TV. Tune in to an old game until the season starts again.
The last thing is that share your celebration on the social media by using the hashtag #CaramelPopcornDay or #NationalCaramelPopcornDay to encourage and spread others get involved.
Observed
National Caramel Popcorn Day has been observed annually on April 6th.
Dates
Tuesday, April 6th, 2021
Wednesday, April 6th, 2022
Thursday, April 6th, 2023
Saturday, April 6th, 2024
Sunday, April 6th, 2025
Also on Thursday, April 6th, 2023
You may so like