National Dadgum That's Good Day
National Dadgum That's Good Day is observed next on Friday, March 1st, 2024 (265 days from today).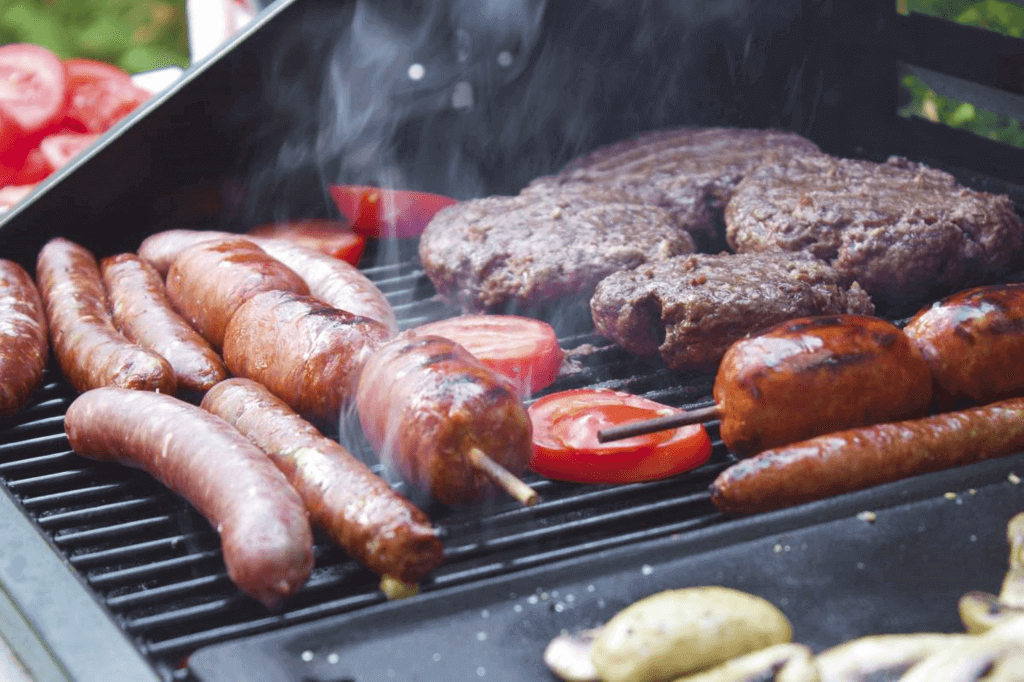 National Dadgum That's Good Day is annually celebrated on March 1. It is time for us during a year to enjoy delicious food with your relatives. Sharing food, drink, and affection is a day to rejoice in life's good things.
History of National Dadgum That's Good Day
In 2015, National Dadgum That's Good Day was notified to be a chance to recognize the company's delicious food and glory days by Masterbuilt Manufacturing, LLC in Columbus, GA. Moreover, the book named "Dadgum That's Good" written by John McLemore also relate to this day. They have registered March 1 in the National Calendar and declared it a "National Dadgum That's Good Day "each year.
On the 1st of March, people organize to meet, cook, share food and have fun. "Dadgum, that's good" is more than a mere proposition or title of John McLemore's recipe book. By using his Masterbuilt, he has recorded all his life's experience, love, passion for food, and recipes in that book. That book has recipes for dishes that anyone can make.
John McLemore's recipe book is so great that he is welcomed everywhere. When his coming to the Southern Continent, people always show his honor with the phrase "Dadgum! That's good." They gather around, showing their care by sharing their delicious meals and experiences with others at the table. He also runs a TV cooking show where he shows off different recipes so people can prepare them wherever they want.
Co-founder and CEO of Masterbuilt Manufacturing, John McLemore, was inspired to cook by his parents. His father used to cook delicious fish dishes, and his mother also had some delicious recipes. Besides, his wife and three children also are excellent at cooking. His favorite food is southern fried chicken prepared by his mother. A house that knows how to eat well and dress well, a family that knows how to celebrate good days, and that knows how to share love with everyone will create a good day. When you have a good day, you are sure to have many good things to come. So, make March 1st as "Dadgum Good Day" and share the good with others.
A delicious meal can totally delight anyone no matter what the mood is. Instead of buying it from a restaurant, when someone prepares it for their near and dear ones, their compassion merges into the food making it even more delicious. March 1st is the day to celebrate all the happy things in life with their loved ones and gather around the dinner table to have a big party. That's reason to call it "Dadgum That's Good Day!"
Interesting Facts on National Dadgum That's Good Day
I have listed some interesting aspects of Dadgum for you to enjoy. As the first day is celebrated as a celebration of McLemore's book, enjoy some delicious meals and celebrate the success of the Masterbuilt company, all related to the day's celebrations, and events. This will make you wait for this day for more partying.
This day is celebrated as a symbol honoring a book. John McLemore wrote his recipes in "Dadgum That's Good!" Book. About 125 recipes have been tested and succeeded before, along with 16 of his special dishes. Recipes include baking, smoking, frying, boiling, heating, and many more. There is a detailed process from how to cut different vegetables for different dishes, to choose the right ingredients, to preserve the vegetables for later use, and more.
To continue the success of the previous book and to be greatly appreciated in commemoration of this day, John McLemore has released another book, "Dadgum That's Good Too" as a sequel. It contains about 135 new recipes. It features recipes that include a mixture of herbs and garlic, and how to prepare them using Masterbuilt cooking appliances. He also talks about dishes prepared with all family members and shared with everyone to make this National Holiday brighter.
The company Masterbuilt is famous for the production of crockery and useful appliances that help you in the kitchen. It has a collection of tools like electronic smoker, toaster, toaster, etc. One can use them to celebrate the day and cook with ease.
Celebrating National Dadgum That's Good Day
There are no specific rules for celebrating this day, but here are some procedures that everyone should follow to observe this day with others.
Prepare delicious food
Watch John McLemore's cooking show and peruse the books "Dadgum That's Good" and "Dadgum That's Good Too" written by him. Note the recipes. Then collect all the necessary ingredients, spices, fruits and vegetables. Now prepare the dishes with love and care.
Invite your relatives and friends
Call your family and friends over to your house and throw a grand party at your place. It would be the perfect way to enjoy the day from breakfast to dinner with plenty of food and drink. Don't forget to share your stories of sadness and happiness as well as your recipes.
Share your happiness with others.
Capture the moment with your camera and share via social media sites, share your recipes, dish names, any new recipes you created, videos and photos of the dishes eat, part verbal happiness and don't forget to add hashtags #DadGum, #DadGumThatsGoodDay, #NationalDadgumDay.
Observed
National Dadgum That's Good Day has been observed annually on March 1st.
Dates
Tuesday, March 1st, 2022
Wednesday, March 1st, 2023
Friday, March 1st, 2024
Saturday, March 1st, 2025
Sunday, March 1st, 2026
Also on Friday, March 1st, 2024
You may so like