National Garlic Day
National Garlic Day is observed next on Friday, April 19th, 2024 (142 days from today).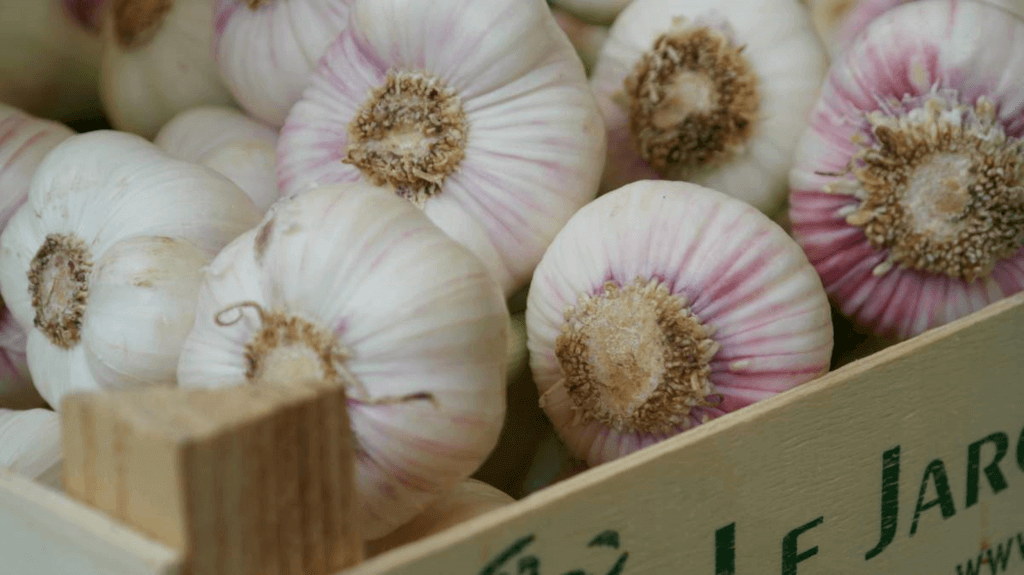 Forget all other foods for a day to delight in the garlic food or flavor because today is National Garlic Day.
At many cultures, garlic becomes a favorite spice of a lot of people; however, there can never be too much garlic in a dish or meal. For garlic lovers, then garlic is the perfect day!
National Garlic Day commemorates garlic with its interesting taste and incredible health benefits. It also helps all people alike explore the history of this bulb, learning how it became one of the most popular flavors in the world.
Garlic appreciation has never been greater than National Garlic Day!
History of National Garlic Day
The history and origins of National Garlic Day are not exactly known. There isn't any mention of the creator who came up with this idea and the reason for this celebration. However, we can assume that this Day was created with the purpose of bringing garlic into the kitchen to honor the uses of garlic in cooking. You can found the history and origin of Garlic several thousand years. Garlic is originated from Central Asia as well as northeastern Iran. The ancient Egyptians used garlic as a food flavoring and in traditional medicine treatments. Garlic is a wonderful spice that has long been a popular spice all over the world because of its pungent taste. Therefore, garlic is added to many different dishes of African, Asian and European cuisines.
Garlic is a species of onion genus, Allu. Garlic is a foul-smelling rosette and a member of the lily family. It is a close relative of Chinese onions, shallots, chives, leeks and onions. Garlic is known for its pungent and spicy flavor, which can be mixed and significantly sweetened when cooking. It also has extensive medicinal properties and is used in both the treatment and prevention of diseases. Garlic is used in preventing certain cancers, treating cardiovascular diseases, reversing high blood pressure, fighting the common cold, lowering cholesterol levels, and overcoming fatigue. Garlic is also said to have life-prolonging properties. There are over 300 different varieties of garlic from around the world.
China is considered the largest garlic producer in the world today, followed by India, Korea, Egypt and Russia. California's Gilroy is considered the Garlic Capital of the World. Garlic is rich in protein, vitamins A, B-1 and C, and essential minerals including calcium, iron and magnesium. This herb includes about 17 different amino acids. When it comes to spiritual and religious uses, garlic is considered both good and bad. Many European cultures used garlic for protection or white magic. It is said that garlic wards off vampires, demons and werewolves. Dreaming of garlic in the house is said to bring good luck, while dreaming of eating garlic has hidden secrets.
Some reasons for National Garlic Day being loved
Caramelization and roasting make it sweet. It can be buttery and savory through the pan-frying process. It can be pungent and sharp through rough slicing. No matter how you slice, sauté, or roast, garlic is a plant that really has many uses.
Some studies have shown that garlic can lower blood pressure and lower cholesterol, both of which help improve circulation. It is also an anti-inflammatory food, which helps to soothe heartburn and ulcers.
Did you know that sometimes when you're cooking and realize you forgot to add seasoning, you pour a spoonful of salt over your food to let the flavors in? (Okay, we're exaggerating, but you get it right.) Salt and pick up the garlic! It's a great way to add bold flavor to your dishes without adding sodium or calories. It is especially great for masking the bitterness of many vegetables. It is believed that garlic is the secret in order to help kids eat their veggies. Probably not, but we can dream.
How to celebrate of National Garlic Day
Join in the Garlic Festival
Head to a garlic festival near you and enjoy all the creations people have made with this hardy plant. Festivals are held year-round in Canada, Turkey, Australia, Italy, United Kingdom, United States and elsewhere.
Events often include various garlic-themed culinary treasures (garlic beer or garlic bread, anyone?), garlic weaving, garlic poetry contest, garlic golf, balance game with garlic, and much more.
Of course, the simplest way to celebrate garlic is to add more garlic to the kitchen. It's healthy, easy to maintain, and inexpensive. People on this day may choose to celebrate by using garlic in their recipes, which may include making garlic bread, ketchup or garlic chicken. So buy a garlic press and start adding it to recipes!
Take a visit to Garlic Capital of the World
Come to Gilroy, California, the garlic capital of the world, for those who truly want to enjoy all things garlic. Welcoming more than three million visitors in its 30 years of glitzy history, this town's carnival offers games, crafts, contests and more, all around a garlic theme. Even though it's not garlic season, there's still plenty to do, including shopping for garlic-related dishes at The Garlic Shoppe.
Garlic Ice Cream also is served in this town!
Start using garlic for your health
Do some herbal remedies and see how garlic can improve your health and life in general. For ease of use, garlic can be found at health food stores in tablet form. Or, for more flavors, use minced or crushed fresh garlic in salad dressings, marinades or even mixed with honey and hot water to make a strong tea. Furthermore, you can make homemade cough syrup from garlic.
Share this holiday with friends and family by hosting a garlic themed party, indulge in its delicacies and savor its savory flavors. Ask guests to bring their favorite dishes that include garlic. For fun, try some ideas inspired by activities at the garlic festival.
Observed
National Garlic Day has been observed annually on April 19th.
Dates
Tuesday, April 19th, 2022
Wednesday, April 19th, 2023
Friday, April 19th, 2024
Saturday, April 19th, 2025
Sunday, April 19th, 2026
Also on Friday, April 19th, 2024
You may so like