National Green Juice Day
National Green Juice Day is observed next on Friday, January 26th, 2024 (308 days from today).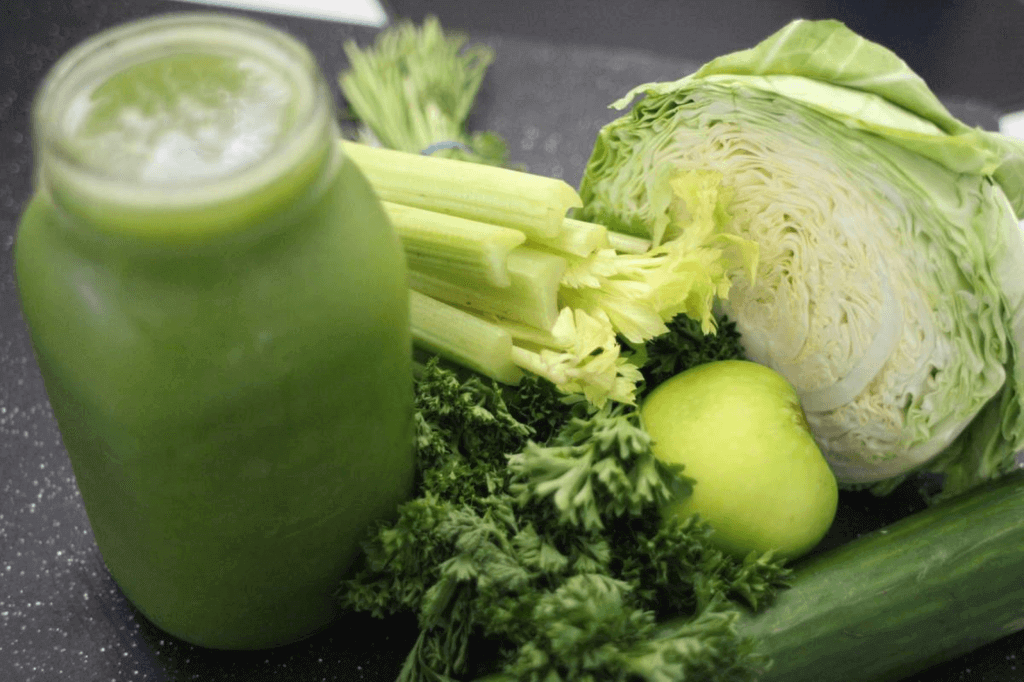 Green juice is a beverage that people drink in an attempt to lead a healthier lifestyle. This drink is made from the juice of green vegetables such as spinach, wheatgrass, celery, kale or any other combination of green vegetables. This is usually the drink that people start drinking right after the New Year, as part of their New Year's resolution. So it's no surprise that this holiday that encourages people to drink this healthy drink is celebrated on January 26, a holiday commonly known as National Green Juice Day.
The History of National Green Juice Day
After discovering that more than 50% of Americans break their New Year's resolutions by the end of January, Evolution Fresh established National Green Juice Day in 2016 as a way to empower people to push their health decisions by drinking a green juice.
The survey was conducted by Wakefield Research on behalf of Evolution Fresh of 1,001 American adults 18 years of age and older using email invitations and online surveys in December 2015.
The registry at the National Day Calendar has declared the date to be celebrated on January 26 every year.
A Basic Green Juice Recipe
It's hard to find another easy and delicious juice recipe, so we decided to experiment a bit in the Holiday Calendar's kitchen and see if we could find a recipe. After a bit of research and hard work, we've created a basic green juice recipe that we think everyone will be able to appreciate.
Ingredients:
About 40 grams of fresh spinach.
A stalk of fresh celery.
Two pears.
Ginger root 1 cm
A quarter root of dill
A squeeze of lemon
Steps:
Wash all the necessary ingredients and cut them into small pieces.
Put the ingredients into the juicer.
If the juicer doesn't have a filter, you can add a filter for a better texture.
Enjoy it at your leisure or keep it sealed in the box for up to 48 hours.
For longer storage, store in the freezer, which will keep for up to a week.
How to celebrate National Green Juice Day
National Green Juice Day is a day for the popular green drink craze for dieters and healthy enthusiasts. During the New Year, people change their eating habits and follow a healthy diet, and one of their green eating choices is to drink green juice. Green Juice was a favorite when Doctor OZ mentioned it on his show. Green juice is not bad only if you do it right and then you will get its health benefits.
Nowadays, you will find many healthy drinks in the market such as fruit juice, vegetable juice, and one of them is Green Juice. But sometimes going the easy route and buying pre-mixed Green Juice drinks on the market is not really a good idea because they have preservatives even if it doesn't show up on the label, all bottles or packages. All foods must have preservatives for their intended usage.
If you are thinking of living healthy without actually eating greens juicing is a great way to go but you have to really think about it, that drinking the stuff is actually better for you. That means you can still get all the nutrients of all the greens if you make your own in your own blender. This way, you make sure that whatever ingredient you put in it, you know it's pure, real and additive-free. This way your body will benefit and not get sick from the preservatives and the extra calories of sugar or carbs in every ingredient that you put in your green juice because you have it under control. .
I like to drink Green Juice made from Kale, or Spinach, half a banana, half a lemon, celery stalks, strawberries and some coconut water as well as ice. I don't usually combine too many fruits at once because fruit has its own natural sugars and combining too much fruit just loads up the body with carbohydrates which is not really a good idea when we try to avoid carbs.
So today, celebrate National Green Juice Day by making yourself some green juice. If you don't know where to start, there are many recipes on the internet that you can refer, just avoid the green juice that contains too much fruit and enjoy it.
Observed
National Green Juice Day has been observed annually on January 26th.
Dates
Wednesday, January 26th, 2022
Thursday, January 26th, 2023
Friday, January 26th, 2024
Sunday, January 26th, 2025
Monday, January 26th, 2026
Also on Friday, January 26th, 2024
You may so like