National Kickball Day
National Kickball Day is observed next on Monday, April 17th, 2023 (74 days from today).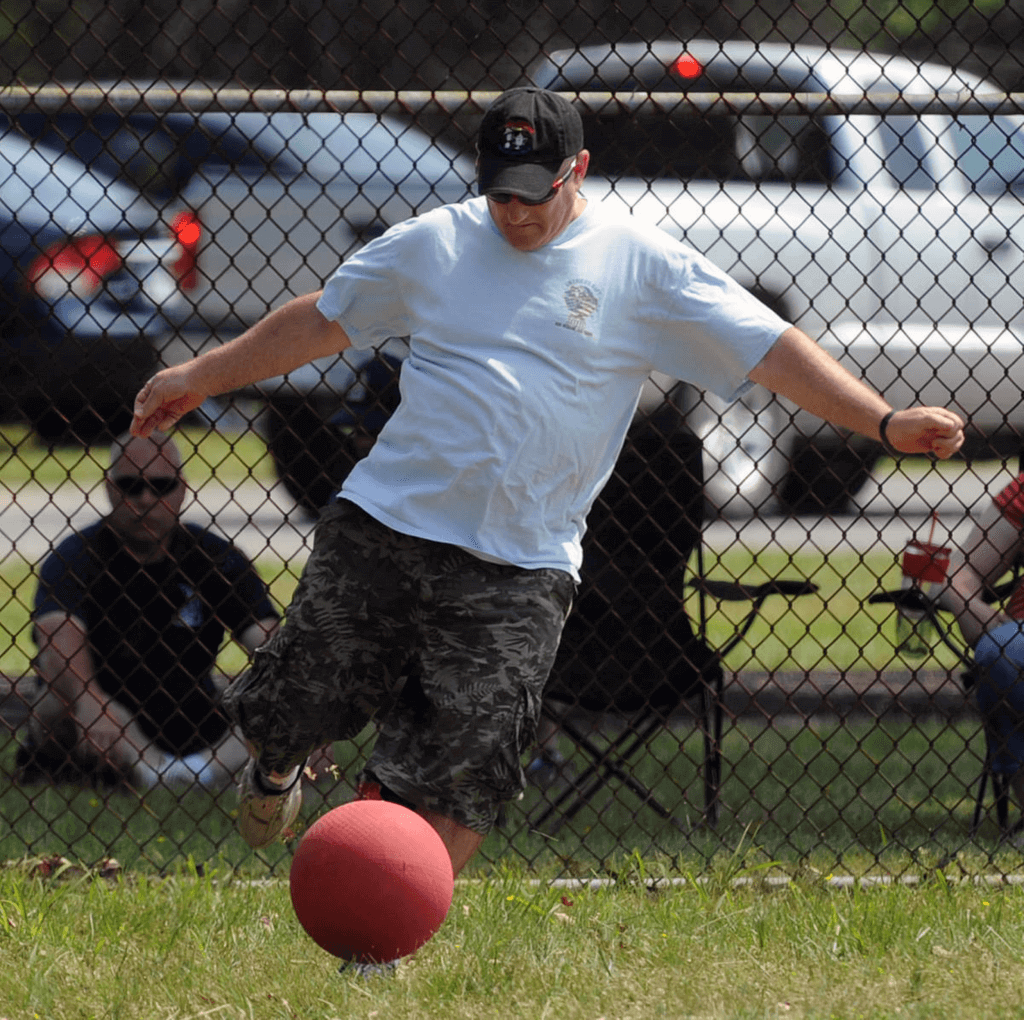 National Kickball Day is celebrated annually on April 17th since 2014.
History of National Kickball Day
Kickball or soccer baseball is the same in most of Canada. Like the rule of baseball, two teams compete for points together by running around the bases to get points. Instead of using a small, hard ball with a stick, the player will kick an inflated rubber ball. The team that runs longest to the end of the game will win. It is often introduced to school-age children to better understand the national baseball game. It is also common among adults, who are generally known to play similar games such as softball and baseball.
National Kickball Day is launched by WAKA Kickball & Social Sports, the nation's leading social sports and Events Company that organizes kickball tournaments for thousands of people each year in the United States. Kickball, has derived from the name, Kick Baseball, was born since 1917 by Nicholas C Seuss, Supervisor of the Cincinnati Park Playgrounds in Cincinnati, Ohio. Seuss submitted a draft of the game including 12 rules and field maps in The Playground Book, published in 1917. The United States Department of the Army promoted Kick Ball as a game for soldiers as early as 1943.
How to celebrate National Kickball Day
If you are fans of Kickball, what will you do? How about the plan to play a kickball field? Let find and invite 20 friends or co-workers together in order to set up a kickball. It is so great! Moreover, you can also join one of WAKA's many tournaments by signing up with them to play. Do not forget posting your photos and sharing your thoughts on social media about National Football Day by using the hashtag #KickballDay to spread this holiday to everyone.
Observed
National Kickball Day has been observed annually on April 17th.
Dates
Saturday, April 17th, 2021
Sunday, April 17th, 2022
Monday, April 17th, 2023
Wednesday, April 17th, 2024
Thursday, April 17th, 2025
Also on Monday, April 17th, 2023
You may so like