National Shop for Travel Day
National Shop for Travel Day is observed next on Tuesday, January 9th, 2024 (283 days from today).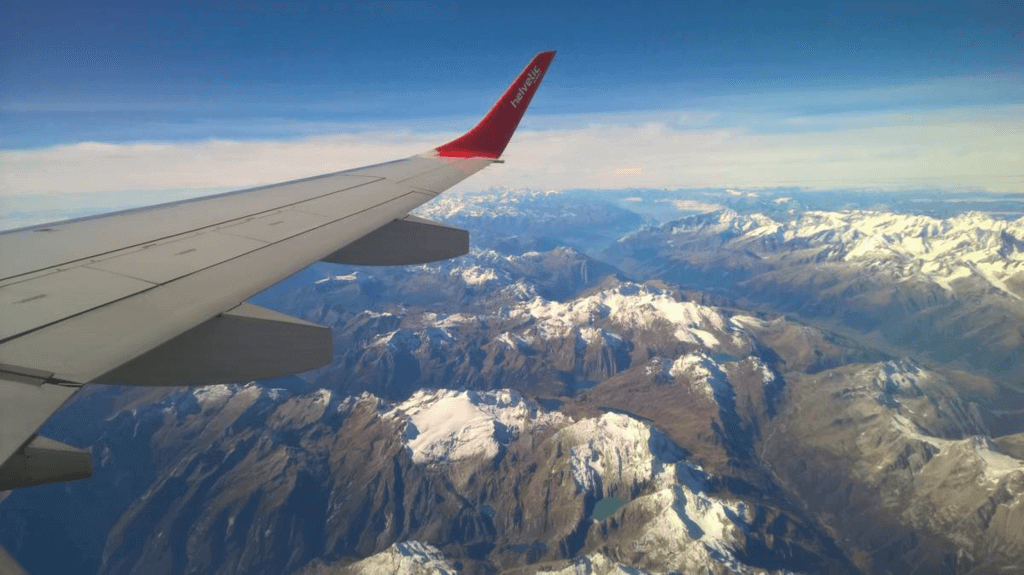 With a New Year approaching, this is the perfect time to start planning the vacations you want to take. It has now become much simpler to gather information through travel books or by phone, as most of the planning and booking of vacations is now done on computers and smartphones. Accommodations and destinations can often be toured virtually before booking, and first-person ratings and accounts from other travelers can provide more insight.
Planning and booking vacations has become easier thanks to advances in travel technology, thanks to the innovation of travel technology innovators, including global distribution systems, Online travel agency, met search company and short term rental platform. The National Shop for Travel Day was established by The Travel Technology Association. They began the day "to celebrate the joys of travel and the technological innovators who have changed the way we all shop, compare, plan and book our vacations." Potential travelers spend their days visiting online travel agencies and planning their trips.
Why National Shop for Travel Day?
Vacation planning has been changed by technological advancements over the years. Today, there are tons of tools and resources to help you shop for the holiday you've always wanted! Your choice of travel, accommodation, places to visit all become virtual. Whether you just want to plan a weekend getaway or a multi-day vacation, plan, compare, shop and book everything in just a few clicks!
The booking experience is taken to the next level thanks to the technological advancements of the travel industry. You have access to all the tools to expertly guide you through your shopping and booking! You can get a glimpse of your stay, everything from commuting flights, accommodation, activities and food!
Regardless of whether you travel for business or pleasure, vacations are expensive.
Today, more than ever, travelers are conscious of spending their money properly. As a tourist, you need to make sure that your time and money doesn't go in vain. As a result, previous user ratings and experiences play an important role in deciding whether you want to stay, go, or eat at a certain place. There are tons of travel apps and tools to discover limitless travel destinations for your dream vacation!
Pin your holiday destination on the map and shop now. Booking and shopping in advance will save you loads of money before starting your domestic or international travel! Plan, compare, book and shop online today! Make your dream vacation come true today!
With winter over and spring still far away, it's the perfect time to use technology to plan, compare, and shop or book a vacation to remember! If you love to travel, turn on your travel-shopping mode!
Interesting truths about National Shop for Travel Day
Many studies show that travel reduces the risk of heart disease
If you want to cover more time zones, France is the place to go
Discover a place bigger than Pluto here on earth - Russia
Exposure to more than 820 languages in Papua New Guinea
Rome's Trevi Foundation collects all the coins thrown at it and donates them to various charities
Hartsfield -Jackson Airport, USA is the busiest in the world!
Even though China covers five time zones, it still operates in Beijing time
History of National Shop for Travel Day
National Travel Shopping Day was celebrated for the first time in 2018. Established by the Travel Technology Association to honor travel and technology innovators who have helped with shopping, planning, comparisons, and book our vacations simple and fun!
How to celebrate National Shop for Travel Day
List your favorite places
The first step to observing National Tourism Day, list all the destinations you want to visit this year! You can also choose a destination for spring, summer, autumn and winter vacations!
Choose the right time to visit your vacation spots
Visiting your dream vacation spot at the wrong time will take away the joy of the holiday. So before you book your tickets, ask if it's the right time to get there. In addition, crowded tourist destinations are also not something you enjoy.
List your travel accessories
Make a list of all the travel accessories you already have and the essentials. You can't go on vacation without the right gadgets and accessories when you're away from home.
Shop on your favorite Apps!
Shop for all the right accessories you need before you hit the road. A good quality waterproof travel bag and shoes are indispensable among travel essentials.
Call your travel agent and check out the packages they have! Negotiate and land the best deals for your stay!
Follow @traveltech on twitter
Stay up to date with Travel Tech innovations by following them on Twitter!
Encourage travel shopping on social media!
Encourage travelers to shop on social media for travel today. Share your past travel experiences, tips for certain destinations and more on social media today! Use hashtags #NationalShopForTravelDay and #ShopForTravelDay to upload your posts on this day.
Observed
National Shop for Travel Day has been observed the second Tuesday in January.
Dates
Tuesday, January 11th, 2022
Tuesday, January 10th, 2023
Tuesday, January 9th, 2024
Tuesday, January 14th, 2025
Tuesday, January 13th, 2026
Also on Tuesday, January 9th, 2024
You may so like