National Solitaire Day
National Solitaire Day is observed next on Monday, May 22nd, 2023 (114 days from today).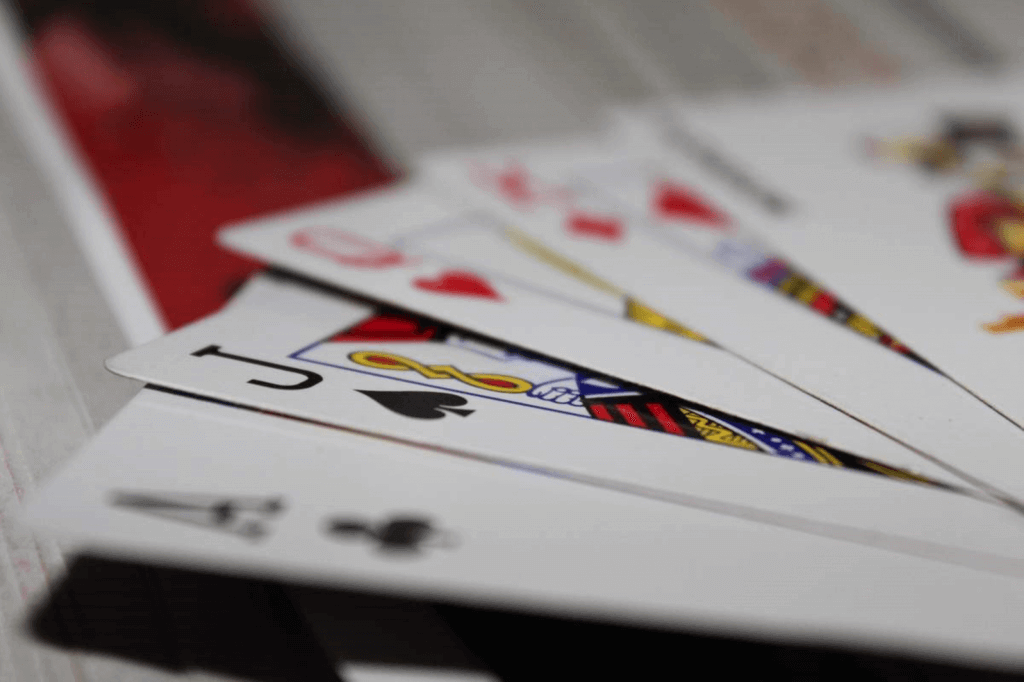 National Solitaire Day is celebrated annually on May 22nd since 2018 to recognize the centuries-old card game.
On National Solitaire Day, let's acknowledge the brilliance behind the game of solitaire and how it has entertained us for years. There is so much history behind the game and loads of fun facts! Here's all you need to know.
History of National Solitaire Day
Be known as Klondike, the classic version of the game uses a standard deck of 52 cards. The goal of this game is to make clear the board by creating a stack of cards from low to high in each suit. If the player completes all suits, the player will win Solitaire.
It wasn't until 1990 when Microsoft included Solitaire in Windows 3.0 that the game really went viral. Microsoft Solitaire has successfully taught computer users how to use a mouse, and in the process, it has become one of the most played video games in history.
Paul Jensen, Studio Director for Microsoft Casual Games said that over 30 years, Microsoft Solitaire had provided a great entertainment to hundreds of millions of players all over the world, and we had been pleased to announce that May 22nd of each year will be officially designated as National Solitaire Day. Solitaire Country marks the day Microsoft first brought Solitaire to Windows.
In 2012, Microsoft had evolved Solitaire into the Microsoft Solitaire Collection. These changes feature the top five Solitaire games in one app. Since then, the game has been played by more than 242 million players.
Remember the hours of playing the board game after it was released on Microsoft Windows in 1990? Well, you are not alone in your obsession with this card game, as more than 242 million people from over 200 countries are also addicted to this game. However, solitaire wasn't just created as a fun game by Microsoft. It was created to teach people how to use a mouse attached to a computer and to train them to become familiar with the device. Today, solitaire is one of the most loved and viral PC games known to mankind, and seeing how it is played by millions of people across the globe, it seems likely that the solitaire trend will continue. for many years to come.
Due to the popularity of the game, Microsoft has declared May 22nd as National Solitaire Day 2018. The aim of the day is to recognize the card game that has reigned supreme for over 30 years by holding celebrations. large scale concept. The National Solitaire Day event itself has gained a lot of traction over the past few years and even broke the record for the number of board games ever played in a single day in 2020. Other official memories of Microsoft's event includes special surprises for players, a double XP bonus in Windows and mobile games, and testimonial videos recorded for the purpose of honoring the fans. Solitaire was also inducted into the Video Game Hall of Fame in 2019.
Why National Solitaire Day?
Solitaire is a card game with a history of more than 200 years. Classic Solitaire, also known as Klondike is played using a deck of 52 cads. The player must make a stack of cards from low to high, and when the player completes all four suits, he or she is declared the winner. The game was included in Microsoft's computer game mix in 1990, with their Windows 3.0 release. This is a game designed to teach users how to use the mouse effectively on the computer and has been the most popular game ever since. Since its invention and introduction, there are more than 240 million players. The game has been played many times around the world and in different languages. National Solitaire Day is celebrated in recognition of this game and its growing, evergreen popularity over the years.
Some truths about Solitaire
Solitaire is also known as 'Patience.'
The top solitaire score is 24,113.
The name is derived from the Latin word 'solitarius', which means 'alone'.
Professional solitaire player
A woman made $250,000 playing solitaire.
Different variations of the game
Solitaire comes in five variations including Klondike, FreeCell, Spider, TriPeaks and Pyramid.
How to celebrate National Solitaire Day
It is not good if you celebrate National Solitaire Day without playing a good game of Solitaire. Moreover, with the game available on your smartphone and computer, you don't depend on any external game apps or gaming stations to enjoy the game. A few things you can do to make this day a memorable one could be,
Playing a game of solitaire is the best way to enjoy the day. You can try playing the classic version of this game using a deck of cards instead of playing on your computer or laptop. It will be a real retro version of the game.
You can plan a friendly Solitaire contest with friends and family to see who can win faster and have fun together
You can learn and teach your child about the game and how it has evolved over the years.
As you enjoy today, share your thoughts and spread awareness of National Solitaire Day on your social media with the hashtag #NationalSolitaireDay.
Observed
National Solitaire Day has been observed annually on May 22nd.
Dates
Saturday, May 22nd, 2021
Sunday, May 22nd, 2022
Monday, May 22nd, 2023
Wednesday, May 22nd, 2024
Thursday, May 22nd, 2025
Also on Monday, May 22nd, 2023
You may so like