World Quark Day
World Quark Day is observed next on Friday, January 19th, 2024 (293 days from today).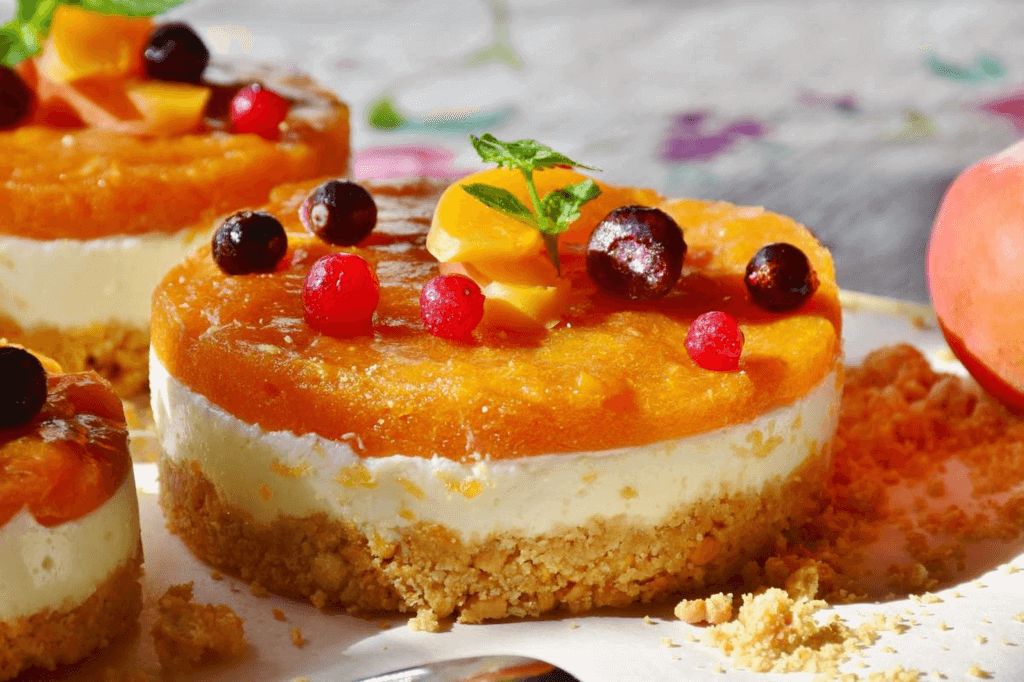 On January 19 each year, World Quark Day officially celebrates the quark and its many benefits.
What is Quark?
Quarks originated in Europe. This is a light cream cheese, traditionally made with yeast. It is likened to a combination of cheese and yogurt.
To make quark, heat buttermilk or a mixture of milk and buttermilk in a slow cooker over low heat or in a 200-degree F oven. Let it heat for a few hours. Turn it off and leave it overnight. The buttermilk will then solidify. Strain the curd and put it in a bowl.
You can use it as a cream cheese spread, eat it like yogurt, or add it to recipes that call for cream cheese. Quark is often added to cheesecake when the fat content of cream cheese is not desired.
If you don't have time to make a quark, it's available in stores. Several companies produce quarks. Some even come in different flavors like blueberry, strawberry, or vanilla. Look for it in the dairy section in some stores and the cheese section in others.
The Nutritional Value of Quark
Just 3.5 ounces of quarks has more than 5 grams of protein. It also contains 12% of your daily calcium needs and some potassium and riboflavin. It's low in fat and has only 127 calories.
Calcium is so important to help your parents maintain strong bones. Quarks are an easy way to make sure they get plenty of calcium. The mild flavor is often more appealing than regular yogurt. It's also very versatile and can have garlic and herbs added to make a cheese spread for crackers that your parents will love.
The main reason calcium is so important is because osteoporosis can occur in older men and women. A bone density test can determine your mom and dad's risk of osteoporosis. If there's a problem, you need to make sure they're on a calcium-rich diet and follow your doctor's instructions.
Caregivers help you achieve your goals. They can cook meals, remind your parents to take a calcium supplement if they are recommended, and exercise for the right amount of time. A care agency at home can help you arrange some caregivers to help your parents.
History of World Quark Day
Created by Queen Quark, a German-born author and advocate of quark eating and healthy eating, World Quark Day celebrates quarks, a fresh dairy product that belongs to the group of acidic cheeses. In celebration of its first year, in 2019, The Queen of Quark teamed up with Hawthorne Valley Farms at GrowNYC Greenmarket in New York City's Union Square, and donated quark recipes and book copies. The Queen of Quark's new book, The Ultimate Quark Guide and Cookbook.
The event was also held in London. The partnership between The Queen of Quark and High Mood Food has launched a quark-focused menu at several High Mood Food locations. Books for Cooks, a bookstore in London's Notting Hill neighborhood that sells cookbooks that also has an experimental kitchen, also has a quark-focused menu. Additionally, both High Mood Food and Books for Cooks have free copies of Queen Quark's cookbooks.
Quark, also known as quark, is a fresh, soft, white dairy product and can be substituted for soft cheese or yogurt. It is made by heating yogurt until it solidifies, and then straining it. Low in carbohydrates and sodium, but high in protein, quarks are often flavored with herbs, spices, and fruit. Quark is often used in sweet and savory dishes, when baking, cooking and blending. Quark is more popular in Europe than anywhere else, and there it is even used for beauty and therapy. It is most common in German- and Dutch-speaking countries, in Slavic countries, and in Scandinavia.
In Germany, quarks are sold in plastic tubs with one of three levels of fat content, labeled as skimmed quarks, regular quarks or cream quarks. Quarks are sold in a similar way in Eastern Europe. Many dishes are prepared with quarks. A German cheesecake called käsekuchen or quarkkuchen is made with quarks. In Austria, topfenkuchen is a similar cheesecake, and quarktorte is in Switzerland. Quarkölteig is a dough consisting of quark seeds, vegetable oil and flour used in German cuisine. Kräuterquark is a German dish made by mixing quark seeds with chopped onions and herbs, such as parsley and chives. It is sometimes eaten with boiled potatoes. In the Netherlands, kwarktaart is made by mixing quarks with whipped cream, gelatin and sugar and then placing them in a cookie crust.
Some Slavic desserts prepared with quarks include tvarožník in the Czech Republic, tvarohovník in Slovakia, sernik in Poland and syrnyk in Ukraine. A quark popular in Russia, Ukraine, and Belarus is tvorog, which is used as a filling for a wink, and used to make pashka and syrniki, a variety of cheese pancakes. In Poland, quarks are mixed with mashed potatoes and used for fillings.
Celebrations
World Quark Day encourages you to learn how to easily integrate quarks into your day. Enjoy it in breakfasts and smoothies for low-carb lunches, delicious dinners, and desserts. Try new recipes that incorporate quarks into your breakfast, lunch or dinner. By using quarks in smoothies, cheesecakes, dips and spreads, you'll enter the world of healthy eating. Quark also has various health benefits that can help you stay fit and reach your fitness goals for the year sooner than expected.
Get acquainted with the many ways quarks can be used. When you do, you will promote good health. Try any of the hundreds of natural, healthy lifestyle recipes and remedies.
Share your quark experience. Whether you're enjoying it on the plane or at home, share your personal experiences with the people around you. Learn from others how you can #quarkupyourlife. Spread the word and healthy lifestyle using #WorldQuarkDay and #quarkupyourlife on social media.
Observed
World Quark Day has been observed annually on January 19th.
Dates
Wednesday, January 19th, 2022
Thursday, January 19th, 2023
Friday, January 19th, 2024
Sunday, January 19th, 2025
Monday, January 19th, 2026
Also on Friday, January 19th, 2024
You may so like