Worship of Tools Day
(Also known as National Worship of Tools Day)
Worship of Tools Day is observed next on Monday, March 11th, 2024 (277 days from today).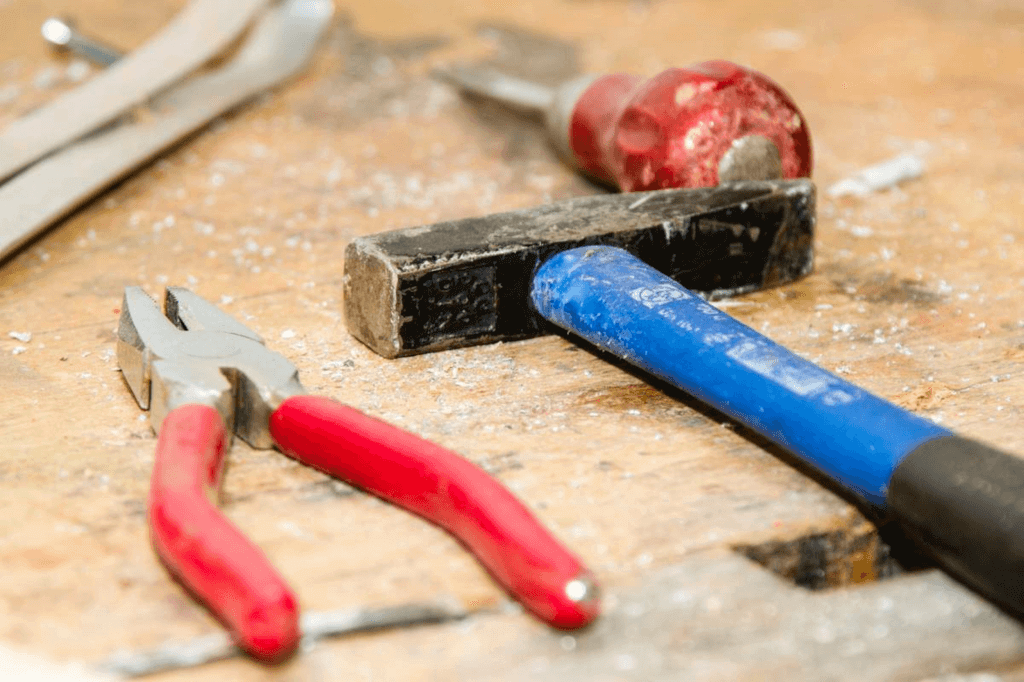 March 11th every year is considered as Worship of Tools Day to evaluate the importance of all the tools in our lives.
Why Worship of Tools Day?
Tools play an important role in human life. They helped us move from caves to houses and from hunting to farming. Nowadays, it is not perfect if we do not have some basic tools in our life. They help us in many things such as carpentry, electrical repairs, plumbing, construction, and even destroying and dismantling items you no longer need. Tools are made from a wide variety of materials, aluminum and its alloys, and stainless steel being the most common.
Tools are an integral part of your life regardless of your profession. Small matters always need to be properly set up, be it at home, school, office complex or anywhere else. Handling tools are considered a very important skill set, so even young children are introduced to familiarize themselves. Building blocks, mechanical toys, building aviaries, and other fun activities are often done with children to engage them and help them learn this skill in the most fun way possible.
March 11th celebrates the importance of all kinds of tools in our lives and the richness they bring. It's a day for us to express grateful for all the simple things they can enjoy because of this wonderful thing called stuff!
This day marks and honors the contributions of these inanimate objects to the construction, preservation and advancement of society at large.
What is Worship of Tools Day?
Today, tools should be worshiped because they have always been able to help us to build a lot of things, repair various broken things, and more. But what is the tool? A tool is any material item that can be used to repair a thing, craft a thing, etc. Humans were able to make tools as simple as a stone knife in ancient times. Today, we have a lot of modern tools, most of which are already technologically advanced like machines.
Now, what is the toolbox? The toolbox is a container of different types of tools that are arranged and in a certain order. Construction workers often carry tools with them when constructing houses or buildings. Homeowners and households often keep a toolbox or two in their home so they can easily repair or build things.
These tools and toolboxes are the center of attention on Worship of Tools Day. Unfortunately, there is no official evidence about the origin of this day. Anyhow, many people have had a tradition of celebrating Worship of Tools Day. What's better is that we can have another day to look forward to and another reason to have a good time and celebrate.
Interesting Facts on Worship of Tools Day
Worship of Tools Day is a fun occasion for people from all backgrounds to enjoy the finer things in life they experience, all thanks to the tools available and to express gratitude when the opportunity. It is held at the individual level as well as the public. People share interesting facts about this day and stuff. Below are some interesting facts:
Black & Decker invented the first electric drill with a hand grip in Germany in 1895. Before that, you needed a minimum of one more person to drill a hole because the machine was very heavy and required assistance.
There are many superstitions associated with scissors in nearly all traditional cultures. It is considered a bad omen to leave their tongues open or let them come loose during use, among others.
While most tools can be professionally sharpened to make them as good as new to use, modern pliers cannot undergo this process.
Where to Celebrate Worship of Tools Day?
Now that we've talked about what Worship of Tools Day is, it's time to talk about where Worship of Tools Day is celebrated. Regarding the main event that people worship their tools by cleaning or replacing them, such an activity can easily take place in the comfort of your own home. It is no need to take your tools elsewhere unless worshiping you means going to the hardware store to get it repaired, replaced, or to buy a new tool.
Most people celebrate Worship of Tools Day in their own home or private residence. They get all their tools clean organize. After a tiring day at work, their tools are still as good as new. It's time for them to reward themselves by eating some delicious meals with their friends and/or family. Others even want to relax in a hotel or spa. Others just want to enjoy a comfortable sleep in their own bed. How to organize a day after a whole working day can be different for each person. But the essence of the day is to have their tools cleaned and as good as new.
How to Celebrate Worship of Tools Day?
Here you'll learn some tips, guides, and things to do to celebrate Worship of Tools Day:
Beat all the rust
Tools that you have owned for a long time may have rusted quite a bit. You may have left your hammer on the back deck or your screwdriver may have been in the basement too long. If tools are broken, you can spend time on learning how to repair them on Worship of Tools Day. Yes, that's right. You needn't throw them out. There are a few tips you can follow to de-rust your tools.
First, to clean the rust, you can spray the surface with a penetrating lubricant and then use a towel or scouring pad to wipe away the brown flakes. Most people try to use sandpaper but you should avoid doing that as it can scratch the metal surface. You should then clean the tool by wiping it with a clean towel or paper. Besides, it helps remove rust, the lubricant will also useful to loosen any squeaky joints or rusty screws.
However, lubrication may not work well with heavily rusted metal. It can work, but it can take a lot of time and effort. Therefore, you can use acid-based rust removers. But be careful when using them so it's better that you follow the instructions exactly.
After de-rusting your tools, you should protect them from future rust. Therefore, you should store them in a dry place such as a toolbox. That's how you de-rust and protect your tools from rust on Worship of Tools Day.
Maintain sharpness like a sword
Rust is popular one of the problems your tools can get in trouble. The other one lost sharpness. Tools such as chisels, scissors, chisels and planers may become dull after repeated and prolonged use. So what should you do?
When it comes to sharpening tools, you don't have to be a pro. It is necessary to know how to use the right tools to sharpen the blade. With some sharp tools (such as chisels or planers), a medium grit stone is very important to make it work well again. However, if the blasé is already cracked, dull, and damaged, then you may need an extra-high grit or coarser stone.
Another problem with sharp tools you may encounter is bevels. In this case, you should know how to calculate the bevel for specific tools. For flat or chisel, a chamfer of 30 to 35 degrees is recommended. So Worship of Tools Day is a great day to sharpen your already unremarkable tools.
Cleaning power tools
Most of homes have more power tools than manual tools. Many previous manual tools have been converted to power tools because they are much easier and safer to use. Power tools such as drills, jigsaws, belt grinders, etc. must always be kept clean to prevent damage. Therefore, you can take the time to clean your power tools during Worship of Tools Day on March 11. If you are not sure how to properly clean your power tool even after seeing the instructions and instructions for use, then you should try consulting an instrument or a tool shop. Chances are they will know how to properly clean your power tool. They can even recommend your upgrades if available.
Observed
Worship of Tools Day has been observed annually on March 11th.
Dates
Friday, March 11th, 2022
Saturday, March 11th, 2023
Monday, March 11th, 2024
Tuesday, March 11th, 2025
Wednesday, March 11th, 2026
Also on Monday, March 11th, 2024
You may so like