Chocolate Day
Chocolate Day is observed next on Friday, February 9th, 2024 (63 days from today).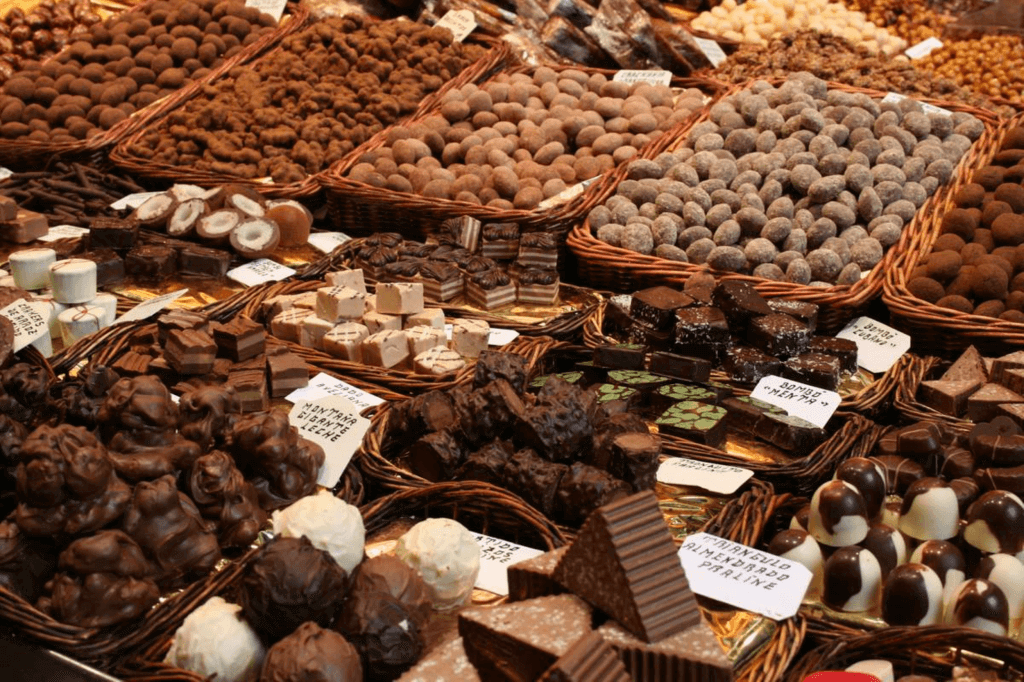 Chocolate Day is the 3rd day of Valentine's Week, and it is celebrated on February 9 every year. On this day, young couples share heart-shaped chocolates as a symbol of love. Chocolate is something that everyone in the world loves. On this day, you can give Chocolate to anyone you want to make happy. It definitely makes them happy as it contains mood boosters. Chocolate is mostly liked by Women and presenting them delicious and creamy chocolate bars is a better way to keep the love going.
History of Chocolate Day
Chocolate Day is a celebration of Western culture and everyone on this day involves buying a bunch of chocolate from local candy stores or bakeries as gifts for loved ones. Celebration gives everyone a good reason to present delicious and creamy chocolates. Furthermore, eating chocolate also has a number of health benefits and this particular day becomes a contribution towards the health benefits. Since chocolates are a good source of antioxidants, they help neutralize free radicals produced by fat metabolism. So it is involved in preventing us from age-related chronic diseases. Giving chocolates to loved ones removes all stress, sadness, misunderstanding and it also brings them together to celebrate it together by improving the sweetness of the relationship.
How to Celebrate the Day
Chocolate Day is a popular day in the world. On this day, people share different types of chocolates to spread happiness. You can give special heart chocolates, flowers, premium chocolates or jewelry to your loved ones. Along with these gifts you can use the above sweet valentine's day sayings and SMS along with chocolate Valentine's Day images. Post photos and share your thoughts on social media about Valentine's Day using the hashtags # #ChocolateDay or #HappyChocolateDay.
Observed
Chocolate Day has been observed annually on February 9th.
Dates
Wednesday, February 9th, 2022
Thursday, February 9th, 2023
Friday, February 9th, 2024
Sunday, February 9th, 2025
Monday, February 9th, 2026
Also on Friday, February 9th, 2024
You may so like