Eat an Edy's Pie Day
(Also known as Eat an Eskimo Pie Day (until 2020))
Eat an Edy's Pie Day is observed next on Tuesday, March 28th, 2023 (7 days from today).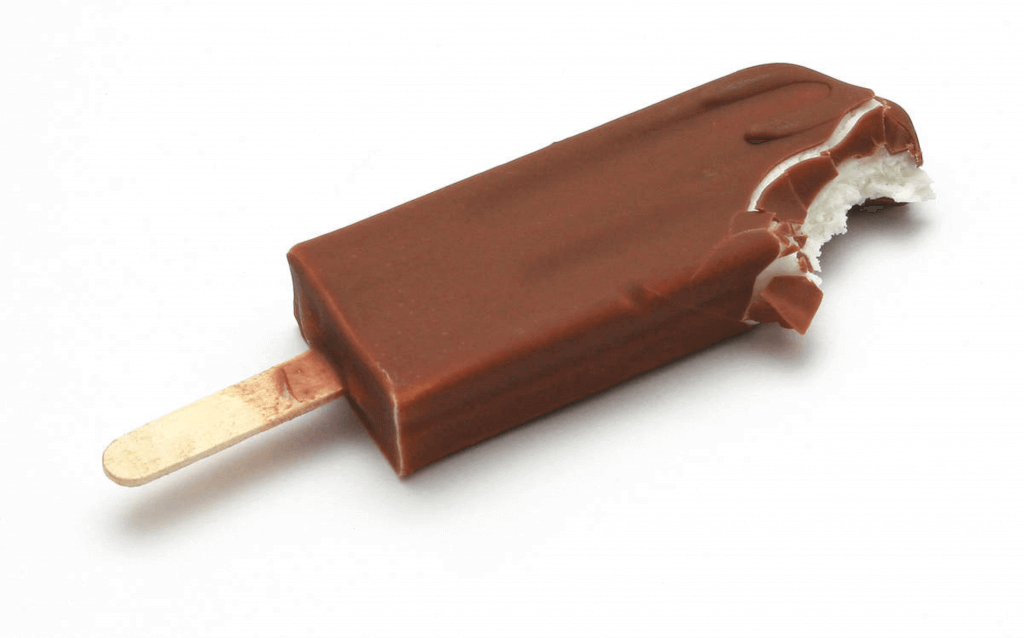 Eat an Edy's Pie Day or Eat an Eskimo Pie Day was established to celebrate the day Eskimo Pie was patented on January 24, 1922. Eat an Eskimo Pie is usually celebrated on March 28th every year.
A Brief History of Eskimo Pie
Our research couldn't bring together the origins of Eskimo Cake Day, but the date is significant. January 24, 1922 marks the day that Eskimo Pie creator Christian Kent Nelson and his business partner, Russell C. Stover, made their patent for the "Eskimo Pie". Christian Kent Nelson is a high school teacher in Onawa, Iowa. Born in Denmark on March 12, 1893, the Nelson family immigrated to the United States around the late 1890s, eventually settling in Iowa. Besides working as a teacher, Nelson is also the owner of his very own candy shop. One day, in the summer of 1920, Nelson witnessed a young boy struggling between the difficult decision of whether to buy ice cream or a chocolate bar. Finally deciding on the type of chocolate, Nelson asked about the young man's decision. Why not buy both? The boy said he wanted to buy both, but he only had one nickel. Light bulb, turn on!
Nelson began experimenting with chocolate and ice cream coatings. Chocolate keeps ice cream fresh, keeps its shape and adds visual/taste appeal. Labeling them as "I-Scream-Bars." Nelson made 500 bricks (no sticks) and sold them at a firefighter picnic. With "I-Scream-Bars" a hit at a picnic that summer, Nelson looked for a producer. In partnership with chocolate maker Russel C. Stover, they renamed the ice cream tiles "Eskimo Pies" and sold the rights to local ice cream shops, taking a share of the profits. With the backing of a solid marketing campaign, a quarter of a million Eskimo cakes were sold in 24 hours. As of the spring of 1922, 2,700 different manufacturers were selling more than 1 million Eskimo Pies per day. Nelson earned more than $2,000 in royalties a day during this time. 1,404,539 is the quantity patent of Nelson and Stover, has cost them dearly in legal costs due to its extensive coverage of frozen ice cream, ice cream covered in candy and their trademark on the use of "Pie" for any frozen candy.
Eskimo Pies on sticks was born in 1934. In 1961, Nelson retired from Eskimo Pie. He died on March 8, 1992.
History of Eat an Edy's Pie Day
Today we eat Edy's Pies (formerly Eskimo Pies), considered America's first chocolate-covered ice cream bar. In 1920, a young boy walked into Christian Kent Nelson's sweets and confectionery store. Firstly, he ordered ice cream, but then changed to chocolate. Nelson asked him why he didn't order both, and the boy said it was because he couldn't afford it - he only had one nickel. Nelson did some research to figure out how to melt the chocolate on the ice cream in such a way that it adhered to the ice cream, and he found that using melted cocoa butter was the most effective. He called his bars "I-Scream Bars," and after they celebrated at a firefighter's picnic in the village, he began looking for companies that made them. He partnered with Russell C. Stover, and they made an agreement in which they split the profits. At Stover's insistence, the name of the ice cream was changed to "Eskimo Pie"—a name evoking the cold north and the natives who lived there; some people today consider the name culturally insensitive. The official name was changed to Edy's Pie in 2020.
On January 24, 1922, they received a patent for this confectionery. The patent is very broad and covers the idea of ​​ice cream bars in general, rather than focusing narrowly on the formulation of the Nelson coating. Nelson has also trademarked "Eskimo Pie." The confectionery rights were sold to local ice cream companies for between $500 and $1000, and royalties were guaranteed for each Eskimo Pie sold. The company quickly raked in $2,000 a day in royalties, and by the spring of 1922, one million Eskimos were being sold each day by 2,700 manufacturers. However, because patents were so broad, they were difficult to protect and legal fees skyrocketed to $4,000 a day, nearly $60,000 more than they are today.
Russell Stover left the company in 1923 and began making Russell Stover candies. In 1924, Nelson sold the company to the American Foil Corporation, a manufacturer of food wrappers. The company then became the Reynolds Metal Company. In 1929, the United States Court of Appeals affirmed the lower court's ruling that Nelson's patent was invalid because the Eskimo Pie resembled an earlier product. However, Nelson continued to work for Eskimo Pie for more than 30 years, until he stepped down as vice president and director of research. Nelson died in 1992 when Eskimo Pies became independent from Reynolds Metals. Until 2019, its owner was changed to Nestlé.
Observing Eat an Edy's Pie Day
Treat yourself to a box of yummi-tummi Eskimo cupcakes! Split a box! Share the happiness. For me, ice cream has always been a long-standing tradition of summer. Sitting on your steps with the vague June heat warming the air, cold hat in hand. Heaven. Ice cream is memory. Memory is the connection. It's our back bridge. Back to the things, the moments that make us who we are. See Eat an Edy's Pie Day as an opportunity to revisit your moments.
Observed
Eat an Edy's Pie Day has been observed annually on March 28th.
Dates
Sunday, March 28th, 2021
Monday, March 28th, 2022
Tuesday, March 28th, 2023
Thursday, March 28th, 2024
Friday, March 28th, 2025
Also on Tuesday, March 28th, 2023
You may so like