National Black Forest Cake Day
National Black Forest Cake Day is observed next on Thursday, March 28th, 2024 (120 days from today).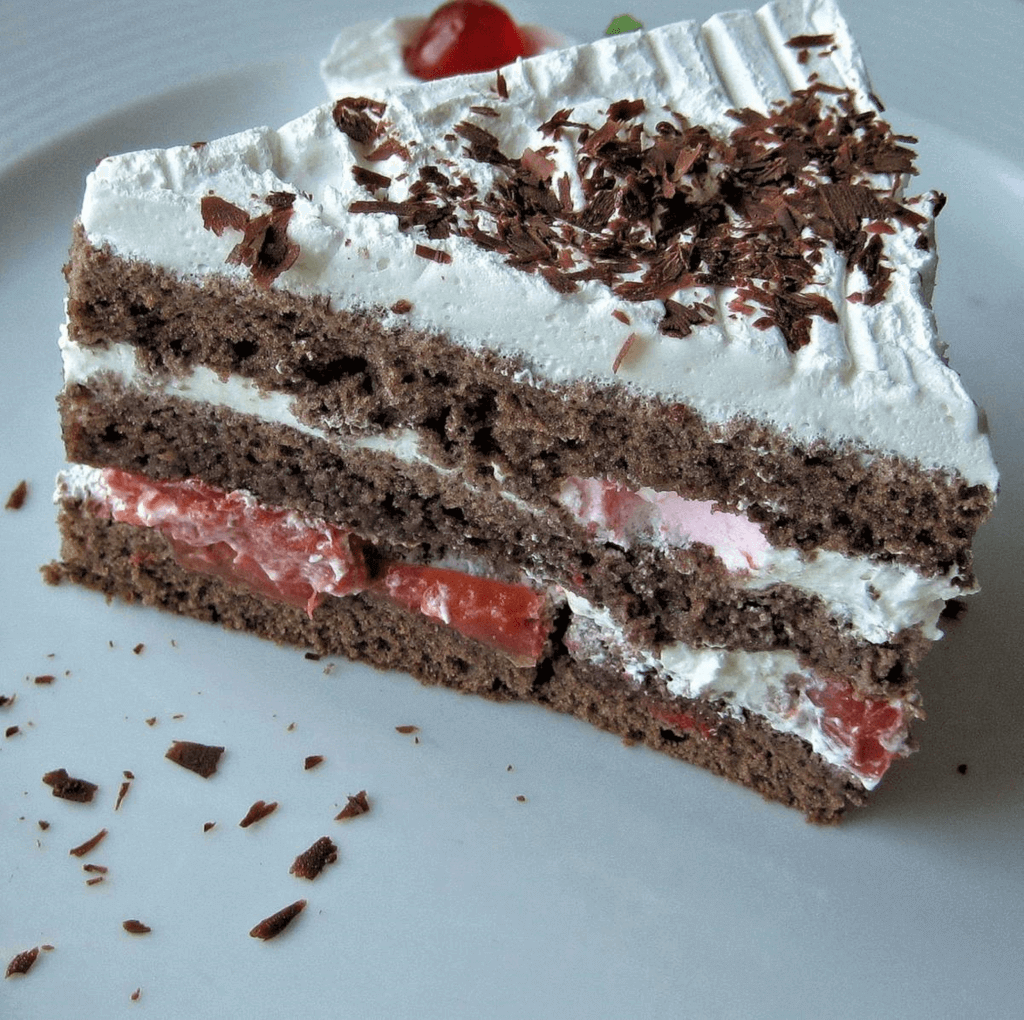 National Black Forest Cake Day is an annual holiday celebrated on March 28. The love for cake will never end as it is one of the most loved desserts. That's true in the case of the soft, chocolate-flavored, layered, cherry-covered Black Forest Cake. This dessert is also known as Schwarzwälder Kirschtorte and originates from Germany. Black Forest Cake is one of sponge cakes topped with whipped cream, chocolate shavings, and maraschino cherries. The delicious cake will make anyone fall in love all over the world. With this, it has had its anniversary known as National Black Forest Cake Day.
History of National Black Forest Cake Day
There are many conflicting historical reports about the exact origin of black forest cake, but all attest to its deliciousness. Some people believed that the cake was appeared in the 16th century in Baden-Wurttemberg, a German town. Not only is the time and place famous for the Romantic period, but it is also known for being one of the first places chocolate started being added to cakes and other dessert recipes. Baden-Wurttemberg is also famous for sour cherries and kirschwasser, which is a cherry brandy. It is believed that the black forest cake got its name from the alcohol. 'Schwarzwald' is the German name for the Black Forest, and a type of black forest cake is called 'Schwarzwälder Kirsch' in German.
Another story indicates that the cake was invented in 1915 by Josef Keller, a pastry chef at Café Arend in Bad Godesberg. But it only started to become popular around the 1930s. Interestingly, another historian claims that the master grinder, Erwin Hildenbrand, was the one who devised the recipe in 1930. Hildenbrand has worked in some different areas of the German Black Forest.
Nowadays, cakes are enjoyed in many parts of the world with different types. The American version is alcohol-free but in places like Austria and Germany, a true black forest cake must be alcoholic for it to even be considered a black forest cake in the first place.
Reasons for National Black Forest Cake Day being loved
It's a tribute to Germany's deep cultural history
It is said that one way to appreciate another country's culture and history is to explore their cuisine. Black forest cake has a lot of history attached to it, from ingredients, origin to how it is sold.
It's a celebration of the different development of cakes
While the black forest cake has remained essentially the same over the years, there have been some slight variations in the recipe in different countries and continents. Most of the US and countries like the UAE enjoy the sweet without the addition of alcohol. Vegetarians have also adapted the dessert to their own preferences. But one fact remains and that is the sheer joy that the cake brings to the eater.
It's a celebration of cake.
That's it. Everyone loves cake. No further explanation needed.
How to Celebrate National Black Forest Cake Day
The best way to celebrate National Black Forest Cake Day is to eat Black Forest Cake, with any of the dozens of varieties this mouthwatering chocolate treat can offer. Below are some interesting ways for references:
Make black forest cake
In spite of Schwarzwälder Kirschtorte's recipe is particular, there are some variations to enjoys a Black Forest Cake! In fact, the basic idea has been developed over the years to include a wide range of different cuisines that may be related to the Black Forest.
Maraschino cherries are certainly a popular choice for these recipes, but they can also be made with Rainier Cherries for a sweeter taste, or traditional dark red cherries for a better taste. , more outstanding than.
Try doing some of these or come up with other creative ideas:
Black Forest Cheesecake. Typical is the chocolate cheesecake with layers of chocolate sponge cake, topped with whipped cream and cherries in a delicious sauce.
Sundaes Black Forest Ice Cream. This dessert is made from an original frozen cake, made with a marzipan base where whipped cream, cherries, chocolate syrup and whipped cream are piled on top to create a treat.
Black Forest Roll. A large chocolate sponge cake baked with cherries and rolled up with a cream filling in the middle.
Black forest yogurt. For a slightly simpler and healthier side dish, try topping cherries, chocolate syrup, and a dash of chocolate macaroons over a bowl full of yogurt.
Share black forest cake with friends
Whether you made them at home or at a local bakery, let enjoy them with your friends, family or colleagues. From Black Forest Cupcakes to gluten-free versions of cakes, the small gesture of sharing a sweet treat can make a big impact on relationships.
If you would like to order from a local bakery, be sure to call and ask them about any deals or discounts for Black Forest Cake Day.
Attend the Black Forest Festival
Those who get the chance can check out the biennial cherry gateau festival in Todtnauberg, Germany in the spring. Don't forget to come and visit Cafe Agner, the original home of this dish!
Or, if Colorado in the United States is more accessible, check out the Black Forest Days Festival there, located in the Black Forest area of ​​the Rocky Mountains near Colorado Springs.
Observed
National Black Forest Cake Day has been observed annually on March 28th.
Dates
Monday, March 28th, 2022
Tuesday, March 28th, 2023
Thursday, March 28th, 2024
Friday, March 28th, 2025
Saturday, March 28th, 2026
Also on Thursday, March 28th, 2024
You may so like