International Dance Day
International Dance Day is observed next on Monday, April 29th, 2024 (324 days from today).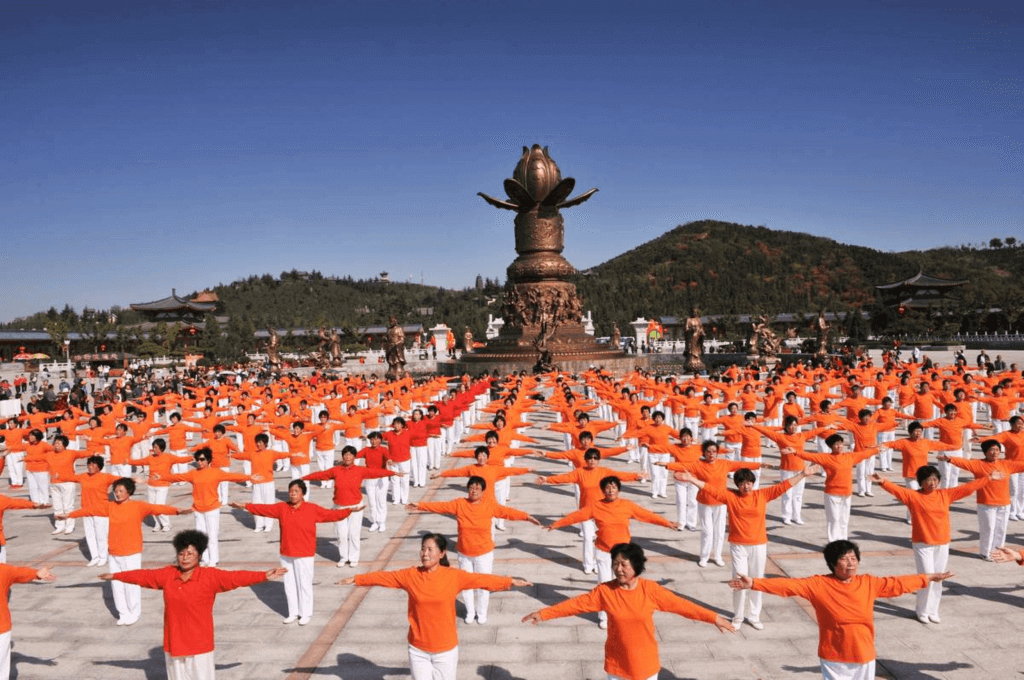 It is an annual celebration about the impacts of dancing positively on our lives on April 29th every year.
Dancing is common, creeping into almost every society worldwide. Humans simply love to dance. It binds us together whether we're on the dance floor or watching someone else's professional performance. Dancing is exciting and impressive. Let's celebrate the world of dance together today!
History of International Dance Day
The International Theater Institute (ITI) Dance Committee established International Dance Day on April 29th in 1982 to highlight the incredible diversity and talent of dancers across the globe. International Dance Day is chosen on the birthday of Jean-Georges Noverre who is the creator of the modern ballet.
The founder of International Dance Day was the International Theater Institute in order to promote dance around the world, to make people aware of the value of dance and to enable the dance community to promote their work on a large scale. It is hopeful that governments and leaders recognize the value and importance of dance in all forms and support it. Above all, International Day of Dance was created so that we can just enjoy dance in its own right and share the joy with others.
Every year, ITI chooses an exemplary choreographer or dancer to write the official message for the holiday. Their website lists the venue for the annual gala as well as other advertised events around the world.
There is evidence of dance since 9,000 years and it has grown into a worldwide phenomenon. International Dance Day encourages all people to celebrate their favorite type of dance while learning new styles. There are dance styles for people of all ages and rhythm abilities; so there's no reason for you not to join.
Tradition of International Dance Day
The only tradition strongly observed on International Dance Day is to dance, dance and dance more! It could be the day when you can dance in the street, like in the movies, and not be called for it. The entire vibe of the day is let loose and enjoys the beat of your favorite music.
Of course, dance parties and dance competitions are so popular these days that everyone can feel like they're in a "Step Up" movie. People having serious dance skills take over the dance floor and some even perform unique choreography that is no longer trendy or comes from different cultures. Dance studios have great membership offers, which everyone is eager to take advantage of. Who knows? You could be the next Patrick Swayze!
5 types of Dance in the world
Be considered as the backbone of dance, ballet focuses on techniques to master.
Created in the 1970s, hip-hop went mainstream throughout the 1980s with styles known as breaking, popping, and locking.
The hip wiggles featured in Salsa dance come from the dancers walking while keeping their upper body still and flat.
This traditional South Indian dance has its origins in Hindu temples and dates back to 1000 BC; it is usually a single dance performed by women expressing religious and spiritual ideas.
A famous Chinese dance performed by dancers who use poles to hug a long, lithe dragon. The longer the dragon, the more it is believed to bring good luck to the community.
How to celebrate International Dance Day
Have you ever tried Tango? What about Zambian dance? What about Lindy Hop? You may not really be a big dancer but don't worry, the beginner classes are easy to learn. Regardless of your skill, International Dance Day is a great opportunity for you to broaden your horizons! Let try a dance style you have never tried before.
Dance performances often feature beautiful costumes, bright colors, and great sets. The highest-grossing Broadway show, Lion King, has been viewed by more than 100 million people since it began in 1997. Even if you cannot see a show today, do not worry because you can watch again by visiting the website of the International Theater Institute for videos featuring several of styles from around the world.
Children can start learning dance at a very young age. Those who enjoy and stick with it will reap many benefits such as improved physical fitness, more confidence, a higher ability to listen to and understand instructions, and a stronger determination to persevere. Encourage your child to have the opportunity to learn to dance!
Observed
International Dance Day has been observed annually on April 29th.
Dates
Friday, April 29th, 2022
Saturday, April 29th, 2023
Monday, April 29th, 2024
Tuesday, April 29th, 2025
Wednesday, April 29th, 2026
Also on Monday, April 29th, 2024
You may so like