International Golden Retriever Day
International Golden Retriever Day is observed next on Saturday, February 3rd, 2024 (66 days from today).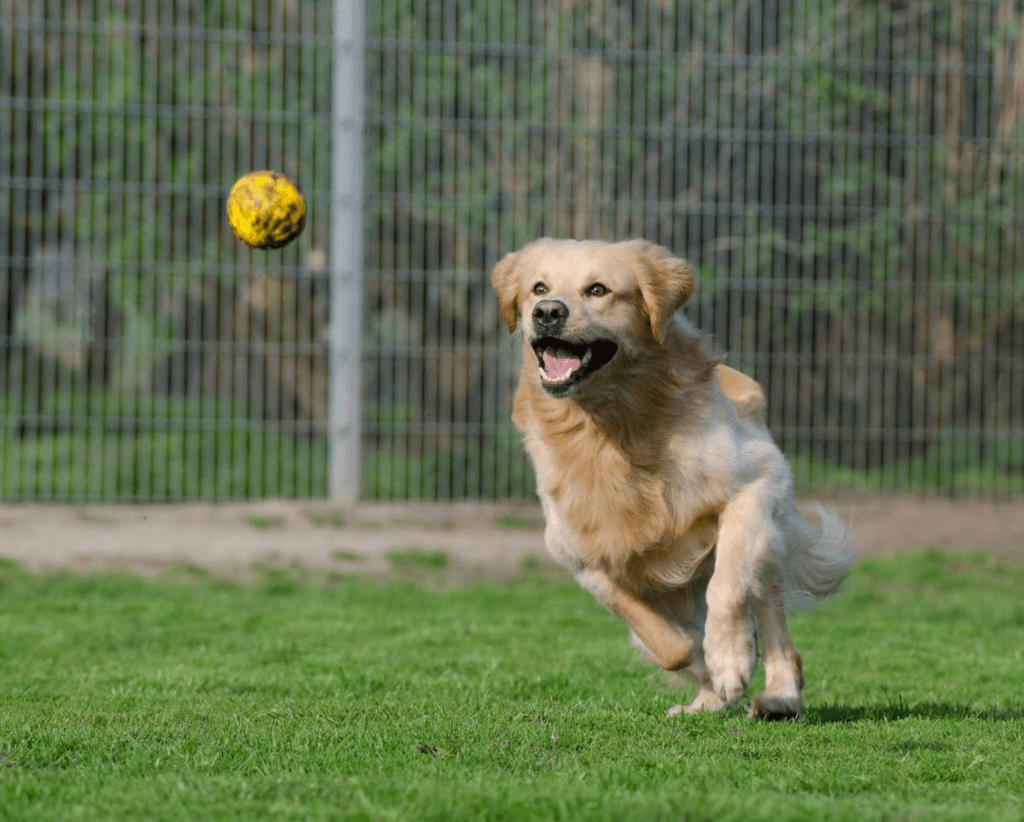 Golden Retrievers are one of the most popular dog breeds, which is why people all over the world choose to bring Golden into their homes as four-legged family members. Recognized by the American Kennel Club in the United States, the Golden Retriever is also a popular choice as an assistance dog for people with disabilities, including the important task of serving as a guide dog for the blind and a hearing dog for the blind.
The breed's gentle, friendly disposition means it is unfit to be a professional guard dog, but its lovable qualities have also made it the third most popular family dog in the United States.
International Golden Retriever Day is observed annually on February 3rd.
History of International Golden Retriever Day
Originating in Scotland, this much-loved breed was created in the 1800s by landowner Lord Tweedmouth in an attempt to create a dog that could swim long distances. The wonderful union between his two dogs, a Retriever and a Tweed Water Spaniel led to what we know today as the Golden Retriever.
But the breed has actually been around for over 100 years before being given an official day to celebrate it!
Created by Kristen Shroyer in 2012, February 3 was chosen as Golden Retriever Day because it was the birthday of Golden, her own Quincey. Although he is no longer alive, this day serves as a reminder of how great a pet's love can be, especially if it is a Golden Retriever.
How to Celebrate Golden Retriever Day
Even if the dog doesn't necessarily know it's his special day, that won't stop owners from showering their Golden with love! Try these fun ways to celebrate:
Join an organized event
Wherever people live, they can find a Gold Retriever congregating in their local area. Hosted by the City of Golden as well as the Golden Retriever Rescue of the Rockies, hundreds of these beautiful dogs and their owners enjoy congregating outside the city's visitor center, near a stream where dogs can splash grow and play.
Start an organized event
For dog owners of this breed but don't have a Golden Retriever Day event in their area, why not start one? Just pick a space (dog parks work well!), meet some Golden owner friends together, do a bit of promotion in the appropriate, organized social media groups some activities and have a lot of fun!
Walk or Drive
Most loyal Golden love to spend time with their humans. To honor this special day, take your dog for a car ride to your favorite dog park, or go for a long walk just for the two of you.
Offer a special treat
While Golden may not really know why, he would still love to receive a special gift for this special day. Pick up a new chew toy, his favorite bone, a KONG covered in peanut butter, or something from a local dog bakery. He will love you for it!
Adopting a Golden Retriever
For those who don't have a Golden Retriever yet, maybe this day will be the perfect time to get one! You can easily contact a local dog shelter to find out if they have Golden available or ask to be contacted if/when they do.
Golden Retriever World Record
How many Golden Retrievers gathered in one place to set a world record? Well, at least a few hundred! These records, although unofficial, have been set in just the past few years by proud Golden Retriever owners around the world:
In July 2018, 361 precious pups gathered in Tomich, Scotland to celebrate the breed's 150th anniversary. People have traveled all over the world to attend the event at Guisachan Estate, where Tweedmouth originally bred the first Golden.
However, in October of the same year, the record was almost doubled when 681 Golden gathered with their owners at Goldie-Palooza in Huntington Beach, California. Activities include a kissing booth (Smooch the Pooch), a costume contest, and a raffle and vendor collection that favors their favorite breed.
The record was completely broken when over 1000 dogs and owners gathered in Golden, Colorado on February 3, 2019, to honor Golden Retriever Day. As a special treat, "puppy" (doggie cappuccino) was available and the group went for a walk around town - it's extremely dog-friendly, whatever their breed!
Famous Golden Retrievers
Because they are so good with people and well trained, Golden not only make great family pets, but they also excel as actors, models, service dogs, and rescues. Here are some well-loved celebrity dogs of this admirable breed:
Buddy the Dog
Also known as "Air Bud", Buddy plays a dog who loves sports
is a canine actor who has not one but two credits on his résumé. Even before playing "Air Bud" on the big screen, Buddy was loved by both children and adults for his role as "Comet" on the hit comedy show Full House. Though he sadly passed away in doggie heaven, Buddy the Dog will always be fondly remembered. And his work can be further enjoyed by watching his shows and movies.
Brittany, the famous 9/11 Hero
Due to their keen senses and helpful nature, Golden Retrievers are favored by law enforcement and government agencies for working in emergency rescue situations. When the World Trade Center in New York City collapsed on September 11, 2001, more than 300 dogs were enlisted to assist at zero land.
The Brit-nee (pronounced Brit-nee) is one of the most famous of these dogs that has been certified by US's FEMA (Federal Emergency Management Agency). Two years old at the time of the disaster, she worked with her employer for 10 days at the 9/11 site for rescue and remediation purposes. When she passed away in 2016 (nearly 17!), Bretagne was honored by firefighters and rescuers as she was laid to rest in her hometown of Texas.
Liberty, America's First Dog
Gifted to Gerald Ford by his daughter, Susan, Liberty spent her early years at the White House and Camp David. Liberty even gave birth to a litter of puppies while she was living in the White House in 1975, one of which was kept by the president. After Ford's presidency ended in 1977, the famous dog and the Ford family moved back to Denver, Colorado, where he spent the rest of his days.
Observed
International Golden Retriever Day has been observed annually on February 3rd.
Dates
Thursday, February 3rd, 2022
Friday, February 3rd, 2023
Saturday, February 3rd, 2024
Monday, February 3rd, 2025
Tuesday, February 3rd, 2026
Also on Saturday, February 3rd, 2024
You may so like