National Children's Craft Day
National Children's Craft Day is observed next on Thursday, March 14th, 2024 (106 days from today).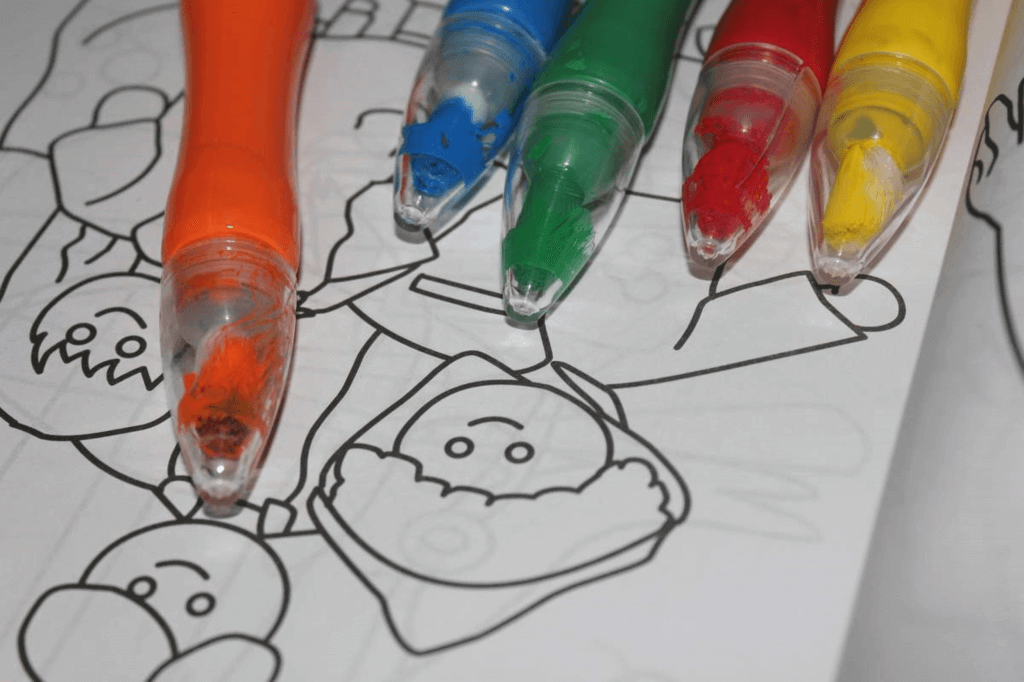 Making crafts is an interesting hobby for many people. Crafts are made in a wide variety, from sewing, knitting, making things from scrap, etc. And not only adults make these things, children should also be taught to make crafts from a young age. Children's Craft Day is celebrated every year on March 14, with the desire to spark creativity for all children in the world and celebrate children's crafts. Along with crafts, children will surely have endless inspiration, imagination and creativity.
History of National Children's Craft Day
Crafting brings a lot of benefits to children, especially arouses imagination and rich creativity. When making crafts, body parts such as hands and eyes are combined rhythmically and skillfully, from which children control themselves more proficiently, without being confused or tripping. For example, holding a pen, pastel, or paintbrush in one hand can help your baby fine-tune his fine motor skills. This can improve coordination and build strength, which in the long run has many benefits, such as helping your baby's ability to write and use a pen as they grow up.
Children can choose to make anything or choose to draw from their memory of an object or animal they have learned in art class or copy from a certain book. When recalling or copying those things, the brain will be stimulated to remember longer, make decisions faster, and make the baby smarter.
In addition to creating the joy of creating an object, the baby also enjoys the joy of the feeling of accomplishment, successfully doing a thing that he thinks up. There are many crafts suitable for children's ages such as painting, drawing, cutting, pasting, even simple things like imprinting on paper also make children very excited.
Although no one knows the origin or the individual or organization that founded National Children's Craft Day, on National Children's Craft Day, craft shops will often hold special classes on crafts during the March, or schools will often hold craft competitions, students will be able to make crafts and present their works for teachers to grade and commend. Children on this day are often encouraged to use everyday household items to create creative crafts. Usually bottle caps, empty bottles, yogurt shells, ... all of which can constitute the children's imaginative crafts. This day is truly the day that sparks creativity in any child.
Observing National Children's Craft Day
On National Children's Craft Day, you can go with your kids around the house, find used items such as cardboard boxes, bottles ... to come up with ideas and make crafts own merit. Surely this will be a very meaningful time for you and the children in the family. Making crafts together is a great opportunity for parents to spend time interacting with their children. Parents will communicate more closely, understand their children better, and their feelings will be stronger.
If you are teachers at schools, you can organize some creative craft contests for your students, don't forget to give them special praise for their creativity.
Children across the country are encouraged to be endlessly creative on this day, they are inspired through the internet, the media and many how-to video tutorials if they haven't already created their own.
With NGOs, it is possible through this day, to create a playground for children across the country, to participate in creating crafts using recycled materials, and then through children's works, auction and fundraise for children's organizations around the world.
Whoever you are, join in celebrating National Children's Craft Day and Share your National Children's Craft Day with the hashtag #NationalChildren'sCraftDay with a positive message to spread this meaningful creative day to people who around us.
Observed
National Children's Craft Day has been observed annually on March 14th.
Dates
Monday, March 14th, 2022
Tuesday, March 14th, 2023
Thursday, March 14th, 2024
Friday, March 14th, 2025
Saturday, March 14th, 2026
Also on Thursday, March 14th, 2024
You may so like