National Coffee Cake Day
National Coffee Cake Day is observed next on Sunday, April 7th, 2024 (122 days from today).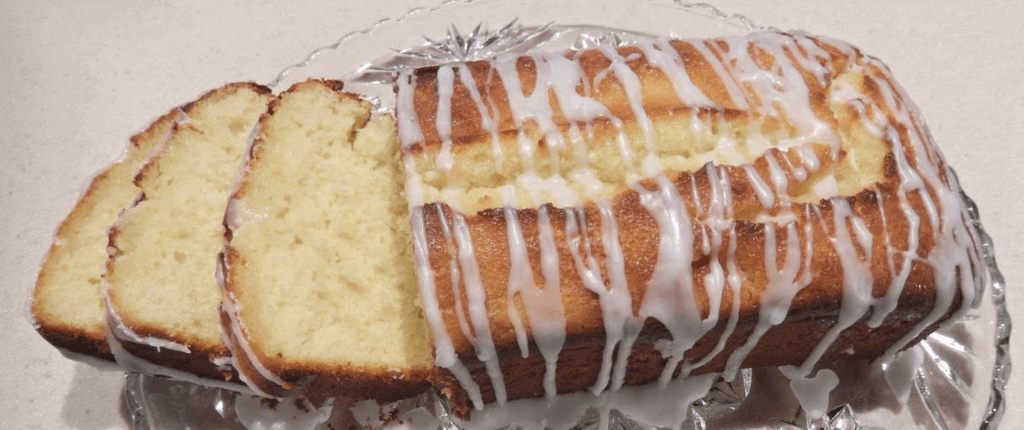 For someone who loves a light, comfortable atmosphere, with a slice of Coffee Cake when sitting leisurely in the morning and a steaming cup of coffee, is one of life's little pleasures.
Although called a "coffee" cake, it usually doesn't contain coffee. The cake name refers to the way the cake is eaten, that is, with a cup of coffee. It has a rich flavor and soft moist texture. But what makes this cake so unique is the crumbs of the nut mix and chocolate chip on the top and middle layer of the cake. Enjoy this cake best when it's still warm from the oven, at room temperature, or even cold.
Therefore, April 7 is National Coffee Cake Day, as an excuse to visit your loved ones with a cup of coffee and a delicious coffee cake. As many bakers know, coffee cakes don't like other cake because they take very little time to make with easy – to – find ingredients and bring a lot of satisfaction to both the baker and the recipient.
Coffee cake is a kind of cake used to eat when enjoying a cup of coffee, can be used for breakfast or during a break. They are a great excuse for a visit and a conversation starter.
The coffee cake itself does not contain any caffeine. They are usually made in square, rectangular, or ring-shaped pans and usually are single-layer cakes. Coffee cakes are often made with some ingredients, they flavored with cinnamon or other spices, seeds, nuts, and fruit, such as blueberries or apples. Usually, they have a crumbly coating or a drizzle glaze.
History of National Coffee Cake Day
Although coffee cakes are becoming more and more popular, the origin and history of national coffee cake day is still unrecorded. Even the founder of the national coffee cake day is still an unanswered question. However, national coffee cake day is becoming more and more popular not only among office workers but also among young people.
How to observe National Coffee Cake Day
There are many ways to celebrate National Coffee Cake Day. One of them, of course, is enjoying warm soft coffee cakes and a good morning cup of coffee, ensuring you will feel more relaxed throughout the day. You can go to the bakery near your house, buy coffee cakes to enjoy and don't forget to express your gratitude to the bakers who spend their time in the kitchen creating delicious cakes for everyone. Don't hesitate to give them a compliment as an encouragement to them.
Besides, you can also go to the kitchen and create your own coffee cakes. If you need suggestions, refer to the recipe below and do it.
Material
1) Crumb Topping:
- 1 cup (240 ml) of peanuts
- 55g brown sugar
- equal 80 ml mini chocolate chips
- 3/4 tsp cinnamon powder
- 1 tsp of flour
2) Coffee Cake:
- 215 g all-purpose flour
- 1 tsp of baking powder
- 1/2 tsp baking soda
- 1/4 tsp salt
- 113 g unsalted butter
- 120g white sugar
- 2 chicken eggs
- 1 tsp vanilla
- 3/4 cup (180 ml) unsweetened yogurt
Making
1) Crumb Topping: Bake the peanuts for 8-10 minutes, cool, peel, split the seeds in half. Mix together peanuts, brown sugar, chocolate chips, cinnamon powder, and flour.
2) Coffee Cake:
- In a large bowl, you put into flour, baking powder, baking soda, and salt and whisk them together.
- Butter and sugar mix, light in color. One at a time add eggs and vanilla, beating well.
- Mix well when add 1/3 of the flour mixture. Next add 1/2 of the yogurt mixture, mix well. Do this until you run out of flour and yogurt.
- Spray non-stick mold, line 1 sheet of baking paper on the bottom of the mold. This cake we use a removable base mold. Pour 1/2 of the mixture into the mold, spread evenly. Spread 1/2 of the topping mixture on top. Continue making 1 more layer of dough and 1 layer of topping until the end.
- Bake the cake at 180 degrees C for about 35-40 minutes. Check that the cake is done by inserting a toothpick into the center of the cake, if it comes out clean, the cake is done. This time to remove the cake and before removing, let cool for 10 minutes.
Freshly baked cakes always taste better, share them with your neighbors and don't forget to post them on social media with the hashtag #NationalCoffeeCakeDay.
Observed
National Coffee Cake Day has been observed annually on April 7th.
Dates
Thursday, April 7th, 2022
Friday, April 7th, 2023
Sunday, April 7th, 2024
Monday, April 7th, 2025
Tuesday, April 7th, 2026
Also on Sunday, April 7th, 2024
You may so like