National Croissant Day
National Croissant Day is observed next on Tuesday, January 30th, 2024 (127 days from today).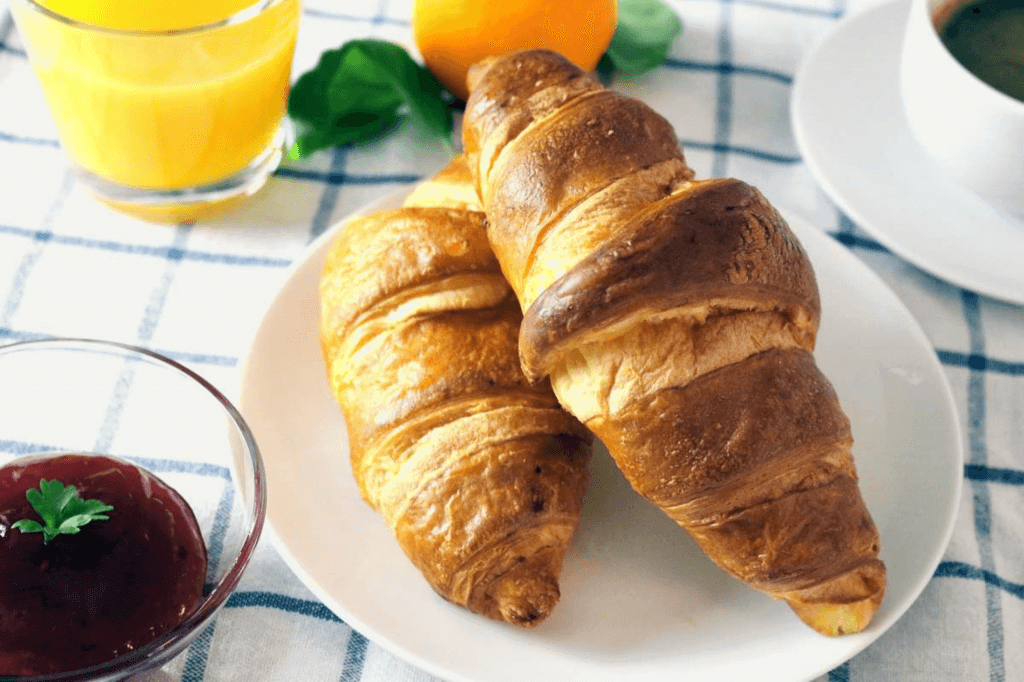 January 30 every year is National Croissant Day, so celebrate it with a delicious warm croissant and a generous serving of butter. Although croissants are considered a specialty of France, they originated in Austria.
History of National Croissant Day
In the United States, National Croissant Day recognizes a pastry to be enjoyed at every meal. A croissant is a buttery, crescent-shaped cake that is crispy on the outside and soft on the inside.
The key to a perfect croissant is rolling out the dough. You flatten the dough by folding the butter into the mixture to form several thin layers of butter and dough. The result is a flaky crust in the mouth and breathable body.
Legend surrounds this pastry, as is often the case with a popular cake around the world. What is known, is that crescent-shaped bread has been found around the world for ages. One of them is Kipferl which originated in Austria from the 13th century. This uncoated bread resembles a roll.
Credit for the croissant we know today goes to an Austrian military officer, August Zang. In 1839, he opened a Viennese bakery in Paris, introducing France to Viennese baking techniques.
The story of the croissant sounds like a story full of adventure. It began in 1683 during the Ottoman Empire's siege of Vienna. The Turks made several attempts to enter Vienna, however, without success. They decided to dig an underground tunnel but the Viennese bakers, who worked in the basement storages, heard the noise of the digging and alerted the army.
The Turks were unsuccessful at the time, and the bakers in Vienna were honored for saving the city. The bakers made the crescent moon cake, which is the symbol of the Turkish Empire, to celebrate the victory. This pastry has become a breakfast tradition in Vienna. The croissants were brought to France by August Zang and Marie Antoinette loved them. She introduced croissants to France and French bakers perfected the recipe for this pastry.
A traditional breakfast croissant is served with a frangipane or chocolate filling or jam and butter. By the early 1970s, however, croissants had become so popular that they had replaced sandwiches and evolved from the two traditional fillings into many savory and sweet variations.
How to celebrate National Croissant Day
National Croissant Day is the perfect opportunity to give your bakery a big bang. Treat your friends and colleagues to freshly baked, hot croissants. Of course, you can always try baking your own. Some other ways to celebrate include:
Take a baking class to make these delicious pastries yourself!
Offer a class to pass the skill on to others who want to learn.
Offer something special in your bakery, restaurant or shop.
Try a new recipe. Make soup or salad with croissants.
At last, don't forget to spread and encourage people to take part in this holiday by using hashtag #NationalCroissantDay to post on social media.
Observed
National Croissant Day has been observed annually on January 30th.
Dates
Sunday, January 30th, 2022
Monday, January 30th, 2023
Tuesday, January 30th, 2024
Thursday, January 30th, 2025
Friday, January 30th, 2026
Also on Tuesday, January 30th, 2024
You may so like