National Laundry Day
National Laundry Day is observed next on Monday, April 15th, 2024 (136 days from today).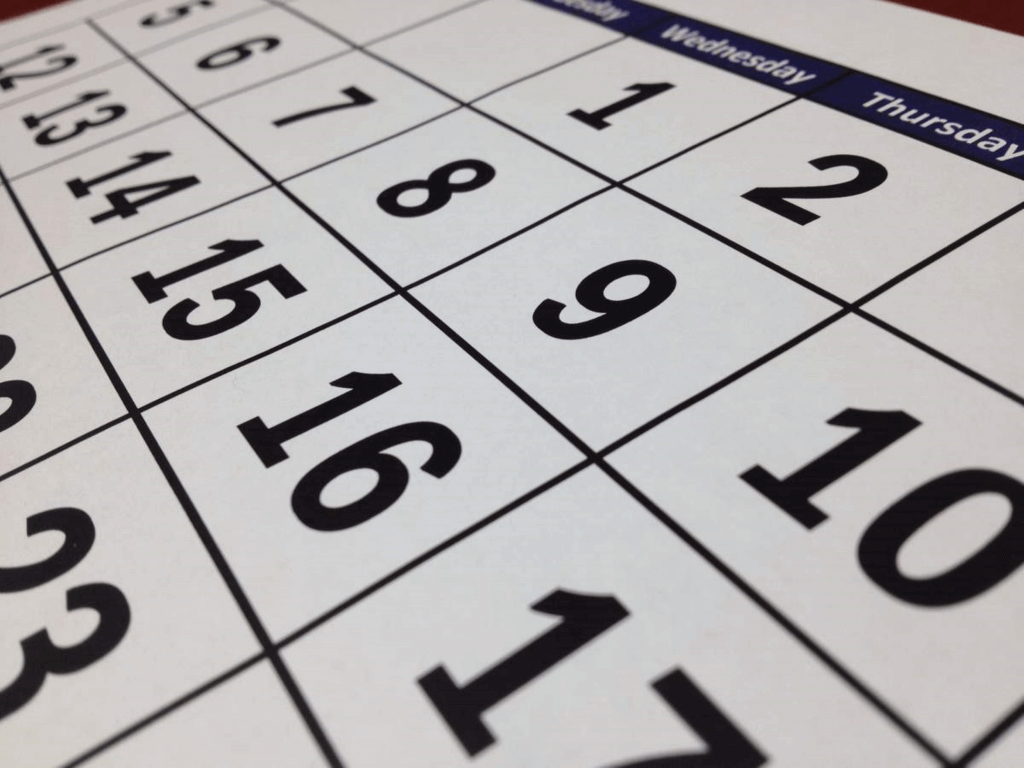 It's time to tackle that pile of laundry because today is National Laundry Day in the United States.
Although National Laundry Day and National Tax Day usually happen together on April 15th, remember to keep the two separate. Anyone who's ever recovered a $20 bill from a washing machine knows why. That said we usually don't like doing our laundry. However, we are delighted when it is completed. Think clean clothes, new sheets, and that special new laundry scent. Do you have a favorite dryer scent?
History of National Laundry Day
Every year on 15th April, the United States celebrates National Laundry Day.
It's time for the lazy ones to get together. April 15 is coming and you know what that means: National Laundry Day. Yes, normally it's Tax Day, but officials must have realized that the country doesn't need a huge case of layoffs, dealing with both money laundering and the IRS, as the result, the tax was changed to April 17th every year. That leaves a full Sunday to devote to everything bright, good, and dark as well as white and dirty.
Instead of complaining about huge piles of crap that never know is out of season, consumers can use National Laundry Day to learn a few new tricks to keep their clothes looking like new. And experts say their at-home tips won't send consumers to the Laundromat.
"I think a lot of people think dry cleaning is best, but that's not true at all," says Brian Johnson, education director at the Laundry & Dry Cleaning Institute, based in Laurel, MD. However, some materials cannot be dry cleaned; therefore, consumers feel confused and worried that they will damage their clothes, so they think dry cleaning is the best move. Their biggest concern is longevity and how to make their clothes last as long as possible. Removing stains, shrinking, fading and accidentally bleaching their clothes are all part of that."
According to the Cotton Incorporated Lifestyle Monitor Survey, the average consumer washes clothes about two days a week. On average, consumers do laundry about 4 times per week. About three of these are clothing, while one load is home textiles.
Most Americans keep their laundry regimen pretty simple. Nearly three-quarters of consumers (74%) often use top-loading washing machines, according to Monitor research. On average, they do laundry about 4 times per week. And they used about 1.6 different types of detergent: 58% used regular liquid detergent, 17% used liquid detergent with fabric softener, 8% used powder detergent, 6% used pod detergent, 5% used liquid laundry detergent with bleach and 4% used pod washing powder with fabric softener.
Nancy Bock, Senior Vice President of Meetings and Education for the American Institute of Hygiene says when it comes to keeping clothes looking like new, consumers don't need to be laundry masters, but they do read the fabric care label. Besides, the important thing is that we have to solve stains as soon as possible."
"Rinishing the stain with cool water can minimize the long-term effects of stubborn stains like coffee or sauces," says Bock. How about reducing shrinkage by washing in cold water and drying naturally, is it so great? Stain resistant fabrics have a coating or absorbent compound that causes the liquid to granulate on the surface and roll up, keeping the stain from seeping into the fabric. However, hard-to-remove stains such as heavy dyes and oil-based substances may not be repelled."
Some reasons for National Laundry Day being loved
Laundry habits revealed
A 2018 GE poll found that 37% of people don't wash their jeans until they've worn them at least five times, with 16% waiting seven or more times. On the other hand, that might work. Levi Strauss & Co.'s CEO Chip Bergh had recommended that almost consumers never wash their jeans because of saving water.
Below are four hiding four dirty secrets:
1. Have you ever heard the phrase that jeans can walk by their selves? More than a third of people (37%) wait until they've worn jeans at least five times, with 16% waiting seven or more times before washing jeans. There are a lot of jeans around you can walk on your own.
2. 50% of respondents live by the philosophy "I'll be clean when I use it" because they all admit to using their towels at least five times before throwing them in the washing machine. An additional 14% used their towel more than eight times before it fell into the laundry basket.
3. According to a survey, if your pillow is able to say something, it will say "wash me, please". Only 27% people change bed sheets once a month and more than 11% wait longer than a month.
4. When it's time to do laundry, only 40% of people between the ages of 18 and 44 put their laundry away when it's done. How about the remaining? Well, they can have problems with tracking because the laundry sits in the dryer or in the basket for a long time before being folded.
Perfection over thousands of years
Humans have been washing and drying clothes for thousands of years. Thanks to the passage of time and clever inventors, doing laundry is now easier than ever.
All in the family
Throughout some surveys, marketers often find that people tend to use the same detergents that their parents used before.
How to celebrate National Laundry Day
Laundry or not!
If laundry is something you enjoy doing, get your gear ready by April 15th to match the spirit. If you want to make your clothes clean, why do not spend this day on putting laundry on your procrastination list.
Teaching the art of laundry
Tired of shouldering everyone's housework? Have a kid about to go to college? Take this day to teach someone how to properly care for their skin tone, skin tone, and delicate dishes.
Review your detergent brand
We live in a world of choices and we are still drawn to our comfort brands. Trust and try a new brand of detergent or softener to see if your clothes can get cleaner and smell better.
Observed
National Laundry Day has been observed annually on April 15th.
Dates
Friday, April 15th, 2022
Saturday, April 15th, 2023
Monday, April 15th, 2024
Tuesday, April 15th, 2025
Wednesday, April 15th, 2026
Also on Monday, April 15th, 2024
You may so like