Movie Theatre Day
Movie Theatre Day is observed next on Sunday, April 23rd, 2023 (81 days from today).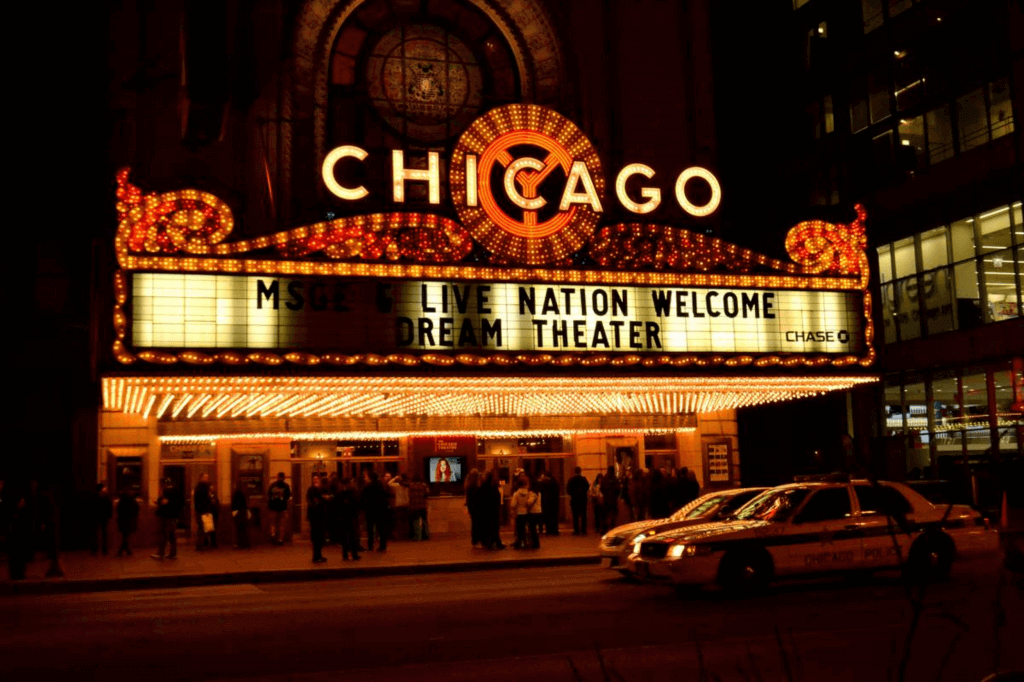 Movie Theatre Day is annually commemorated on April 23rd.
The lights dimmed and the audience quieted down. When the curtain is drawn, the result of monthly preparation unfolds a vivid story. World Theater Day commemorates the importance of theatrical art because it continuously changes, entertains, teaches and changes us.
History of Movie Theatre Day
In 1961, International Theater Institute (or ITI in abbreviation) established a lot of theaters around the world, therefore, each year, they celebrate the value and importance of theatre, and the holiday considers as a reminder for authorities to see its value to society and to economic growth. ITI also hosts an annual message, delivered by a selected renowned theater artist, to share their reflections on theater art and its future. The first of those messages was delivered by Jean Cocteau in 1962.
This message has been translated into more than 50 languages, read to thousands of audiences and printed in hundreds of newspapers. It also spreads the message by broadcasting to all parts of the world through their organizations. With more than 90 centers around the world, colleges, schools and theater professionals are encouraged to celebrate the holiday.
Movie Theatre Day and the opening day of the Theater of Nations season in Paris are on the same day. According to ITI, this holiday aims to promote theater in the world and raise awareness of the value of theater with all forms as well as help promote local theater communities across the broader scale and share the love of theater with others.
How to Celebrate World Theater Day
Although almost celebrations are occurred at ITI locations, however, you still take part in World Theater Day together. The best way is to find and corporate with the ITI Center or Collaborating Member in their country or region to participate. You can also spread your interesting messages via the social media using the hashtag #worldtheaterday.
If you want to do something of your own, visit your local theater and support them by donating to their affiliated organizations and perhaps buying tickets to some of the concerts held their position. In addition, you can participate in a theater program and get more knowledge about music and acting in your local area. It is fun and you can even encourage your friends to join in and make it a group activity.
One program that we recommend is Top Hat. If you can't see the movie at the cinema near you, you can always watch the movie! Irving Berlin is considered by many to be one of the greatest musicians in American history. The composer and lyricist have lived a long and colorful life and the world has been blessed with his extraordinary talent.
When he died in 1989, at the age of 101, his legacy certainly did not die. Until now, many people still commemorate his achievement and Top Hat the Musical is always the best example. Top Hat the Musical was a resounding success. Much of this success stems from incorporating Berlin's music. He eventually wrote the original songs that were incorporated into the original 1935 film starring Fred Astaire and Ginger Rodgers, which is considered as one of his most notable and beloved works. 'Cheek to Cheek' and 'Top Hat, White Tie and Tails' are two songs considered American classics at present. If you are looking for a long song, you can rest assured to love the music version of Top Hat. It doesn't matter if you watched the original or not. And don't worry; the show is not merely about the songs, the plot is also amazing and really funny!
Or, what about We Will Rock You? One of the main reasons this show is such a hit is because it features a mix of the Queen's well-known and beloved songs. This is what immediately draws people to see the musical in the first place. However, after having a lot of reviews posted, people founded that the show was much more than just a mouthful of world-famous rock band hits.
Therefore, if you are not Queen Fans, you also can see the show and they were just as impressed as most Queen Fans. Performing the iconic tunes of Freddie Mercury et al was not an easy challenge. However, the cast does it to perfection. They presented a great song of Queen and they managed to make the whole theater and arena shake. It is easy to listen to such loud songs in usual life; however, it is not the case when it comes to this upbeat musical.
And finally, for those who think talent shows are ruining the music industry, you will definitely enjoy the plot of this show. It follows a world where rock music has been killed off and commercialized pop music riots. Many would say that we are not far from this happening in this day and age. However, it is unlikely that everyone will soon have identification cards instead of names as they do in the musical.
Observed
Movie Theatre Day has been observed annually on April 23rd.
Dates
Friday, April 23rd, 2021
Saturday, April 23rd, 2022
Sunday, April 23rd, 2023
Tuesday, April 23rd, 2024
Wednesday, April 23rd, 2025
Also on Sunday, April 23rd, 2023
You may so like