National Jump in Muddy Puddles Day
(Also known as NJIMPD)
National Jump in Muddy Puddles Day is observed next on Monday, April 1st, 2024 (191 days from today).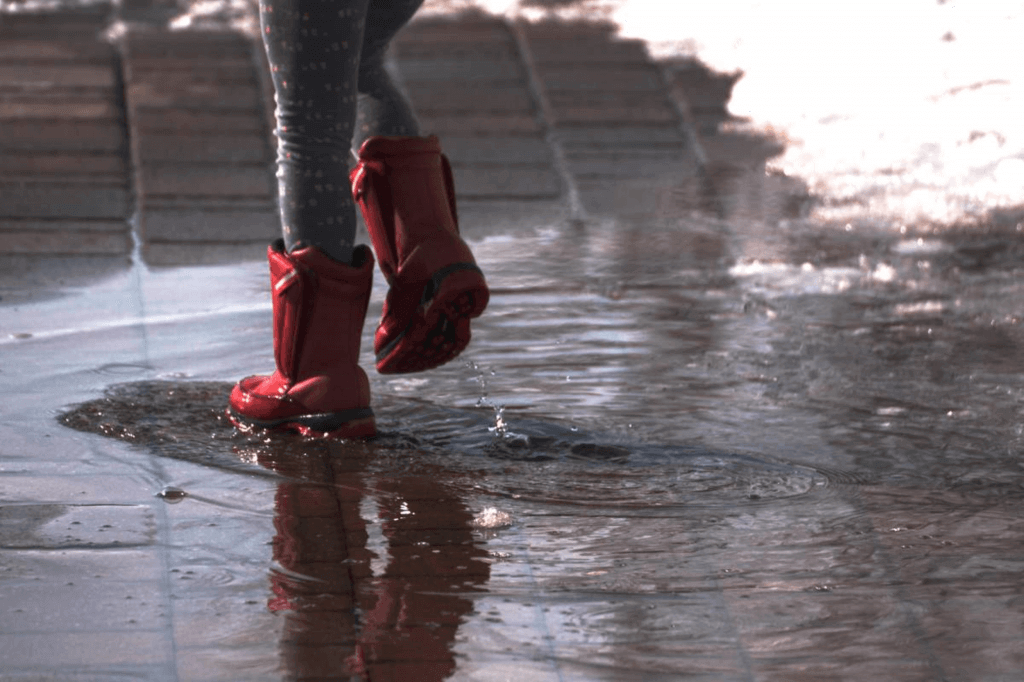 National Jump in Muddy Puddles Day or NJIMPD, is usually celebrated on April 1st every year to honor children diagnosed with cancer.
History of National Jump in Muddy Puddles Day
The founder of National Jump in Muddy Puddles Day was Muddy Puddles Project to launch a season of special events for benefit of childhood cancer.
The Muddy Puddles Project was inspired by Ty Campbell who loves Peppa Pig with his dreams of dancing in the mud when he is being cured cancer. The project demonstrates the act of children as children to honor those who cannot.
At its signification, The Muddy Puddles Project is a reminder for parents to stop sweating over the little things; however, it is also a fundraiser for the Ty Louis Campbell Foundation (TLC) to support childhood cancer research. Until 2017, The Muddy Puddles Project and Peppa Pig became the partners in order to help this organization get more chances to meet different families and raise awareness about cancer in children.
Muddy Puddles "Mess Fests" is a series of large-scale events organized by the Ty Louis Campbell Foundation. The biggest festival takes place every year at Kiwi Country Day Camp (Mahopac, NY), except 2020. The format of Mess Fest is similar to a carnival with multiple tent areas and a variety of family-friendly displays activities from splashing paint to tossing cakes (and of course, puddles of mud). However, Mess Fests can be replicated nationally on a smaller scale. A do-it-yourself Mess Fest can be as simple as a backyard birthday party that includes puddles, finger paint, tie-dyed t-shirts, and an egg and spoon race.
What do you do in National Jump in Muddy Puddles Day?
To celebrate National Muddy Puddles Day on April 1, the Muddy Puddles Project is kicking off a variety of activities, including:
Party with Peppa at Somers Sports Arena is a great one on April 1, 2017 from 12:30 - 3 p.m. where kids will have a chance to meet Peppa and other amazing activities like magic, slime time, crazy science, puppet shows, arts and crafts, sensory activities, face painting, hot air balloon animals and gaga pits.
Sign up for the "Welly Walk" Fundraiser for a chance to win a meet and greet with Peppa Pig! Walking welly is a fun and exciting way to explore the outdoors while wearing wetsuits and rain! This activity is an opportunity to discover Explore nature with young people involved and incorporate learning opportunities throughout the process!
"The Mud Jump Challenge" on social media. We're asking coastal families to post photos and videos of themselves dancing in the "mud" on National Dance Day at Muddy Puddles (and throughout April) to show their support for the charity organization and this special day. Let share photos and videos on your social media about your celebration with the hashtag # NationalJumpinMuddyPuddlesDay.
Observed
National Jump in Muddy Puddles Day has been observed annually on April 1st.
Dates
Friday, April 1st, 2022
Saturday, April 1st, 2023
Monday, April 1st, 2024
Tuesday, April 1st, 2025
Wednesday, April 1st, 2026
Also on Monday, April 1st, 2024
You may so like