National Promposal Day
National Promposal Day is observed next on Monday, March 11th, 2024 (170 days from today).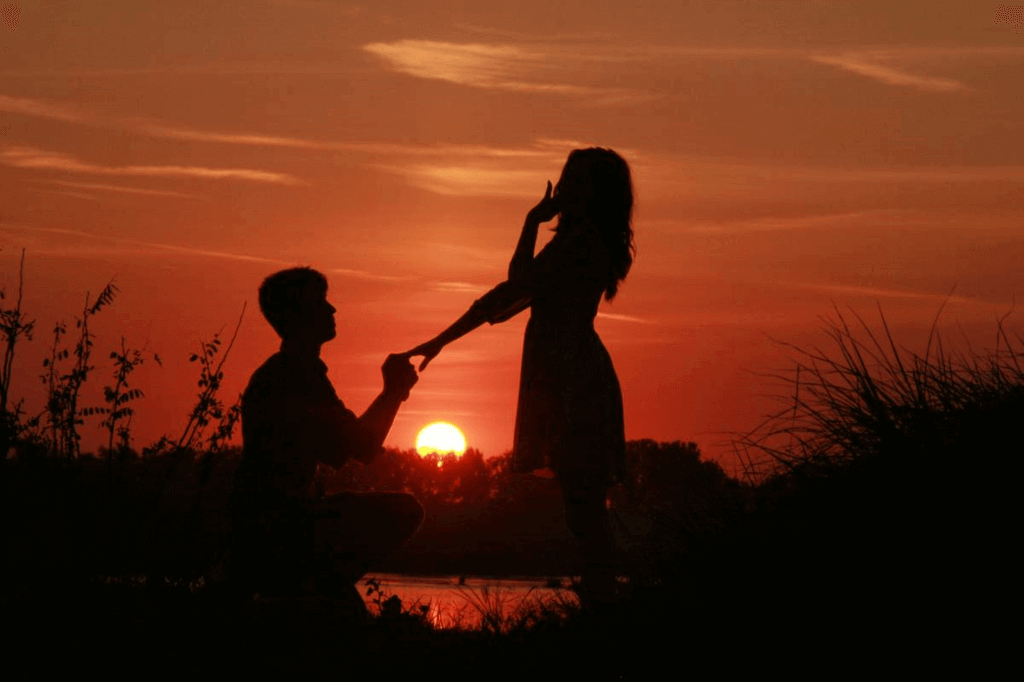 National Promposal Day is annually celebration on March 11th. It is a wonderful opportunity to encourage people to be creative with their promposal.
Why National Promposal Day?
On National Promposal Day in America, all people have to come up with a lot of great ideas to invite their partners to prom.
A marriage proposal is meant to show love towards the person you like. One might think that the modern way of showing love in front of others is absurd and shameful. However, high school students are also not afraid to openly express their love. Falling in love with someone doesn't have to be a guilt and it feels great to be well dressed or to make a smart and bold move to impress your crush. It will be thrilling to meet your boyfriend or girlfriend hiding from everyone in school and spending quality time. Promposal Day is a special time for young romantic couples to invite each other to the event of the year.
It takes a lot of effort and creative ideas to arrange for Promposal day. However, the students never tire of spending day and night on this day to make the event splendid of the year. They took out their hot glue gun, bought a bag of glitter, colorful paper, and put everything in a gorgeous decoration. In the midst of exhausting and boring assignments and tests, this day came like a refreshing air. Shop with friends, visit different stores for different ingredients, spend time with classmates while decorating rooms - this is fun. Students come up with ingenious ideas to make the event a huge success and memorable for everyone.
When they share memorable moments, the brightness of the decorations, and the glitzy prom events, everyone loves to watch it. When you get tired of watching boring videos and same photos. Show love in front of people or secretly love someone - which one do you prefer? Well, it doesn't matter watching those videos. There's no harm in watching what they're doing the night before the prom. There's no way it would be boring or less entertaining.
Promposal Day is celebrated to make some great memories and bring smiles to others.
Interesting facts about National Promposal Day
There are some interesting facts about this day that you should know to feel the vibe.
In the 19th century, a ball dance event called "Promenade" was organized for university students. This word "prom" is its short form.
Some people often say that the Promposal ceremony was started in 2001.
In 2011, a Hollywood movie titled "Prom" was released, which revolved around enthusiasm and anxiety about the event of the year.
In 2016, "Men's Wearhouse" registered the date as National Proposal Day.
History of National Promposal Day
In order to meet the economic downturn affecting the eveningwear and formal wear business, Men's Wearhouse invented the holiday on March 16, 2016, through a press release. After all, the offer is something students have been doing since at least 2000, so it's better to encourage people to celebrate it with an actual holiday statement.
Proms officially began in the 19th century as walks. A walk is a formal event and allows students to wear the latest fashions while "parading" around their friends. It grew in popularity for many years until it was actually an American institution in the 1930s.
Although proms became popular between the 1800s and the 1930s, they were still minor celebrations. It wasn't until after the Second World War that props became more complex. Since the 1960s and 1970s, proms gradually began to lose their popularity. Proms wouldn't be popular again until the 1980s and it has been steadily popular ever since.
How to celebrate National Promposal Day
Are you a high school student, or have you passed the age of celebrating prom? Here are some great ideas for National Promposal Day celebration:
Wear clothes. Proper makeup is required to participate in this beautiful day. Wearing a dress that stands out the best with the right shoes, earrings, bracelets, necklaces and the right makeup is very important. But with all that pretty makeup, if you're standing still, it's not going to be fun. Practice some romantic moves and rocking on the dance floor. Ask your parents how they celebrated this event in their schooling lives. You can borrow your father's car or rent one to take your partner with you. When people are talking about how elegant you look with a large entry, you are sure to love it.
Show interest in prom events. If you have passed your prom age, then you can enjoy the day by showing some love for your younger self. You can find old evening dresses, jewelry and share your experiences with family members. You can give that dress to your kids or sister to wear at the event. You can also organize a prom event for the grown-ups yourself. It would be a fun way to celebrate this day and inspire young high school students.
Share on social media. Capture the best moments, awkward moments, and funny situations and share those moments on social media. Also, please support other articles and share with your friends. Find old or new posts on Instagram, Facebook, YouTube and share as much as you can until it goes viral. Don't forget to add the hashtags #NationalPromposalDay, #PromposalDay, #PromNight, #WillYouGoToPromWithMe.
Observed
National Promposal Day has been observed annually on March 11th.
Dates
Friday, March 11th, 2022
Saturday, March 11th, 2023
Monday, March 11th, 2024
Tuesday, March 11th, 2025
Wednesday, March 11th, 2026
Also on Monday, March 11th, 2024
You may so like