Peace Officers Memorial Day
Peace Officers Memorial Day is observed next on Monday, May 15th, 2023 (163 days from today).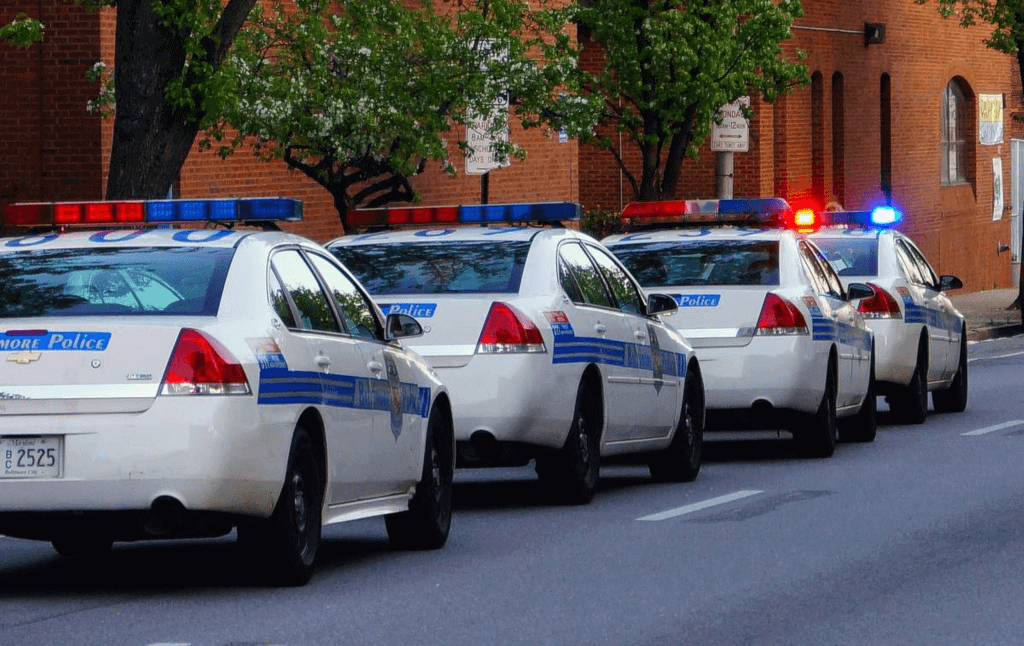 Peace Officers Memorial Day is commemorated on May 15th yearly in order to honor federal, state and local officers killed or disabled in the line of duty in the United States.
Peace Officers Memorial Day is a special opportunity for human to show our gratitude to them who have died or been disabled in the line of their duties. As part of Police Week, the day is marked by a memorial event in Washington D.C., a candlelight vigil, and speeches remembering officers past and present. Since we are so indebted to the peacekeepers that have rounded up the history of the day, Peace Officers Memorial Day is the best ways to show your appreciation.
History of Peace Officers Memorial Day
We began officially commemorating Peace Officers Memorial Day since 1963, a few months after the bill into law in October 1962 by President John F. Kennedy. In his statement regarding the events in May 1963, President John F. Kennedy began by saying that "law enforcement officers have played an important role" since" the beginnings of this nation. However, the peace officers are increasingly closer to us than we think!
The first law enforcement officers in the United States were privately operated, hired by wealthy individuals to protect their assets. Public peacekeepers were established in the mid-1600s, firstly in Boston, then in New York and Philadelphia. They were mostly volunteers who worked as night watchmen and reported the behavior of bad compatriots.
Boston becomes the leading of peacemaking with the first publicly funded, organized police force established in 1838 that paid full-time peacekeepers. By the late 1880s, all major US cities had police forces, although their priorities varied from state to state, depending on the problems faced in each area. Law enforcement heads are often chosen by local political leadership, so enforcement can work in favor of the ruling political party.
In addition, a nationwide investigation was instituted by President Hoover that aimed to understand more about the effectiveness of law enforcement in 1929. It called on peace officers to work professionally and fairly to enforce legislation and is a watershed in the history of our defense officers. It promotes the altruism that we celebrate today every year on May 15th.
Why Peace Officers become worth remembering
The first officers liked to operate undercover
Initially, it was compulsory to wear badges for police officers because they were not popular to enforce local laws.
The names of peace officers that are died are carved in stone
Peace Officers Memorial Day paid more attention on the National Law Enforcement Officers Memorial in Washington, D.C., whose walls display the names of more than 21,000 law enforcement officers who were killed in the incident while on duty.
You can stand in their place
You can take a great chance to stand in the shoes of a peace officer at National Law Enforcement Museum in Washington, D.C., next to the Memorial with 'on the job' experiences such as evidence gathering and 9-1-1 emergency call centers.
Police officers are mostly peace officers
About two-thirds of police officers' jobs are focused on peacekeeping and problem-solving, with an average of just one-third of their time spent in criminal law.
There are almost a million officers
The United States has nearly 18,000 separate law enforcement agencies with more than 800,000 sworn law enforcement officers now serving collectively more than ever before.
Why Peace Officers Memorial Day is loved
We update the new with the old to commemorate
It is not similar to other memorials; Peace Officers Memorial Day is changed yearly. The names of the fallen officers are updated continuously on it, in honor of the annual Peace Officers Memorial Day.
It attracts impressive crowds
The annual memorial event attracts up to 40,000 law enforcement officers, their families, and other visitors to Washington, D.C., each year.
There are many officers to celebrate
With more than 800,000 law enforcement officers working in the United States, one in 400 is a law enforcement officer. Therefore, there are many officials keeping the peace and keeping us safe!
How to celebrate Peace Officers Memorial Day
Many Americans will pay tribute to officers who lost their lives or were injured when on duty. According to Police Survivors (COPS), there are from 140 to 160 died officers when they are in duty, and their families and colleagues must deal with the tragic loss.
Many businesses and community members across the country, especially those who have lost family members, friends, or former colleagues as local officers, will lower their flags in honor of the peace officers passed away in the line of their duty. An annual law enforcement memorial is celebrated on Peace Officers Memorial Day by some police departments.
Each year, the Police Corps and Ancillary Division celebrate a national memorial service on Peace Officers Memorial Day, attracting thousands of people from many parts of the United States. The memorial service was followed by a wreath laying at the National Law Enforcement Officers Memorial in Washington DC. On Peace Officers Memorial Day, people are also reminded of the need to be vigilant against all forms of crime.
Observed
Peace Officers Memorial Day has been observed annually on May 15th.
Dates
Saturday, May 15th, 2021
Sunday, May 15th, 2022
Monday, May 15th, 2023
Wednesday, May 15th, 2024
Thursday, May 15th, 2025
Also on Monday, May 15th, 2023
You may so like