International Day of Families
International Day of Families is observed next on Monday, May 15th, 2023 (97 days from today).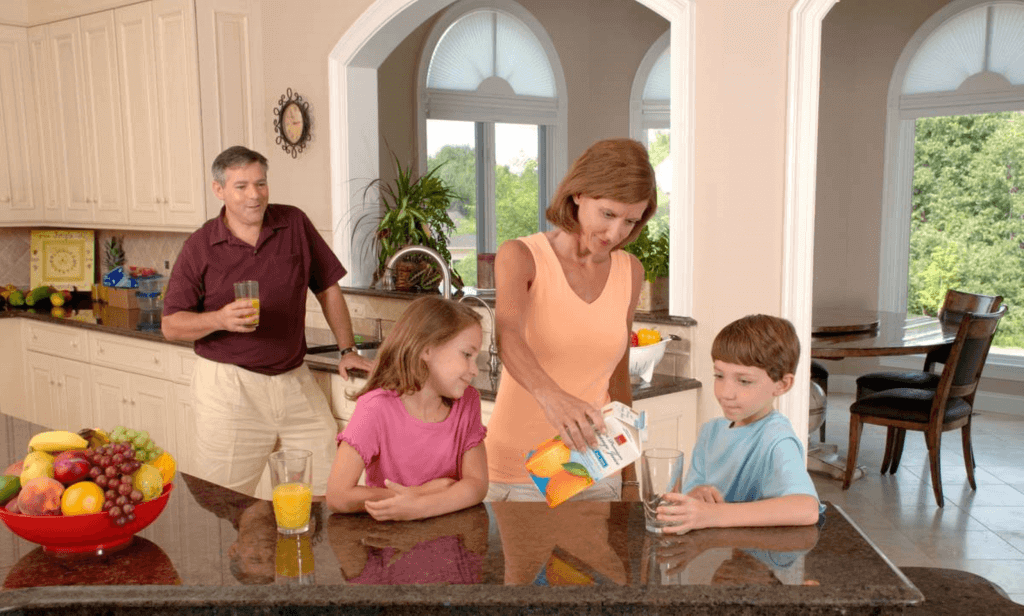 The International Day of Families, annually held on May 15th, celebrates the importance of families and the work started during the International Year of Families.
Established by the United Nations (UN) in 1994, International Day of Families is a great chance to honor the importance of family. The family both traditional and non-traditional is the foundation of society. Our most formative years are spent with our families and those can be the most important people in our lives, so they should be celebrated. Let's take the time today to find ways to protect the family organization in society by starting at home!
History of International Day of Families
"Family is not the important thing. That's everything." - Michael J. Fox
The family unit begins with the first humans. Although families may look different today than they did thousands of years ago, they are just as important today as they were then. The United Nations believes that families are important enough to recognize them through a day of observance and in 1994 selected May 15th as International Day of Families.
Being parents, we would like to make effort to give our children the best things in life. The foundation created in a family has been shown by numerous studies to have a significant impact on a child's success. The more stable the home environment for a child, the more likely the child is to be healthy – both mentally and physically.
Communities around the world face obstacles that jeopardize family stability. The UN began to recognize this in the 1980s when the Secretary-General promoted awareness among decision-makers and the public. The UN has continued to establish this anniversary and each year choose a different family-focused theme to address worldwide challenges around education, poverty, health and balance work/family, just a few topics.
Every year, on International Day of Families, learn about some of the social, economic and demographic factors that affect families around the world, and see how you can start by strengthening your health.
Tradition
The symbol of International Day of Families consists of a solid green circle with a red image. The image consists of elements of a simple drawing of a heart and a house. This shows that the family is at the center of society and provides a stable and supportive home for people of all ages.
On International Day of Families, celebrate all the wacky traditions you and your family share. Every family is unique, and there are countless stories, memories, and adventures we've all shared with families that just make sense to us. Just as the Festivus was a tradition at the home of George Costanza in "Seinfeld", traditions passed down in families are alive today.
It's also easy to take our families for granted, so take this day as an opportunity to share with your family how you feel for them and how grateful you are to your parents, siblings, and friends and even extended family for providing your necessities of life and lots of TLC. Choose a restaurant your family loves or better yet one you used to go to growing up and have a nice evening chatting with your family and catching up on each other's lives.
Some facts about family unit
Traditional family decline
Family until children live with both parents (married) has decreased from 73% in 1960 to 46% today.
Single parents are on the rise
During the same time period, the number of single-parent households increased from 9% to 26%.
The number of households who are not married but have children has increased by 7%.
Adoption added to the family
More than 135,000 children are adopted by American families each year.
Multiple generations under one roof
The number of households with three generations or more increased to 28.4%.
Some reasons for International Day of Families being important
It highlights the important signification of family to our society
If we have owned a strong family, we will have stronger schools and stronger communities, of course. A strong family unit can help each member feel more satisfied and better about themselves and the world. It also provides a real-world example of how human families can work together to create a better world.
It reminds us that each family is different to others
Every family is different. Family can be defined in a lot of different ways and International Day of Families is a great chance to recognize that. Some families include children; some don't. Some include a parent; others more than one. International Family Day isn't just about celebrating those who share your DNA; it's about celebrating all the people you love.
It's an opportunity to have important conversations
International Day of Families is a time to celebrate, but also a time for serious conversation about some of the challenges facing families around the world. Many families are facing problems such as poverty, lack of healthcare, employment and child rearing. And today, we promote better awareness and understanding of some of these challenges. What will you talk to your family about today?
How to celebrate International Day of Families
Volunteer with your family
Join the global celebration by working together with your family on a project to benefit the community. Need a hint? Try Habitat for Humanity: it's an organization that builds homes for people in need. Build a home for a family while bonding with you.
Every family member can participate in building your family tree and it's something you can keep for generations! Invite grandparents and older generations to provide valuable information about loved ones you may not have met. They will appreciate being asked about your family history and enjoy telling each family member's stories. There are many online tools to capture your family tree data and companies such as their organizations who can help find long-lost loved ones.
Organize a community picnic for the family
There may be many families in your neighborhood that want to get to know each other but haven't figured out the best way to do it yet. Going on a picnic is the perfect occasion to bring people together! Plan ice-breaking activities to get to know each other better and then enjoy a delicious meal.
Observed
International Day of Families has been observed annually on May 15th.
Dates
Saturday, May 15th, 2021
Sunday, May 15th, 2022
Monday, May 15th, 2023
Wednesday, May 15th, 2024
Thursday, May 15th, 2025
Also on Monday, May 15th, 2023
You may so like